Dodge Has A Lot To Celebrate Entering 2020 – Miami Lakes Automall Dodge Dodge Has A Lot To Celebrate Entering 2020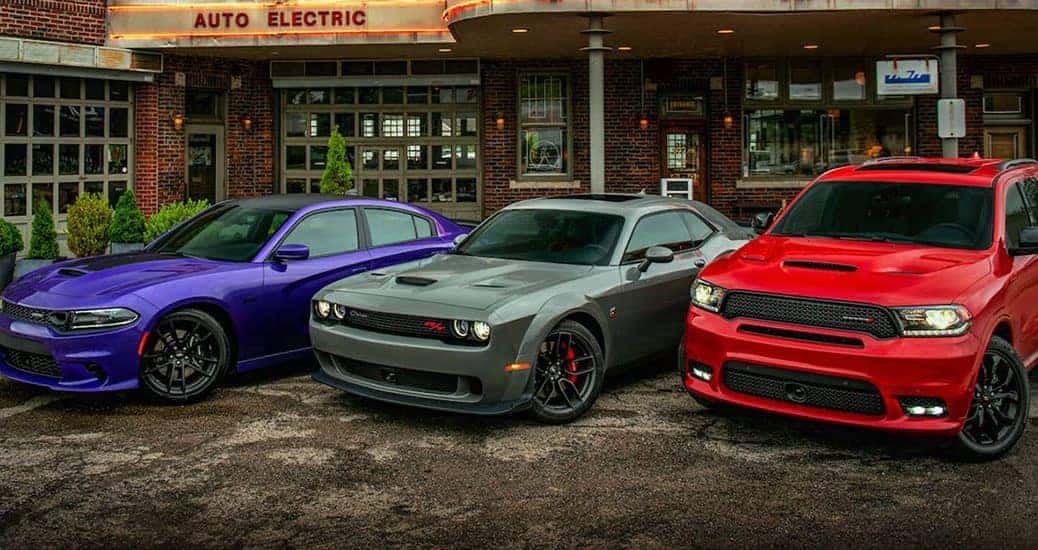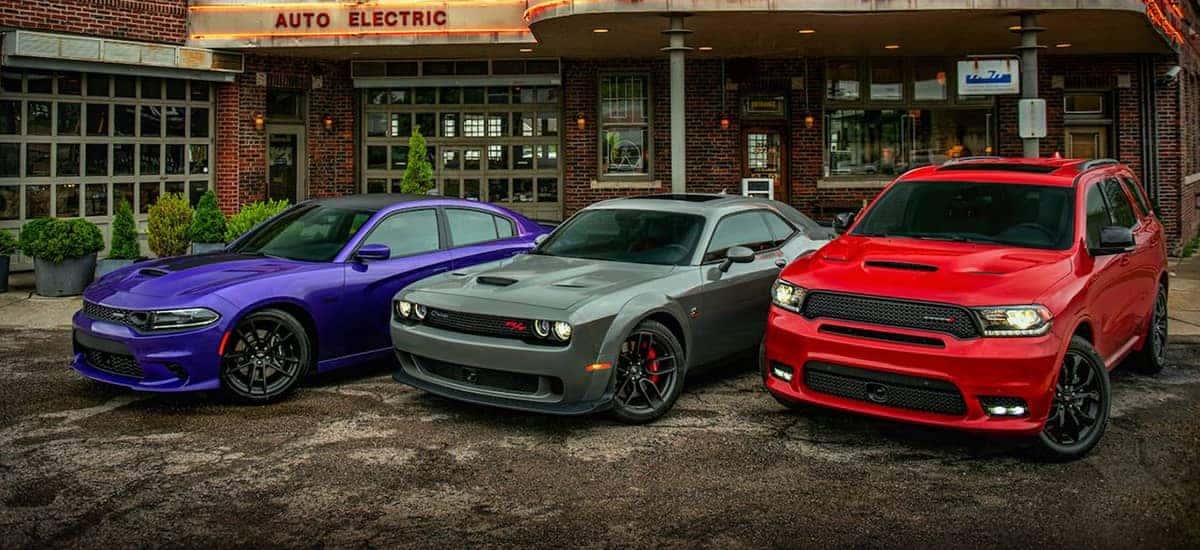 Photo credit: Dodge
How did the Dodge brand, a part of Fiat Chrysler Automobiles (FCA), fare in 2019? This year has been a banner one for Dodge. During this year, Dodge has become the current king of the muscle car. Dodge has won plenty of awards, added more vehicles, and improve its muscle car line-up from top to bottom. Dodge created the Dodge Challenger Widebody two years ago, but this year they added the widebody to the Dodge Charger in 2019. FCA has given their vehicles the latest technology and will look to improve their all the vehicles thanks to the massive merger with PSA Groupe . There is so much to recap from the Dodge brand this year, allow us to go over everything that has happened in 2019.
Dodge Headlines In 2019
Among the awards Dodge has earned, one unique form of recognition came from Consumer Reports and its reliability rankings of 2019. Dodge has an on-going debate amongst customers in regards to the splitters added to each Dodge vehicle, should they stay or go (They should go off) after a sale? 2019 saw the Head of the Dodge brand, Steve Beahm, retire . The Mopar Hellephante crate was officially sold out earlier in 2019. More milestones were reached with Dodge and the newest Dodge muscle cars.
Dodge Hits New Milestones
With over 50 years since the inception of the Dodge Challenger, Dodge decided to introduce the latest Dodge Challenger with a new special edition package that celebrates the half-century of the Challenger. The Dodge Charger saw a new SRT Hellcat special edition debut as well. In fact, Dodge made a special edition to celebrate this very vehicle that debuted in the last quarter of 2019. The Dodge Charger Daytona Edition premiered in a limited run, with a slew of body color options. FCA and Dodge put together a new Stars and Stripes Special Edition for both the Dodge Challenger and Dodge Charger. The latest Dodge vehicles have the newest Uconnect infotainment technology added.
Dodge Was Focused On Big Results For Customers
The future for Dodge in the muscle car segment has never looked better. Dodge started 2019 by pulling ahead of the Chevrolet Camaro for sales, which was only the start of a year ahead that saw tremendous sales for all Dodge muscle cars. In fact, Dodge has surpassed the Ford Mustang in the third-quarter in terms of overall sales, with the Dodge Challenger finishing first among all major brand muscle cars. Dodge focused on improving the 2020 Dodge Durango, the fastest three-row SUV ever made and worked to send out the Grand Caravan out in style for customers to embrace.
Lots To Celebrate For Dodge
Dodge and FCA have earned more than awards in 2019. Dodge has sold over 500 million horsepower and looked to celebrate this fact with a contest, the Dodge Horsepower Challenge Contest . This contest invited participants a chance to play and win one of five Dodge Challenger TorRed Special Editions. This year saw a rise in Dodge sales and FCA is set to improve its facilities and keep all their workers happy. A new deal that will see 4.5 million dollars added back resources to the production facilities where FCA products are made was made. Will Dodge continue to work on its electric plans ? We're sure they will. For customers looking to drive away with the latest Dodge vehicles, come to Miami Lakes Automall.
Come Buy the Latest Dodge Muscle Cars Today
Start 2020 off in a new Dodge muscle car, like one of the new Dodge Challenger muscle cars. Not sure if a new vehicle is the right call? We have many high-quality pre-owned vehicles . If you're searching for select pricing options to drive home the Dodge vehicle you want, our friendly financing team can make all dreams a reality.
Dealing with on-going vehicle problems in 2019? Don't let them continue into the next decade. We can help with a simple online service appointment to see our knowledgeable service team at our service center. Miami Lakes Automall is located at 16600 NW 57th Ave in Miami Lakes, Florida. We're open seven days a week across our sales, service and parts departments. See you soon!
Previous Post FCA Has Completed Their Merge With PSA Groupe Next Post Start 2020 Off Right In A Dodge Widebody Muscle Car