FCA Has Completed Their Merge With PSA Groupe – Miami Lakes Automall Dodge FCA Has Completed Their Merge With PSA Groupe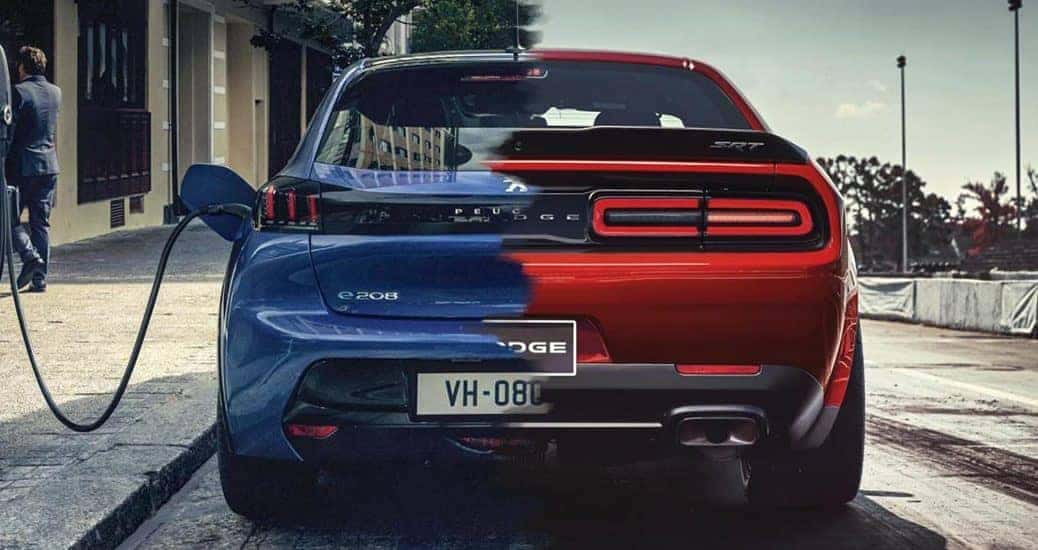 An official merge has taken place between Fiat Chrysler Automobiles (FCA) and Peugeot, known as PSA Groupe. FCA is the parent company of Dodge, Jeep, Ram, and Chrysler after searching almost all of 2019 to find the right partner. The French government that has a significant stake in Peugeot applauded the deal and FCA confirmed the deal on December 18th, 2019. This deal delivers on the hope both companies have to go forward with transforming their vehicles into the 21st century with more electric vehicles, better products, and a greater presence in the automotive world. This new company is now the fourth-largest automaker in the world, estimated to generate 8.7 million vehicles annually. Both automotive companies are looking to build on their brands, but some may see major changes. PSA Groupe CEO Carlos Tavares has declared he thinks in the history of both companies are a strong backbone of the new company.
"We love the history of car brands, it gives us a foundation on which we can project ourselves into the future," said Tavares.
Changes To Each Current Brand?
Among the automotive brands this new company owns: Abarth, Alfa Romeo, Citroen, Chrysler, DS Automobiles, Dodge, Fiat, Jeep, Lancia, Maserati, Opel, Peugeot, Ram, and Vauxhall, we're certain some changes will happen. Let us share our findings on each one of them and where they may go in the next decade.
A Closer Look At Each Brand
Abarth, the high-performance line of Fiat's, has sold just 26,736 vehicles in 2019. Notwithstanding, an increase of 7.4 percent compared to 2018 is nothing to complain about. Alfa Romeo sold less than 100,00 units in 2019 and changes might come to this brand in a big way. FCA CEO Mike Manley spoke of Alfa Romeo adding that all investments would be reduced before the merger was made official. Citroen is a French brand that was founded back in 1919. Citroen is expected to settle apart of the brand despite not having a name that is simple to read and has made no appearance in North America. Chrysler, which is known for the 300 large car and Pacifica minivan, is not expected to grow any more vehicles, but is expected to stay apart of the company. DS Automobiles, a new brand as of 2014 and apart of PSA Groupe's upscale vehicle brand, we can see this brand growing worldwide.
Dodge is about as safe as any of their brands, being apart of Chrysler for nearly a century. Fiat sold 1.38 million vehicles last year and is not expected to be removed. Jeep is the one brand that is presumed to grow more than ever with Europe getting to see what the American brand is all about. Lancia only sells one vehicle, the Ypsilon compact car, but sales have gone up significantly this year. This brand is a wild card. Maserati is safe and expected to see seven new models made between 2020 and 2023. Opel is a long-storied brand that made its first vehicle back in 1899. While this brand is only produced in Europe, plans remain to keep this brand apart of the company. Peugeot has an even deeper history that stretches over 200 years and has sold 1.74 million vehicles in 2018, so we are confident this brand will remain a vital cog in the new company. Ram has seen a massive jump with 263,000 more units sold so far this year over last year, and 2018 was Ram's best year ever. This is a brand that will only grow as a result of this merger. Vauxhall is expected to remain apart of the company going forward.
Where to Get Your Hands On Dodge
The professional sales team at Miami Lakes Automall is ready to assist customers to drive new vehicles. Take a look at our newest vehicles ready to go! For buyers that want quality pre-owned vehicles, there's a very large selection. If you're looking for pricing options to buy what you want, our financing team is here to help. If you want to sell or trade-in your current vehicle, we're here to help with those needs as well.
In need of vehicle servicing? Don't wait any longer to take care of your current vehicle. We can fix up your ride with a simple online service appointment to see our service team. Miami Lakes Automall is located at 16600 NW 57th Ave in Miami Lakes, Florida. We're open seven days a week across our sales, service and parts departments to help out with any of your automotive needs
Previous Post Closer Look At the Dodge Journey of Today and Tomorrow Next Post Dodge Has A Lot To Celebrate Entering 2020