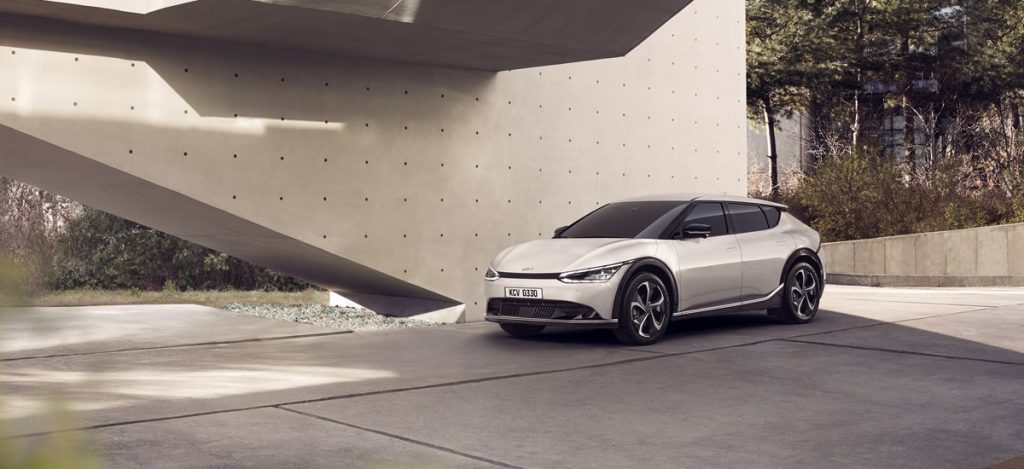 The Kia EV6 is the first all-electric vehicle to be released by Kia Corp. Here we all thought it was going to be the Kia Futuron, and although the two share some similarities the EV6 is definitely in its own class. Back in 2019, Kia Corp stated that it would be releasing two new all-electric vehicles to start its all-electric lineup. These vehicles are said to have no predecessor, so the newly redesigned Kia Niro EV and the upcoming Kia Seltos EV – as cool as that is – doesn't count. The first two vehicles are the EV6 and what seems to be an all-electric SUV, currently dubbed EV8 by the internet, and said to be as large as the Kia Telluride, the largest SUV in the Kia lineup. We don't have much information on that as of yet, but we do know a lot about the Kia EV6, and with the 2022 model year already starting for some automakers, we could see this new electric vehicle (EV) on the road soon.
Upgrades in Power
Good news is still good news, no matter how small it may be. With that being said, we have some updates about the EV6 powertrain. Built on an all-new E-GMP platform, the EV6 is unlike any other EV before it, from either Hyundai Motor (parent company) or Kia Corp. Equipped with an energy-dense Nickel-Cobalt-Manganese (80/10/10) battery pack, the powertrain comes in one of two sizes – 58.0 kWh and 77.4 kWh. Wanting to prove performance and electric vehicles can share the same set of wheels, the EV6 also comes with a GT-line.
Consumers can get the EV6 with rear-wheel drive (RWD) or all-wheel drive (AWD), but the GT model comes with AWD standard and the 77.4 kWh battery pack, able to produce 576 horsepower with a 160kW front motor and a 270kW rear motor. Previously, the EV6 had reported a total driving range of 317 miles (give or take with regenerative braking) with the 58.0 kWh battery pack, and about 314 miles with the 77.4 kWh. The latest data from Kia now reports a total of 328 miles with the 77.4 kWh, but only if the model is engineered with RWD. This means the GT trim won't benefit from this slight boost in driving range, but we don't expect anyone buying the Kia EV6 GT is using it "just for groceries".
Read the rest of this entry »