Dodge Challenger Outselling Chevy Camaro For the First Time – Miami Lakes Automall Dodge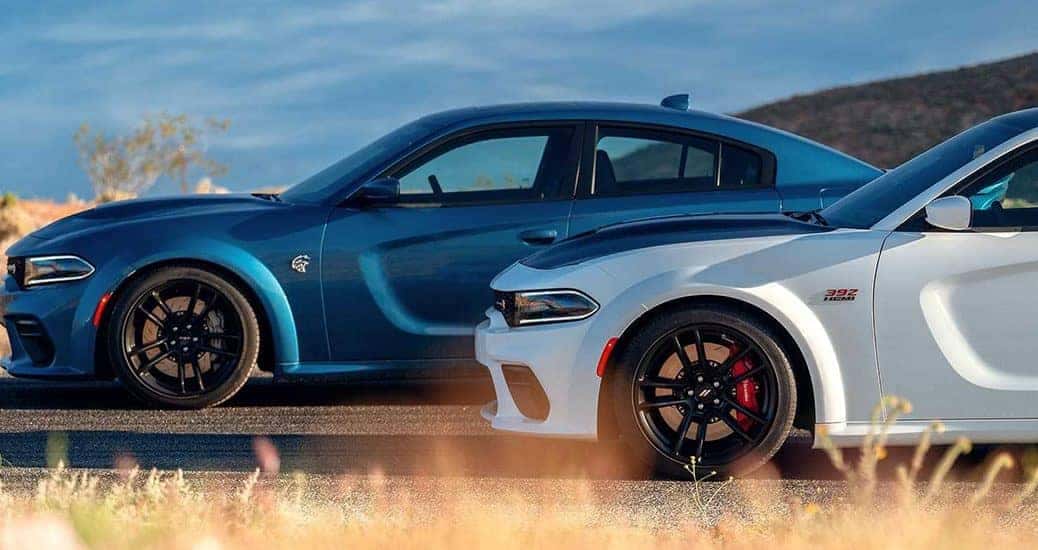 Photo credit: Dodge
Fiat Chrysler Automobiles (FCA) has started 2019 with great success against their closest rival, Chevrolet, with victory in their Dodge and Ram brand. The first quarter sales results have shown FCA's Ram 1500 pickup, and Dodge Challenger outsold the Chevrolet Silverado pickup and Chevrolet Camaro. 2019 hasn't just been a good year in terms of sales, it's been a record year as Dodge notched their highest sales totals since 2008. The Dodge Challenger has now outsold the Chevy Camaro for the first time ever. So, what explains this sudden leap of popularity? We know most of it is based on the continued high-performance offered top customers, stronger and faster choices and the fantastic job by FCA and Dodge to keep improving.
The Dodge Brand Never Settles
The last several years, Dodge has introduced some of the fastest muscle cars in the history of the brand. First with the Dodge Challenger Hellcat, the Hellcat Widebody, the Dodge Challenger SRT Demon and the most recent SRT (street racing technology) vehicle, the 2019 Dodge Challenger SRT Hellcat Redeye. Each of these vehicles has propelled the brand further ahead and supplied customers with over 700 horsepower in each vehicle, pushing the limits every year with faster final products. To anyone who has felt the rush of the massive V8 engines inside the latest Dodge Challenger, they would know why Dodge has continued to gain buyers.
The 2018 total sales show the Challenger exceeded the greatest-selling year the Challenger ever set in 2015 (66,716 sold versus 66,365 vehicles in 2015). Both of those numbers were higher than the Chevrolet Camaro's total sales of 50,963 vehicles sold in 2018. The Dodge Challenger was the only muscle car on the market to receive a year-over-year gain, Motor1.com reported. What will 2019 bring about for the Dodge Challenger?
2019 Is Another Banner Year for Dodge
The reports have come in for the first quarter, showing that 2019 might be even better than in 2018. Through three months, Kelley Blue Book reports that the Dodge Challenger sold 13,431 vehicles ahead of Chevrolet's Camaro with 12,083 vehicles sold. The Dodge Challenger hasn't had a massive overhaul in terms of its frame and greater design in 11 years, but rather seen updates through the interior and under-the-hood. The future of Dodge will most likely include even faster and more powerful vehicles, but only time will tell.
We do know there will an electric future for the Dodge brand . Could Dodge unseat the Ford Mustang in the future for the number one spot? The Chevrolet Camaro was ahead for years, but today the Dodge Challenger is more popular and perhaps this momentum will continue for Dodge to overtake Ford at some point in the next decade. We'll see, but for those looking to drive the latest Dodge SRT vehicles, coming to Miami Lakes Automall is the right choice.
Where to Get Your Hands On Dodge
The professional sales team at Miami Lakes Automall is ready to assist customers to drive Dodge. We carry new Dodge Challenger muscle cars and for those we want quality pre-owned vehicles, there's also a large selection. If you're looking for pricing options to buy what you want, our financing team is here to help. If you want to sell or trade-in your current vehicle, we're here to help with those needs as well.
Don't wait any longer to take care of your current vehicle. We can fix up your ride with a simple online service appointment to see our service team. Miami Lakes Automall is located at 16600 NW 57th Ave in Miami Lakes, Florida. We're open seven days a week across our sales, service and parts departments to help out with any of your automotive needs. See you soon!
Previous Post The Dodge Challenger Scat Pack 1320 Named Drag Strip Worthy Next Post The Mopar Hellephante Crate Is Officially Sold Out!