Head of Dodge Brand, Steve Beahm, Retires – Miami Lakes Automall Dodge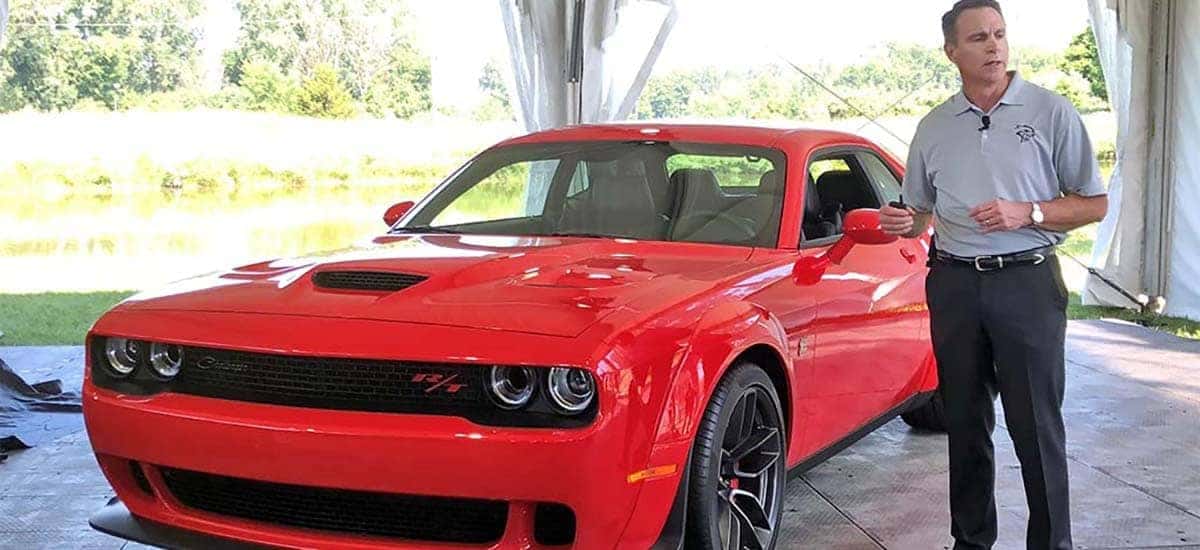 Photo credit: Dodge
Fiat Chrysler Automobiles (FCA) has undergone massive changes in leadership in the past year since the passing of former CEO Sergio Marchionne on July 25tth, 2018. New Jeep Brand head Christian Meunier has been announced and now FCA has big shoes to fill for their head of the Dodge brand. Steve Beahm, who has been with FCA and Dodge since 2008 has formerly retired and leaves behind years of excellence helping the Dodge brand grow. These changes will go a long way for a company that is looking to gain a stronger global presence.
Inside the Changes at FCA
Steve Beahm took over as the FCA Head of Passenger Car Brands (Dodge, Fiat, and Chrysler) back in February 2018, he helped launch the remarkable 2019 Dodge Challenger SRT Hellcat Redeye. Beahm, who also became the head of Mopar in North America, has been replaced by Mark Bosanac. Boscanac was previously head of supply chain management and FCA so far has not announced a new head of passenger cars. These moves will begin the next phase of the five-year-plan outlined last year by Marchionne and FCA's goal to focus on expanding each brand and add more electronic vehicles (EV) and plug-in hybrid vehicles (PHEV) additions.
Where Dodge Has Been and Where It's Headed
Dodge is a brand that under Beahm's guidance focused on the ability to craft high-performance vehicles as his responsibilities included sales and marketing for Dodge, SRT (street racing technology), Chrysler and Fiat. He made sure to break the mold of previous campaigns by adding a high-named talent like Bill Goldberg to become "Mayor of Muscleville" in a recent campaign and instilled the idea of pushing the envelope. 797-horsepower engines and a "Hellephant" 426 supercharged crate HEMI that produces 1,000 horsepower were two projects closely watched by Beahm.
After years behind the scenes for sales and incentives, Beahm helped to find ways to get the Dodge brand excited about the products despite no major overhaul or change to their iconic muscle cars. It's been over 10 years for both the Dodge Challenger and Dodge Charger since they have undergone any major change with only minor refreshes taking place over the years.
That longevity is almost unheard of in today's auto market with the landscape of strong, powerful muscle cars and coupes becoming more and more a thing of the past. The future will be an exciting time for FCA.
Drive Dodge With Us AT Miami Lakes Automall
You've probably wanted to test drive a Dodge vehicle for a long, long time. Well, today might be a great chance to try at Miami Lakes Automall . Find out for yourself what it's like to have the enjoyment of being able to drive a muscle car and handle the high-performance power with ease. We can help with any buying, leasing, selling or trade-in offers as our professional staff is ready to make your customer experience amazing.
Have work to do on your current ride? We have a friendly staff and helpful service team. Allow our team to help by making with a simple online service appointment . Even if you didn't buy with us, we'll provide you the same great service we do all our customers and take care of your vehicle promptly. And, our service department for Chrysler, Dodge, Jeep, and Ram is open on Sundays! See you soon!
Previous Post The Mopar Hellephante Crate Is Officially Sold Out! Next Post How the Dodge Challenger Has Stayed Popular