Dodge Has Big Electric Plans – Miami Lakes Automall Dodge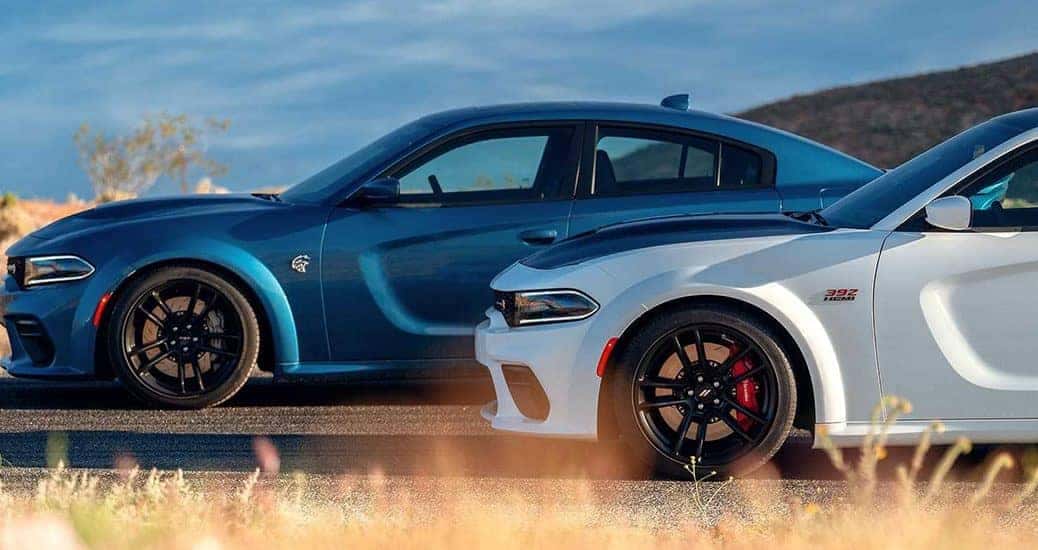 Photo credit: Dodge
As the plans are made for what steps the automotive industry will take to build safer, more modern and more fuel-efficient vehicles, many brands are determining how to make this possible why staying true to their name. Followers and fans of the Dodge brand wonder how this can happen while still pushing the envelope for innovation and power. Rival brands like Ford have plans to debut a brand new Mustang Hybrid in 2020 and General Motors has its electric division working on an all-new electric version of their Camaro muscle car.
So what does Dodge have planned? They've taken a considerable look at how to integrate new technologies at every aspect of making their vehicles; that's how they engineered vehicles that perform the way they do. Be prepared for an electrical component to their upcoming signature vehicles in the next decade.
Electric Future of Dodge
Fiat Chrysler Automobiles and Dodge are not making any secrets about where they plan on taking their muscle cars in the future. Speaking candidly about where they are and the plans in the next five years toward making the push for a hybrid or electric power being added to Dodge vehicles, Mike Manley, CEO of FCA spoke about where he sees Dodge headed.
"What it isn't going to be is a V8 supercharged, 700-horsepower engine. The reality is those platforms and the technology we use does need to move on. What's important is what does the concept of American muscle look like in 2024? Does American muscle look like a big V8, supercharged, 700-horsepower, fire-breathing machine, or really is it for Dodge that combination of that incredible power-to-weight ratio, but now because new technology's going to drive a load of weight out, we can think about the powertrains in a different way and we can use electrification to really supplement those vehicles going forward?" Manley said.
No Gas Engines?
While there will be significant upgrades to the powertrains of Dodge vehicles going forward, there is no chance they will remove the gasoline engines altogether any time soon. Manley did not express exactly what those electrification plans would be, but there's a sense the current 2019 Dodge Challenger SRT Hellcat Redeye might be the last vehicle hitting near the 800 horsepower threshold. Only one production muscle car made by Dodge went higher than that, but everyone knows what vehicle that is . It's the same vehicle that helped the Redeye become as fast and powerful as it is.
Charger, Challenger Still Doing Extremely Well
Despite the current climate of new mild-hybrid vehicles and hybrids hitting the roads, the American muscle car is stronger than ever. Despite the Mustang and Camaro not doing as well, Dodge can't say the same. The sales numbers for Dodge were excellent in 2018. While we can't be sure the specifics yet of where Dodge will go with electric vehicle integration, we do know that the latest crop of Dodge muscle cars, like the 2019 Dodge Charger .
Experience the Best Muscle Cars at Miami Lakes Automall
Now that you've read about the upcoming future of Dodge muscle cars, don't you want to experience the high-level performance that is currently available? Drive home the newest 2019 Dodge Challenger today. Our friendly sales team is professional and ready to help with any leasing or buying needs. Feel free to ask us questions about any of our new Dodge vehicles .
Looking to have work done on your current vehicle? If you're having issues with your current vehicle, let us make sure you're back on the road fast with our experienced service techs. Schedule an appointment with us, even if you haven't made a purchase before and we'll be happy to provide a wonderful customer experience! Stop by Miami Lakes Automall soon!
Previous Post SRT Hellcat Redeye Named MotorWeek 2019 Drivers' Choice Next Post FCA To Invest $4.5 Billion In Michigan Plants