SRT Hellcat Redeye Named MotorWeek 2019 Drivers' Choice – Miami Lakes Automall Dodge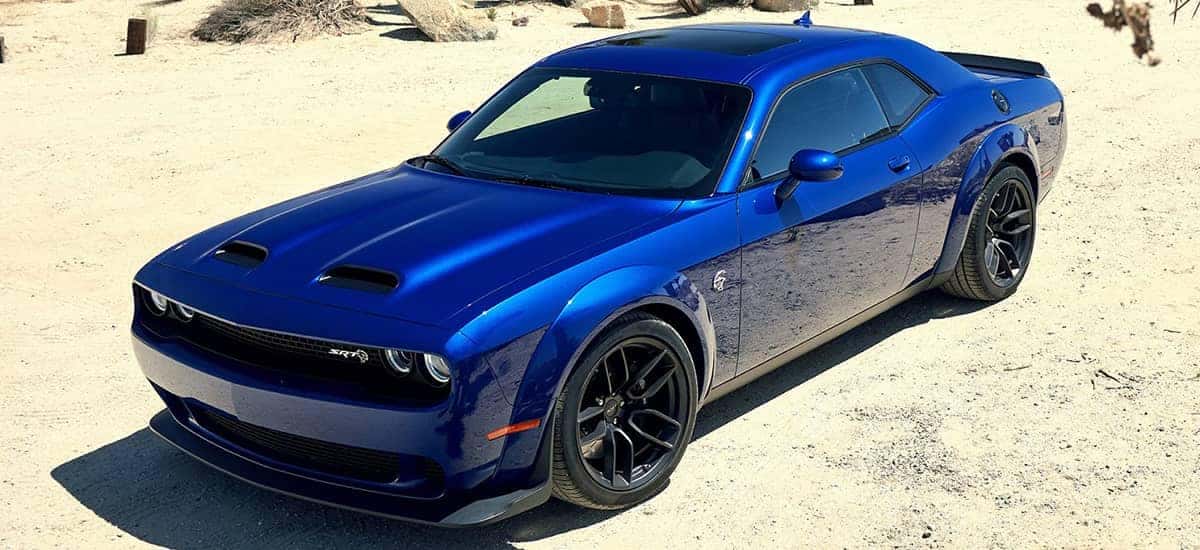 2019 Dodge Challenger SRT Hellcat Widebody
Dodge is celebrating its latest award win with their 2019 Dodge Challenger SRT Hellcat being named _ MotorWeek' _ s Drivers' Choice award. For any person who has driven or even been inside of a Dodge Challenger SRT Hellcat, they can attest to the wonderful performance, speed and power that the Challenger has always embodied. Of course, that's exactly what makes the all-new 2019 Dodge Challenger SRT Hellcat Redeye so attractive to consumers.
With the limits of maximum horsepower in a muscle car being pushed every year, Dodge has been awarded for their efforts to provide the customers with the best muscle cars on the planet. _ MotorWeek _ 's Drivers' Choice Award was for "Best Performance Car" and that is exactly the embodiment of Dodge. Pure performance and sleek design carry the Dodge muscle car lineup, most notably the new 2019 Dodge Challenger SRT Hellcat Redeye.
Race With the Redeye
No other production vehicle comes out of the gate as fast as the 2019 Dodge Challenger SRT Hellcat Redeye. The reason for the speed is thanks to the supercharged 6.2-Liter V8 engine that produces 797 horsepower with 707 lb-ft of torque. Unbelievable performance includes 0-60 mph acceleration in just 3.4 seconds, a quarter-mile time of merely 10.8 seconds at 131 mph, and a considerably wicked top speed of 203 mph, even faster speed than the 2018 Dodge Challenger SRT Demon in the same amount of time. Parts of the illustrious Dodge SRT Demon made its way into the Hellcat Redeye to make it so remarkable. While Dodge is looking to find ways to add electric power to enhance their muscle cars, currently this is not the case for the Dodge Challenger.
What Makes the Redeye Stand Out?
Aside from its lighting fast speed, the muscle car is built like few vehicles ever. In fact, it is built like only one vehicle; the SRT Demon. The all-new 2019 Dodge Challenger SRT Hellcat Redeye added the Demon's Torque Reserve, pistons, high-speed connecting rods, and valvetrain. The same Dodge engineering team helped make the latest carnation of the Challenger. With all these parts making up the SRT Hellcat Redeye, there are no other vehicles that compare to the newest muscle car on the block built by Dodge today. (The Dodge SRT Demon is already out of production after its lone year and 3,300 total vehicles produced.)
"It's awesome to know the muscle car spirit of the Demon lives on in the Dodge Challenger SRT Hellcat Redeye," said John Davis, creator and host of MotorWeek, television's longest running automotive magazine show.
So, what is the starting price of the SRT Redeye? Drivers can get their hands on the SRT Redeye for $71,045 MSRP (plus destination fee). We're excited to mention that newest Dodge Challenger, the phenomenal SRT Hellcat Redeye is available at Miami Lakes Automall.
Dodge and Miami Lakes Automall Want You!
Now that you've learned about the unmatched speed and power of the Dodge Challenger SRT Hellcat Redeye , don't you want to experience the performance that is awaiting? Take home the newest 2019 Dodge Challenger today. Our friendly sales team is professional and ready to help with any leasing or buying needs. Feel free to ask us questions about any of our new Dodge vehicles . We're your Dodge superstore and excited to help with any buying, leasing and trade-in needs.
Hoping to have work done on your current vehicle? If you're having issues with your current vehicle, let us make sure you're back on the road fast with our experienced service techs. Book an appointment with us, even if you haven't made a purchase before and we'll be happy to provide a wonderful customer experience! Stop by Miami Lakes Automall today.
Previous Post 2020 Dodge Charger Set To Have First Ever Widebody Trims Next Post Dodge Has Big Electric Plans