The 2019 Dodge Challenger SRT Hellcat Redeye Gets SRT Demon Components – Miami Lakes Automall Dodge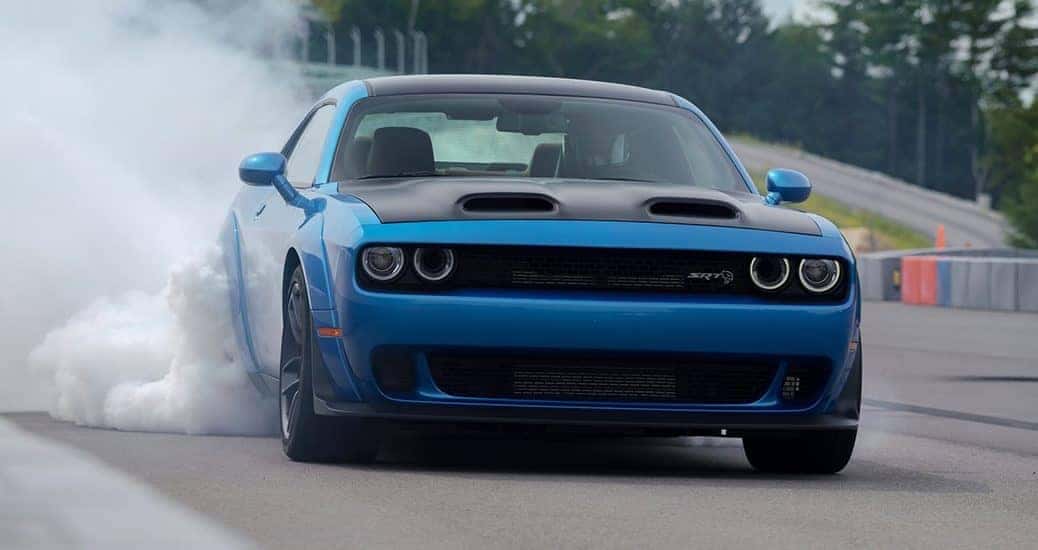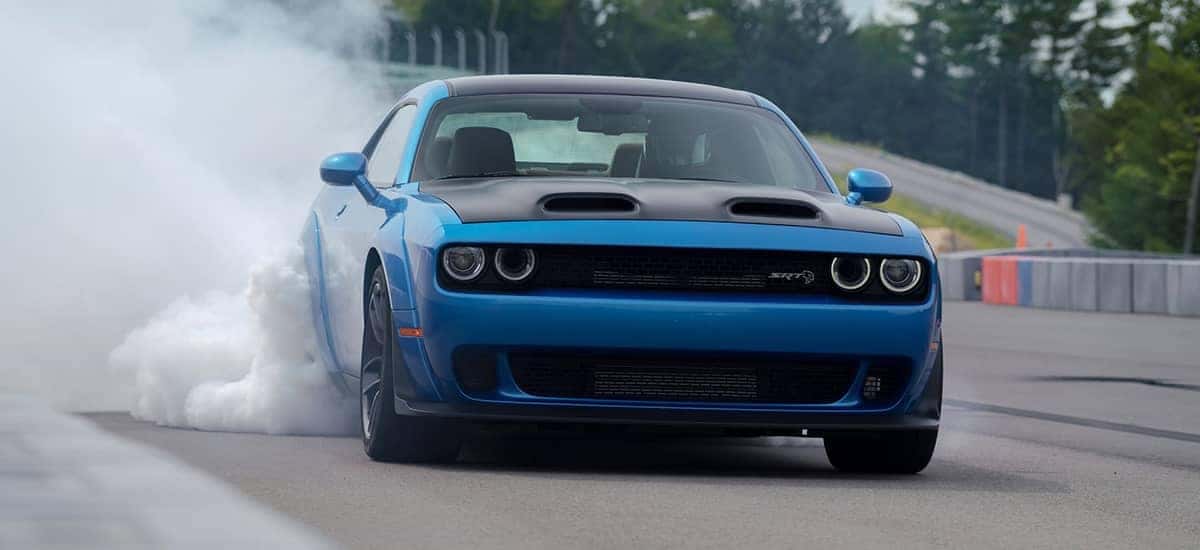 Photo Credit: Dodge
Few vehicles are built like the incredible all-new 2019 Dodge Challenger SRT Hellcat Redeye. With a world-class, supercharged 6.2-Liter V8 engine that provides owners with a remarkable 797 horsepower and 707 lb-ft of torque, that's just the start of what makes this vehicle so impressive. Of course, part of the reason the 2019 Dodge Challenger SRT Hellcat Redeye is so remarkable is due to many of the same components built for the 2018 Dodge Challenger SRT Demon. While the Dodge SRT Demon was capable of giving owners 840 horsepower when using high octane fuel, the parts that made the Demon such a powerhouse are now found in the newest SRT (Street Racing Technology) Dodge Challenger.
Last year, the stunning SRT Demon's stock only included a small number, 3,330 vehicles, to be exact. Of course, the all-new 2019 Dodge Challenger SRT Hellcat Redeye is not limited by a restrained run. Thankfully, there's a lot of people that will be able to comfortably find and drive the all-new 2019 Dodge Challenger SRT Hellcat Redeye.
Meet the Newest Dodge Challenger, the SRT Hellcat Redeye
The SRT Redeye is the highest trim available from the Hellcat, but that trim uses a 2.4-Liter supercharger for the Demon's 2.7-Liter unit, and it hits 14.5 psi of boost—versus the 11.6 psi of the standard Hellcat — and the Demon as well. The standard Hellcat's 6,200 rpm redline is raised to equal the Demon's 6,500 rpm redline, and two dual-stage fuel pumps from the Demon help maintain the Hellcat Redeye's appetite for premium 93 octane. This is part of what customers should expect from one of the world's best high-performance muscle cars.
The SRT Demon also provided many firsts for a muscle car and some of those remarkable parts carried over to the new 2019 Dodge Challenger Hellcat Redeye including a 41-spline half shafts (yields a 20 percent improvement in torque capacity) and high-strength steel prop shafts, netting a 15 percent gain in torque capacity. What helps thrust the Dodge Demon to begin quickly from the line is also available with the SRT Hellcat Redeye; Launch Control, Launch Assist, Line Lock, and Torque Reserve. There's also the Power Chiller and After-Run Chiller to help cool things down at the drag strip.
The Hellcat Redeye arrives standard with a high stall torque converter, helping add 18 percent extra torque and 11 percent quicker stall speed. The Redeye's 2.62:1 final drive ratio is similar to the Demon's 3.09:1 final drive ratio. The pricing variance is noteworthy as the 2019 Dodge Challenger Hellcat Redeye is priced at $71,350 MSRP (plus destination fee), which is far less than the 2018 Dodge Challenger SRT Demon's original $86,090 sticker price. Not a bad thing to have just about the same vehicle for a vastly discounted amount. (Thanks Dodge and FCA!)
*
* Variations Between Both Vehicles
While the 2019 Dodge Challenger SRT Hellcat Redeye is able to blow away most of the competition it will ever face for a quarter-mile time (just 10.8 seconds) While the Demon claimed a striking 9.65-second quarter-mile time, the Redeye is stunning with a mark of 131 mph in the same span, barely 9 mph slower than the SRT Demon.
There's a few other differences between the Hellcat Redeye and the SRT Demon? The 18-inch Demon wheels covered in 315/40 drag radials have not been continued to the SRT Hellcat Redeye, but rather replaced with two sets of sporty 20-inch wheels including 305/35 tires. The distinguished weight-shifting suspension mode is not present on the Hellcat Redeye. The smaller, thinner 14.2-inch front brakes for track duty aren't continued as the Hellcat Redeye carries 15.4-inch stoppers from Brembo up front. These changes aren't enough to persuade anyone from not getting the Hellcat Redeye, but are worth noting. Any customer that has had their eyes on the latest 2019 Dodge Challenger line-up will know there's nothing quite like the 2019 Dodge Challenger SRT Hellcat Redeye available today.
Drive the Latest Dodge Vehicles Today
For a chance to drive the latest Dodge vehicles, don't hesitate to see us at Miami Lakes Automall. We take pride in offering the newest Dodge vehicles and a large pre-owned variety that will make all customers pleased.
We can help with buying, leasing or selling needs of our customers. Consider us a one-stop shop (that also includes vehicle maintenance and repairs). Visit even if you didn't buy from us and allow our friendly service team to help out. Located at 16600 NW 57th Ave in Miami Lakes, Florida. Our Chrysler, Dodge, Jeep, and Ram sales and service departments are open seven days a week to better serve you. Visit Miami Lakes Automall today!
Previous Post Mopar Is Stocked With The Perfect Holiday Gifts Next Post Dodge Enjoys Remarkable 2018 With Awards and All-New Vehicles