Mopar Is Stocked With The Perfect Holiday Gifts – Miami Lakes Automall Dodge Mopar Is Stocked With The Perfect Holiday Gifts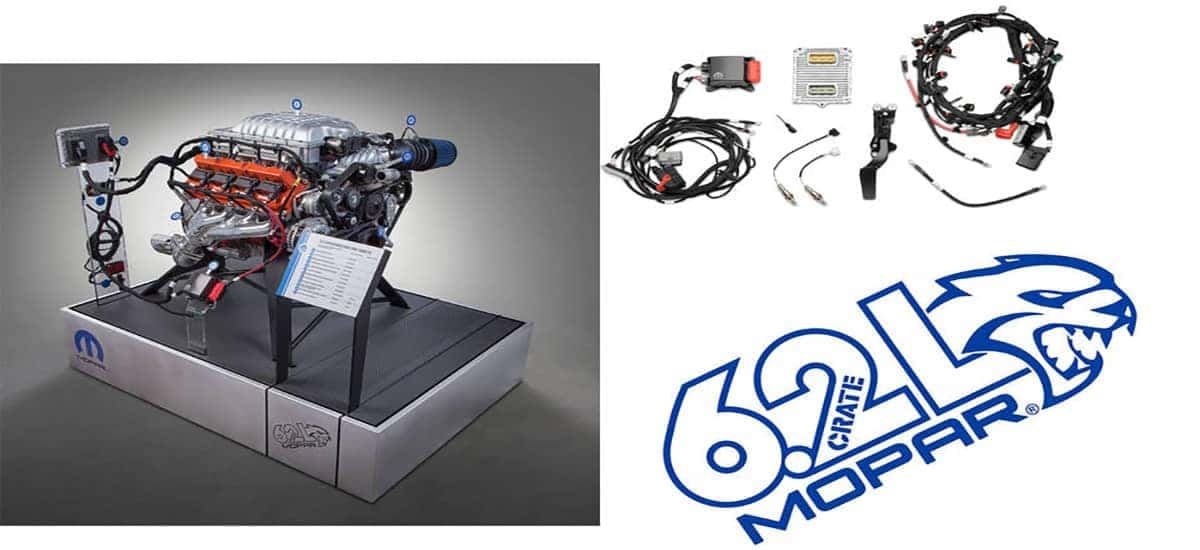 Photo credit: Mopar
Mopar has a long list of items to make this holiday season fantastic for those looking to give their friends and family gifts. With over 500,000 parts, accessories and Mopar-branded gear, equipment and materials, there's a lot any vehicle owner would love as a gift. We're happy to go over our favorite items offered currently with Mopar today. Regardless of budget, there are plenty of options we think will serve as wonderful ideas for everyone's shopping list in 2018.
Mopar.com is where to find all these amazing items, starting with the best possible gift to give someone, their 707 horsepower Mopar "Hellcrate". This crate is a lone 6.2-Liter Supercharged Crate HEMI engine and it will certainly make for an epic gift. Other holiday gifts like this can be easily found on the brand's official website. Hit the "Store" tab to survey Mopar parts, accessories and merchandise/gear, and select the "Care" tab for information on the Mopar Vehicle Protection plan. Providing a great protection plan on a vehicle is a wonderful and very useful gift. Let's look at some of our favorites this holiday season!
Friendly Gift Ideas On Mopar.com
Looking to show off the Mopar brand ? A Mopar Hoodie ($49.95) that includes the Mopar logo on the left sleeve in grey offers a snug, relaxed look. Nothing wrong with rocking Mopar style. Find hats, shirts and other great items that show off Mopar, the brand responsible for helping create the high performance and heart racing power in so many Fiat Chrysler Automobiles vehicles. Mopar's merchandise also includes Chrysler, Dodge, Jeep and Ram apparel.
There's nothing wrong with giving a gift card and Mopar makes it easy through WearMopar.com where gift cards of $25, $50 and $100 are easily accessible.
Owner of a pet looking for a kennel ? There's a collapsible pet kennel that makes life easier when traveling with a pet for just $190. Keep any pet safe when traveling with this great gift.
Top Tier Holiday Gifts
Does the person need a wonderful gift for their Jeep® vehicle? Find performance parts like a 5-inch Jeep Performance Parts LED light kit for $475 or snorkel for $665. There's a whole bunch of great accessories for Jeep owners to find.
We highly recommend not only as a gift for others but going with the Mopar Vehicle Protection for any FCA vehicle purchase. This service includes Road Hazard Tire/Wheel Protection (starts at $390) with complete repair or replacement coverage for every tire/wheel damaged due to road hazard conditions and Maximum Care (starts at $1,020) factory-backed mechanical protection beyond the factory warranty on over 5,000 parts.
For Ram pickup owners, there's nothing wrong with providing the gift of a new Tonneau cover that ranges in price from $450-$1,400. Every truck deserves to have their truck bed protected and that's exactly what a Tonneau cover provides. Find one-piece, hard folding or soft roll-up choices ready to be shipped out today.
Last, but not least, the aforementioned Hellcrate is definitely for those looking to make a splash. The 6.2-Liter Supercharged Crate HEMI engine costs $20,020 and will upgrade nearly every vehicle that's eligible to hold this large and powerful powertrain option. The Mopar "Hellcrate" Engine Kit is $2,265 for a plug-and-play installation, the Engine Kit makes it easier to install the engine. Just keep in mind, this gift is going to generate a wild reaction of happiness. Try to capture the reaction and send it to us on social media !
The best part about any Mopar gift that requires installation? Our parts and service team at Miami Lakes Automall is ready to assist with adding any modification to your vehicle.
Looking To Drive A New Vehicle This Holiday Season?
All those gifts are very cool, but if the new gift is for yourself or your family, take a look at one of the best gifts any person could ask for. Driving a new vehicle is a wonderful experience to start the new year with. We have a whole lineup of new vehicles and high-quality pre-owned vehicles that are second to none.
In need of a vehicle tune-up, repair or any work done? Our friendly service team is here to help seven days a week, including Sundays from 9 am to 3 pm. With a simple service appointment , we can get started on ensuring your vehicle is serviced in a timely fashion. Come to Miami Lakes Automall , located at 16600 NW 57th Ave in Miami Lakes, Florida today!
Previous Post 2019 Dodge Charger and Jeep® Wrangler Win 2019 ALG Residual Value Awards Next Post The 2019 Dodge Challenger SRT Hellcat Redeye Gets SRT Demon Components