Dodge Enjoys Remarkable 2018 With Awards and All-New Vehicles – Miami Lakes Automall Dodge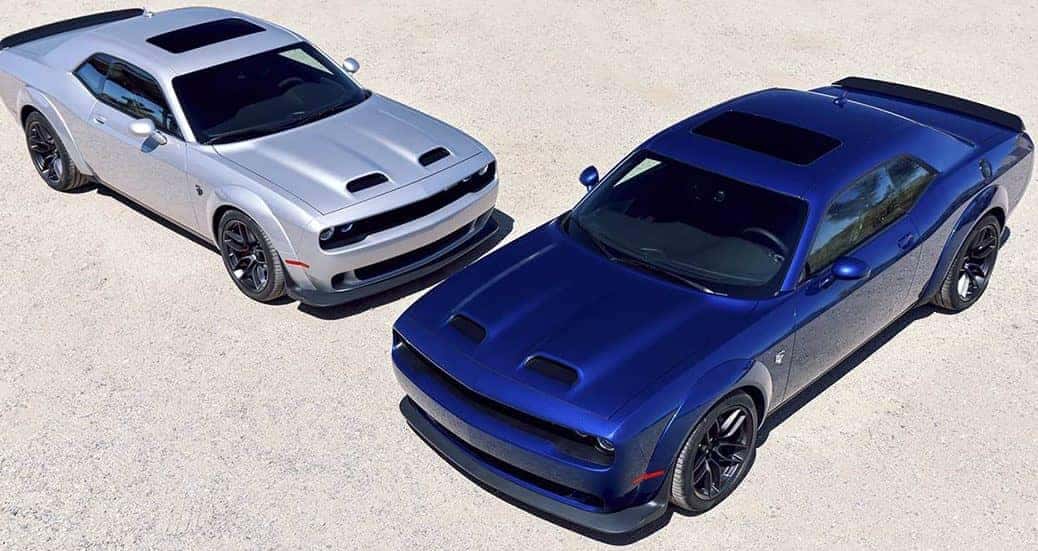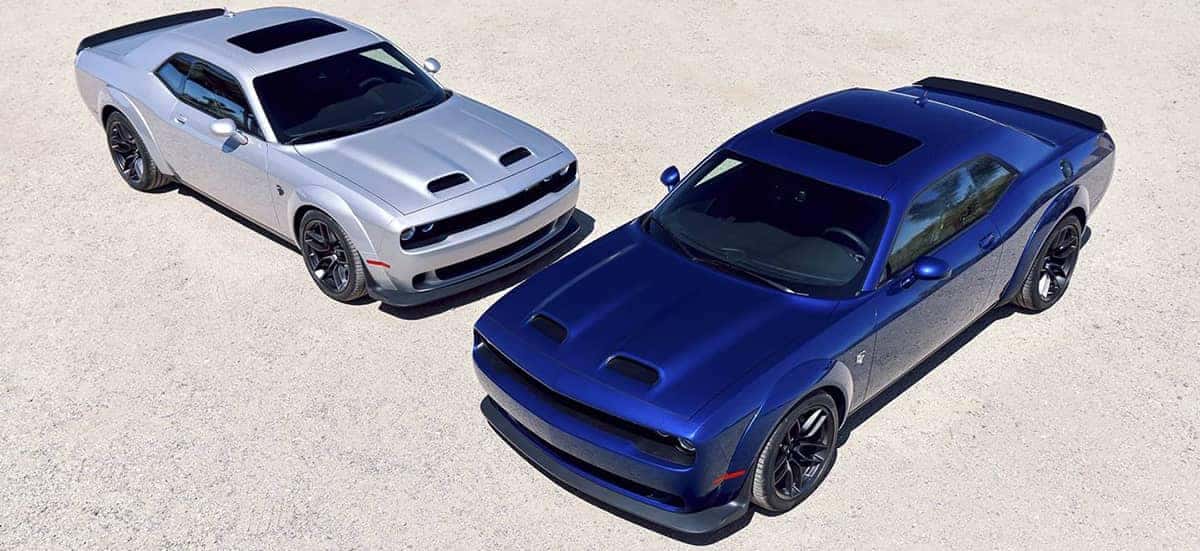 Photo credit: Dodge
There have been a lot of great moments in 2018 for the Dodge brand, including earning new awards and witnessing continued sales success. Dodge took home recognition from J.D. Power for the Highest Resale Value Midsize Sporty Car segment for the Dodge Challenger. The Dodge Charger earned the Highest Resale Value Large Car segment award. J.D. Power has been assisting customers to make better-informed decisions since 1968. Today in 2018, exactly 244 vehicle models were evaluated, comprising a sample of 650,000 completed transactions. The 2019 Dodge Durango was also awarded by Strategic Vision this year and improved upon from the previous year.
Remarkable Muscle Offered By Dodge
A breakthrough vehicle for the masses came with the latest high-end Dodge Challenger, the all-new 2019 Dodge Challenger SRT Hellcat Redeye. The SRT Hellcat Redeye is a lighting fast, hardy, and a responsive muscle car – built with a 797 horsepower engine. The 2019 Dodge Challenger SRT Hellcat was introduced earlier this year with increased horsepower yet again by achieving 717 horsepower, 10 more horsepower than the previous year. Both Hellcat models gain a distinguished dual-snorkel hood that pays tribute to the popular Dodge muscle cars, including the 1970 Dart Swinger and 1971 Demon.
Eight different models make up the reconfigured Challenger lineup for 2019 – including the SXT, SXT AWD, GT, GT AWD, R/T, R/ T Scat Pack, SRT Hellcat, and all-new SRT Hellcat Redeye. Various option packages extend all the upgrades, unique heritage cues and additional performance that Dodge//SRT consumers crave. The Challenger offers a broad range of engine options, including the award-winning 3.6-liter Pentastar V6 on SXT, SXT AWD, GT, and GT AWD models, the legendary 5.7-liter HEMI® V8 in the R/T models, the naturally aspirated 392 HEMI V8 on R/T Scat Pack models, the supercharged 6.2-liter HEMI V8 on the SRT Hellcat and the all-new SRT Hellcat Redeye. There's no good reason muscle car fans would skip the chance to drive this current line up of the 2019 Dodge Challenger.
Not Just Muscle Cars, The Durango Proves Impressive Value and Power
The newest Dodge Durango has never looked better with a class-leading maximum towing capability of 8,700 pounds and class-leading driving range. Fuel Saver Technology within its HEMI engines granting owners solid fuel economy with a 26 highway MPG rating with the rear-wheel-drive option. Altogether, the 2019 Durango is more rugged, powerful and comfortable inside than ever before. Owners have the option of three powertrain choices and provides consumers across five trims, ranging from the SXT, GT, R/T, Citadel and SRT.
Many styles and choices are available for drivers to choose from with the 2019 Durango, which took an award from Strategic Vision's Total Quality Impact report. The Dodge Durango won the Mid-size SUV segment for the fifth time in six years! The available options are a big reason the Durango has done so well amongst customers and critics alike. A crowd pleaser three-row SUV that provides 43.3 cubic-feet of storage room and 85 cubic-feet of total storage space with both the second and third rows folded down. The 2019 Dodge Durango SRT is impressively quick traveling from 0-60 mph in just 4.4 seconds and races through a quarter-mile in only 12.9 seconds!
Find Everything Dodge With Miami Lakes Automall
We have exactly what our customers are hoping to find, including all-new 2019 Dodge Challenger and new 2019 Dodge Durango available today at Miami Lakes Automall. Curious about our pricing options to allow you to buy what you want? Reach out to our financing team , we can support you for your buying or leasing needs. Let our professional sales team guide you through our entire line-up.
Come view our latest new vehicles with over 400 pre-owned vehicles that you might not believe are actually pre-owned. Miami Lakes Automall has everything you'd hope for in a dealership. We look forward to providing you that incredible car buying experience!
Previous Post The 2019 Dodge Challenger SRT Hellcat Redeye Gets SRT Demon Components Next Post Dodge Challenger Has Its Best Year Ever In 2018