Dodge Challenger Has Its Best Year Ever In 2018 – Miami Lakes Automall Dodge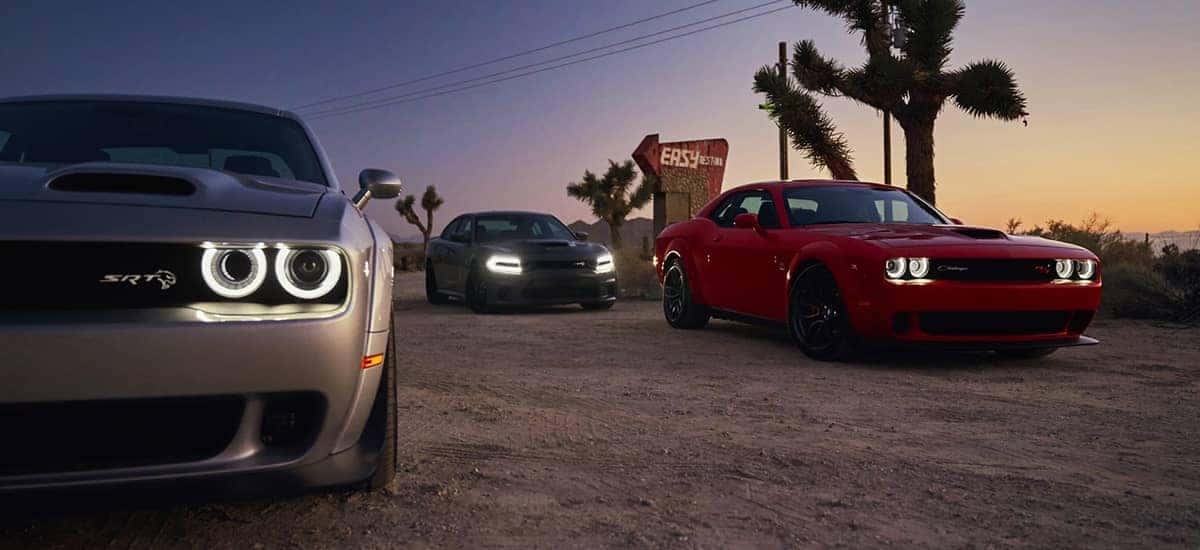 Photo credit: Dodge
The latest craze in the automotive industry has been a change in the landscape of popularity. More evidence has grown and shown that cars are just not as popular as before. Someone tell Dodge that. The latest evidence of this is the Dodge Challenger raised its sales in 2018. With 66,716 vehicles sold was up three percent and a record for the Dodge Challenger. Of course, the Dodge brand has been able to create fast, luxurious and fun to drive SUVs as well and they were their biggest hit in 2018 for Dodge. Let's share all the fantastic perks customers can find in the 2019 Dodge vehicle lineup and how well they did over the course of 2018.
Dodge Has Great Variety In The SUV Market
Truth be told, Dodge had their biggest sales with their Dodge Grand Caravan . The Dodge Grand Caravan sold 151,927 vehicles in 2018, followed in popularity by the Dodge Journey and Dodge Durango, selling 94,096 and 65,947 vehicles respectively. Crossovers and SUVs accounted for 47.1% of new-vehicle registrations in the third quarter of 2018, up four percent the same quarter in 2017.
Their SUV catalog is popular and commands a presence with the mid-size SUV 2019 Dodge Caravan allowing for drivers to embrace its strength of up to 3,600 pounds of towing capacity and respectable 25 highway mpg. One trait that has attracted buyers is the low starting price of the base model, SE, at only $26,650 MSRP (plus destination fee).
The slightly smaller Dodge Journey also carries the same highway MPG, while the largest SUV among the Dodge vehicles, the Durango, provides owners with 26 highway MPG and the highest towing capacity at an available 8,700 pounds thanks to the strong SRT 6.2-Liter V8 engine. The 2019 Dodge Durango begins at $29,995 MSRP (plus destination fee) for the base SXT model. The 2019 Dodge Journey, the smallest SUV of the Dodge lineup begins at $23,495 MSRP (plus destination fee) for the base model, SE trim.
How Dodge Muscle Cars Faired In 2018
Sedans accounted for 23.8% of new-vehicle registrations in the third quarter, down from 27% in 2017. In the third quarter of 2014, just four years prior, sedans accounted for 35.1% of registrations.The Dodge Charger, their flagship muscle car and also a sedan, sold 80,226 vehicles.The 2019 Dodge Charger boasts up to 30 highway MPG and sustains its popularity thanks to its wonderful high-performance drive that customers enjoy, quality and embedded power in the American fabric of great muscle cars. The 2019 Dodge Challenger , which is popular, but not as popular as the Charger, still increased in sales over 2017 and exceeded expectations by many in the industry thanks to the impressive top-tier models selling well. In fact, the Dodge Challenger was the only muscle car of the major muscle car brands (including the Ford Mustang and Chevrolet Camaro) to post year-over-year growth.
The 2019 Dodge Challenger SRT Hellcat Redeye and other Hellcat models were quite stunning in terms of high-performance abilities on the road, but also for their performance in terms of sales. Drivers must have fallen for the remarkable speed provided by the powertrain that cranks out 797 horsepower and 707 lb-ft of torque. Fiat Chrysler Automobiles (FCA) will continue to make these fine muscle vehicles into the future. A major refresh will mean at least around five more years of producing these popular muscle cars. We can't blame them!
Drive New Dodge With Us Today
Come in for a test-drive on our latest Dodge vehicles . We welcome you Miami Lakes Automall . We will help with all purchases, including buying, leasing, and selling. We also do trade-in offers. Even if you didn't buy with us, we can assist if there are current repair or maintenance needs on your vehicle. Just make a simple appointment and let us handle the rest when you drop off your vehicle. We look forward to making your automotive dreams come true in 2019.
Previous Post Dodge Enjoys Remarkable 2018 With Awards and All-New Vehicles Next Post Why Muscle Cars Will Outlive the Average Sedan