Why Muscle Cars Will Outlive the Average Sedan – Miami Lakes Automall Dodge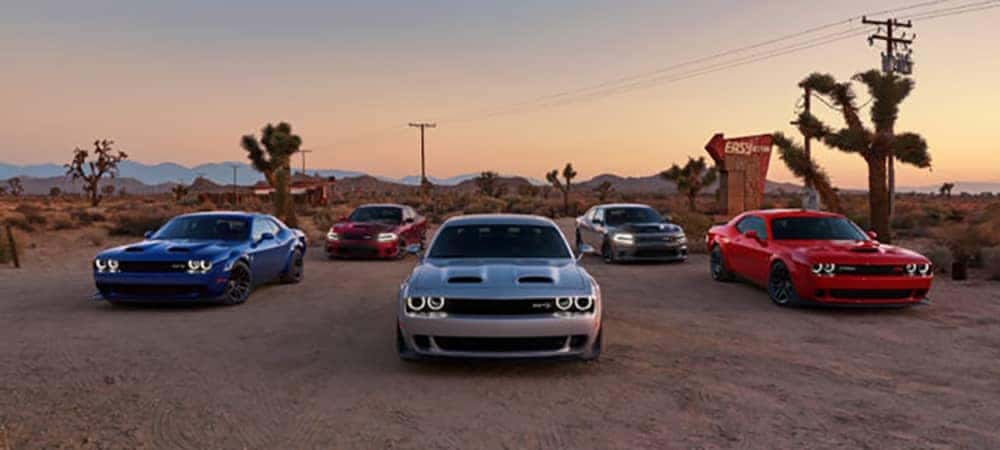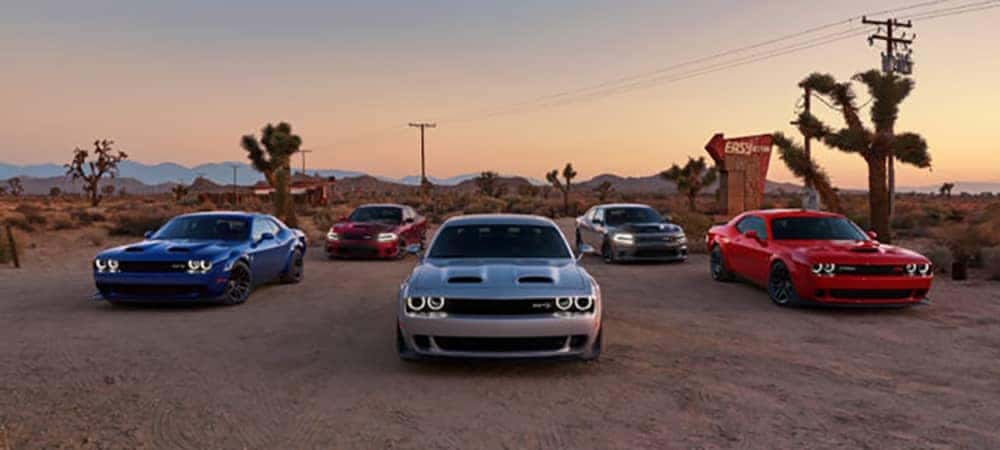 Photo credit: Dodge
Everyone knows a muscle car when they see them, and especially when they hear them. There's a loud sound that erupts from a muscle car when the driver puts the pedal to the metal, as they say. As the number of passenger cars is disappearing in record numbers, one thing is certain, that won't be the case for muscle cars; at least not any time soon and at least not with Dodge. Dodge has stated that they will produce their long-standing muscle cars, the Dodge Challenger and Dodge Charger for another half-decade.
Fiat Chrysler Automobiles (FCA) is responsible for the Dodge brand and they did announce the end for the Dodge Dart and the Chrysler 200 passenger car. Ford has done the same with their Ford Fusion and Ford Fiesta soon to be extinct. Across the automotive industry, there have been companies pulling back on once popular car entries like the Buick LaCrosse, which General Motors Co. has discontinued. Chevrolet also has revealed the end of the Impala as sales for these vehicles have dwindled.
Why the Muscle Car Will Survive
There's no way to know for sure, but Dodge is committed to making their muscle cars stand out and stay relevant as they have for many decades. In fact, the Dodge Challenger rose up three percent in 2018 sales over 2017 numbers. That is good news for fans of the remarkably fast muscle car produced by Dodge. Dodge knows from the top down the fascination with their high-performance vehicles.
"What's dying is the commoditized, four-door nothingburger, no-personality cars. Muscle cars have a really well-defined personality and positioning, " said Tim Kuniskis, who ran the Dodge brand at Fiat Chrysler Automobiles NV from 2013 to early 2018, before taking over Jeep North America.
The Beginning of the Sedan's End
What has helped FCA move from the sedan market is the average price for the muscle cars they sell. At around $36,000, it helps to offset the money made by sedan cars, as of 2016 Dodge truly began to move from the sedan market. While the profit from trucks and SUVs, which are growing in popularity, the muscle car market remains steady. Another reason that Dodge and FCA have had success with their muscle cars, the Dodge Challenger has not changed its platform model since 2011 and even longer for the Dodge Charger, not since 2008. Rather than having to entirely redesign their vehicles for newer more electric-based designs, they have been able to see profits for a long time without having to redesign the wheel.
Retail sales for large passenger cars is down 21 percent across the board, according to sales set in 2018, but that hasn't affected the large muscle cars of Dodge. Thanks to their latest series of SRT (street and racing technology vehicles) like the 2018 Dodge Challenger SRT Demon and 2019 Dodge Challenger SRT Hellcat Redeye, which carry incredible horsepower and speed, they are beautiful, powerful and have gained the following of fans around the world for their exceptional high-performance and craftsmanship. The same can not be said about a Nissan Maxima, for example.
"There's almost been a resurgence with some of the younger (people), even kids that aren't of driving age that are interested in those products. Those kind of special additions and add-ons have really put some life into the vehicles," said Jeff Schuster, senior vice president of forecasting for LMC Automotive.
Find Your New Muscle At Miami Lakes Automall
Miami Lakes Automall makes it so easy and fun for customers to find what they want and our friendly team is happy to show off our entire lineup. From our new vehicles to our pre-owned vehicles , there's a large selection. We have the newest Dodge Charger and Dodge Challenger vehicles available now. Looking for pricing options to allow you to buy what you want? Let our financing team support you for any buying or leasing needs. If you need to sell or trade-in your current vehicle, that's all possible at Miami Lakes Automall, too.
Just visit us for a test-drive to see what you can end up with today! From our professional sales team to our entire staff at Miami Lakes Automall , we welcome you to our business with pleasure. Located at 16600 NW 57th Ave in Miami Lakes, Florida. Our Chrysler, Dodge, Jeep, and Ram sales and service departments are open seven days a week to better serve you .
Previous Post Dodge Challenger Has Its Best Year Ever In 2018 Next Post Dodge Charger Inspired Crossover Coming To Chrysler