The New 2020 Dodge Durango SRT Will Move You In More Ways Than One – Miami Lakes Automall Dodge The New 2020 Dodge Durango SRT Will Blow Your Hair Back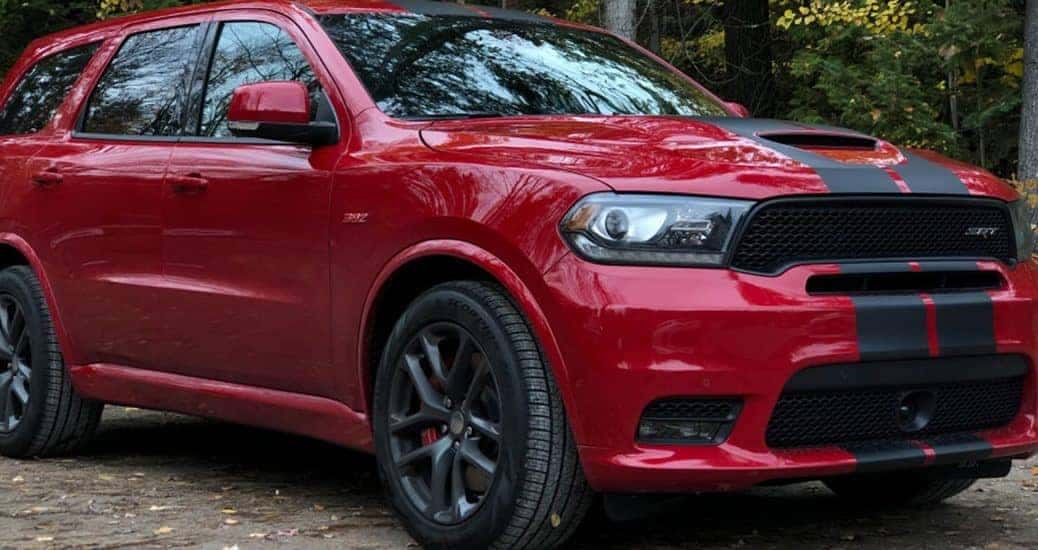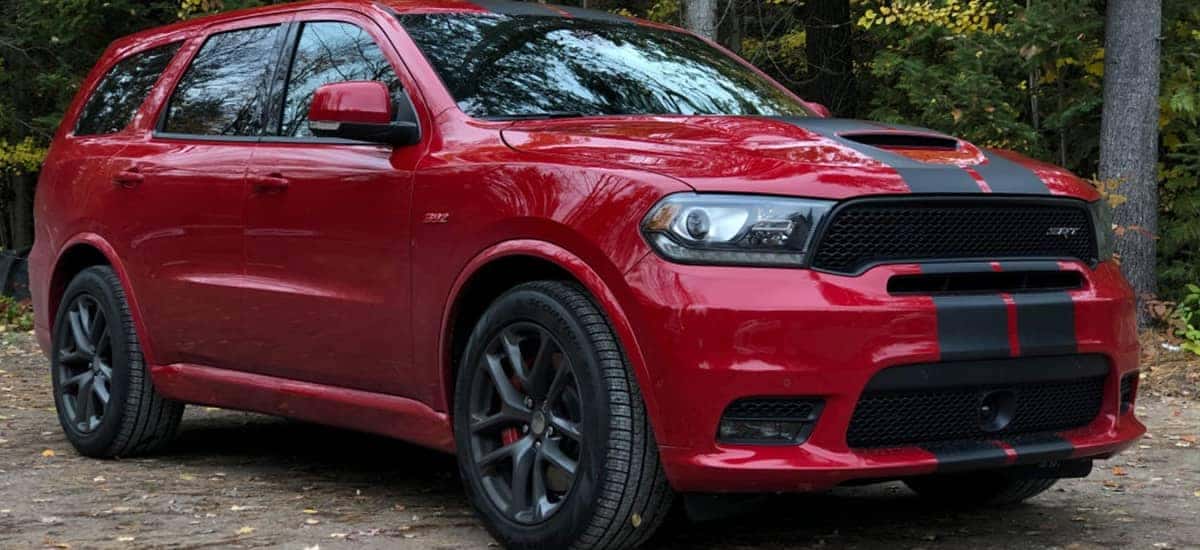 Photo credit: Dodge
Literally speaking, the 2020 Durango SRT is the fastest three-row SUV ever built. Amongst the competition Dodge faces from the likes of BMW and Porsche, no other rival company has produced any real competition for the Durango SRT. The Dodge three-row SUV carries an incredible 6.4-Liter V8 HEMI engine that affords drivers with a wicked 475 horsepower and impressive 470 lb-ft of torque. Let's share all the latest features added to this incredible vehicle. Buyers don't have to opt for a Dodge Challenger or Dodge Charger to get a fast vehicle by Dodge. We'll show you why the latest Durango has earned the respect of other brands and customers everywhere.
All About That Power
There is one other powertrain option for customers to side with, should they not want the massive power of the V8 HEMI, buyers can opt for the trusted 3.6-Liter Pentastar engine that produces 293 horsepower and 260 lb-ft of torque. Both powertrains are tied to a smooth Automatic 8-Speed transmission and a vehicle that has been engineered to deliver reliable results even in severe conditions. The Pentastar V6 can tow up to 6,200 pounds while the highest powertrain contributes 8,700 pounds of maximum towing capacity. So, when it comes to towing items, supplying drivers with sufficient strength and adding technology to keep drivers safe while driving. Considered one of the most comfortable SUVs along with being the fastest at its 4.4 second 0-60 time, there's no vehicle that supplies as much as the new 2020 Dodge Durango.
More Than Just Strong, The Durango Is Rich With Luxury
Keep in mind, Dodge aims to supply comfort for all its customers and passengers. Included in the packages offered by Dodge, the SRT starts at $64,490 MSRP (Plus destination fee) and the technology group package gives adaptive cruise control, lane departure warning, and forward collision avoidance systems. The nicest materials are added into the SRT, including suede headliner, nicer upgrades along with the instrument panel and carbon fiber inserts that are added with a $2,495. Think about the luxury as well as the strength offered by the 2020 Dodge Durango SRT. Does the latest Dodge Durango sound like a vehicle that would be the perfect holiday gift for the family? Come check out the 2020 Durango with our help today at Miami Lakes Automall today!
Where to Get Your Hands On the Dodge Durango
We carry the 2020 Dodge Durango and it's ready to go! For those who are searching for quality pre-owned vehicles , there's also a wide selection. If you're looking for pricing options to buy what you want, our auto financing department is here to help. If you want to sell or trade-in your current vehicle, we're here to help with those needs as well.
Don't wait any longer to take care of your current vehicle. We can fix up your ride with a simple online service appointment to see our service team. Miami Lakes Automall is located at 16600 NW 57th Ave in Miami Lakes, Florida. We're open seven days a week across our sales, service and parts departments to help out with any of your automotive needs. Rush over today!
Previous Post Dodge Unveils 50th Anniversary Edition Dodge Challenger Next Post Closer Look At the Dodge Journey of Today and Tomorrow