Mitsubishi Motors' Contributions to the Renault-Nissan Alliance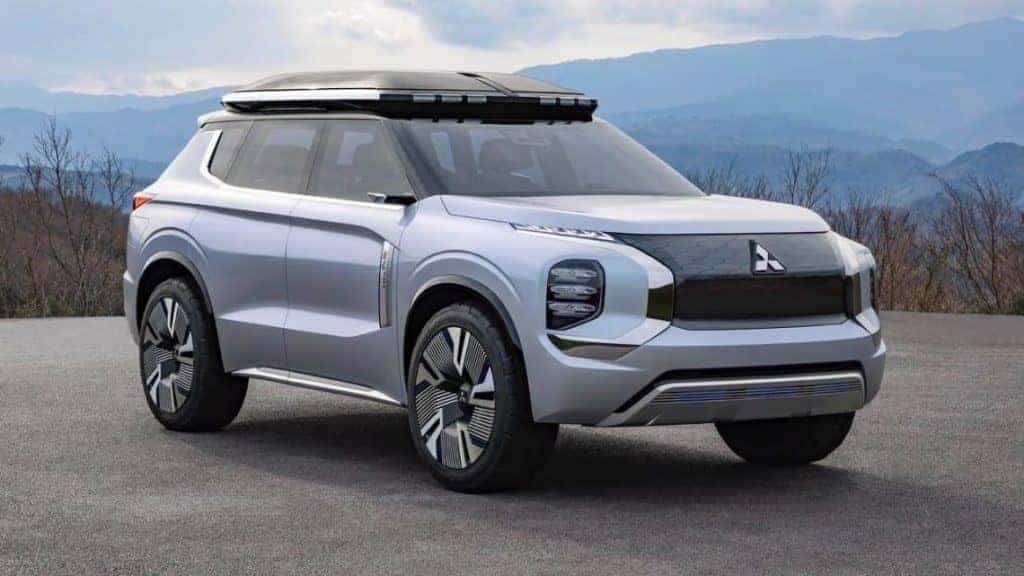 When Mitsubishi Motors first joined the Renault-Nissan Alliance, it was quickly becoming a great move for the automaker. Soon after, there was talk about a cross-brand EV platform from Nissan, and re-badged Renault vehicles, and Mitsubishi Motors was quick to make use of Alliance resources to expand. However, Mitsubishi Motors seems to be the only Alliance partner moving the needle with concepts like the Mitsubishi Engelberg Tourer at the 2019 Geneva International Motor Show , or the Mitsubishi Mi-TECH system . According to Alliance Plans , Mitsubishi Motors is only supposed to be in charge of plug-in hybrid electric vehicle (PHEV) development, but Mitsubishi Electric is having a lot of success with the xAUTO, and when it comes to mobile solutions, Mitsubishi Motors Corp. is the one getting the contract. Are Renault or Nissan even doing anything at this point?
Mitsubishi Motors * > * Renault-Nissan?
Most recently, we finally got some news about what Renault and Nissan are bringing to the Alliance. During the mid-term business plan announcement, the Renault-Nissan-Mitsubishi Alliance discussed a triangle concept where each automaker would be in charge of two goals out of plug-in hybrid electric vehicle (PHEV) technology, electric vehicle (EV) technology, and autonomous cars. It's been three years and so far all that seems to be coming out of Renault is a Mitsubishi-branded version of the Renault Trafic van at its factory in Sandouville, France. So, in other words, a rebadged van…like Mitsubishi Motors needs more of that.
Nissan did finally start working on that electric vehicle cross-brand platform that was first discussed three years ago when the Alliance was first founded. This new platform from Nissan is a work-in-progress, but it should be flexible enough that even if built for a Nissan vehicle, it can change based on the size, style of its intended use by the other two automakers. For now, we're still waiting.
Now take a look at what Mitsubishi Motors had done. Yes, they definitely are working on plug-in hybrid concepts when it comes to the Engelberg Tourer and Mi-TECH. At the 2019 Tokyo Motor Show, Mitsubishi Electric , subsidiary of Mitsubishi Motors Corp. had a lot to shoe for the xAUTO, featuring a Mobile Mapping System (MMS) able to create a high-definition local map of nearly any area where maps tend to be lacking in detail or unavailable. Alternative fuel, self-driving vehicles, connectivity, and mobile solutions are the four pinnacles of the Alliance, but Mitsubishi seems to be working on all of them.
In September 2019, Mitsubishi Motors Corp signed a contract with Maas Global Oy , owner of Finland-based smartphone app (Whim), to start the expansion of said app on a global scale. There are already plans to spread the Whim app to Vienna, Singapore, and several cities in Japan. By the end of this year, 2020, Whim should even be available in Miami and Chicago in the states and Vancouver, B.C. in Canada. This handy app gives subscribers access to cars, taxis, buses, trains, and more – mobile solutions for everyone. The last contract the Alliance made was with Coord back in 2018.
Seems like Mitsubishi Motors is doing all the work. Hopefully, those new mid-term plans shared in May will tell us how Renault and Nissan plan to make good on their end. Stay up to date with everything Mitsubishi Motors when you follow us on Miami Lakes Mitsubishi social media .
Photo Source/Copyright: Mitsubishi
Previous Post The Renault-Nissan-Mitsubishi Alliance is Developing an Intelligent Cloud Next Post Why Has Alliance Ventures Slowed Down?