Renault-Nissan-Mitsubishi Talk New Cross-Brand EV Platform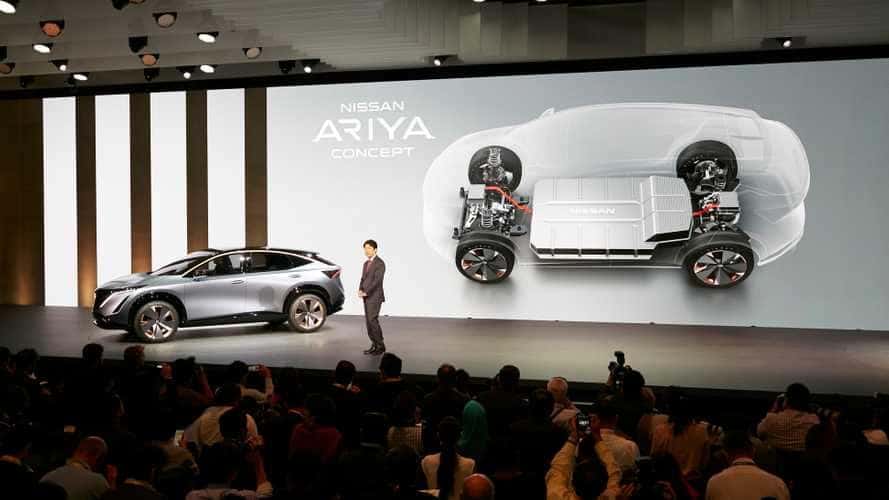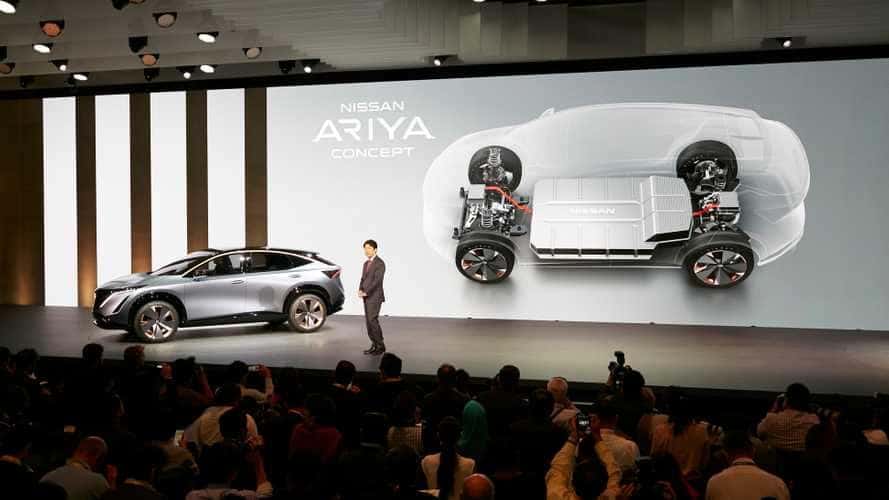 Back when Mitsubishi Motors first joined the Renault-Nissan Alliance, there was a lot of talk about what kind of technology the three automakers would share. When it came to Mitsubishi, a lot of the automaker's success in alternative fuel stemmed mainly from the Mitsubishi Outlander PHEV. Working towards alternative fuel vehicles and self-driving technology, the Alliance intended to produce more PHEVs using technology from Mitsubishi and more electric vehicles, or EVs, using the success of all-electric vehicles from Nissan, the Nissan Leaf. A concept for a cross-brand EV platform was the first objective on the list, but quickly disappeared for three years. Finally, in January 2020, a discussion about the cross-brand EV platform has popped back up, and it definitely seems to be coming from the Nissan leg of the Alliance.
It has been some time now since Nissan did anything with an all-electric vehicle. The Nissan Leaf came out in 2009 with big EV ambitions, but aside from a second-generation model, the automaker didn't do much. Part of the success intended for the Renault-Nissan-Mitsubishi Alliance was the production of cross-brand EV technology. A lot of this was detailed in their Alliance 2022 six-year mid-term plan , focused on cross-brand platform sharing of platforms and powertrains, electrification, connectivity, and autonomous drive technologies. The first step, platforms and powertrains, are already in development.
This new platform from Nissan is said to be flexible enough that it can be used by either automaker, able to change based on the size, style of its intended use, and most likely different powertrains. Being that the automaker has high competition with crossovers and that is where the three automakers make most of their sales, using a platform for a variety of crossover vehicles shouldn't be an issue. While this is in development, new hybrid and EV technology have already been seen from Mitsubishi Motors Corp.
Whereas Mitsubishi Motors is, of course, producing concepts for its own lineup, such as the Mitsubishi Engelberg Tourer , a new powertrain system was recently revealed by the automaker that could easily be adapted across more than one brand. Called the Mi-Tech Concept, Mitsubishi revealed this new powertrain at the 2019 Tokyo Motor Show . Lightweight and compact, the Mi-Tech at its core was a new take on the internal combustion engine and the drivetrain of PHEVs as a whole.
The Mi-Tech concept came with a new PHEV drivetrain, a four-motor electric 4WD system, with an electric motor powering each wheel. Like most plug-in hybrid vehicles, an electric motor (four in this case) is just half of the powertrain. The other half is usually an internal combustion engine, but Mitsubishi replaced this with a gas turbine engine-generator. Powerful enough to drive a small SUV (or crossover), this turbine engine is actually a lot cleaner for the environment. Able to operate on a variety of fuel sources: diesel, kerosene, and alcohol, it offers a variety of green choices.
There is no word on whether or not the new cross-brand EV platform will make use of the new Mi-Tech powertrain concept or if it will run on a different powertrain. Alfonso Albaisa, Nissan's senior VP of design, stated that the new design will have a focus on performance. This certainly sounds in line with Mitsubishi Motors' goals of bringing the Mitsubishi Lancer back to the lineup as a crossover . The image of the Nissan Ariya concept seen above, said to be built on the new EV platform, will be one of many future models that will be built on the EV platform from each automaker in the Alliance, including Renault, Mitsubishi, and Infiniti (the luxury vehicle division of Nissan). With the platform able to be for plug-in hybrid and EV models, there will be a lot of possibilities popping up in the new few years.
Follow along with all media related to Mitsubishi Motors and the Renault-Nissan-Mitsubishi Alliance when you follow Miami Lakes Mitsubishi on social media .
Photo Source/Copyright: insideevs.com
Previous Post Mitsubishi Motors and the J.D. Power 2020 Manufacturer Website Evaluation Study Next Post New AI Coming to Human-Machine Interfaces from Mitsubishi Electric