New Concept Art for the Mitsubishi Lancer Crossover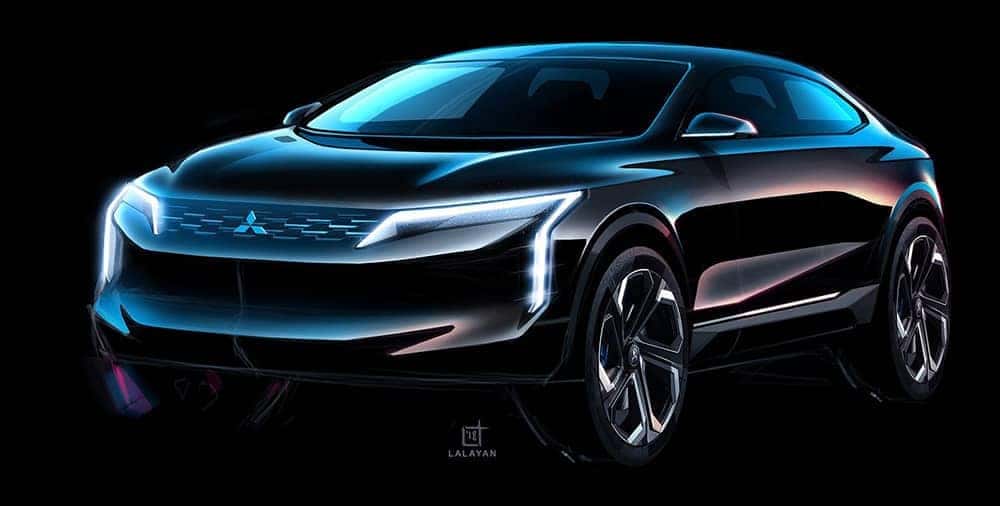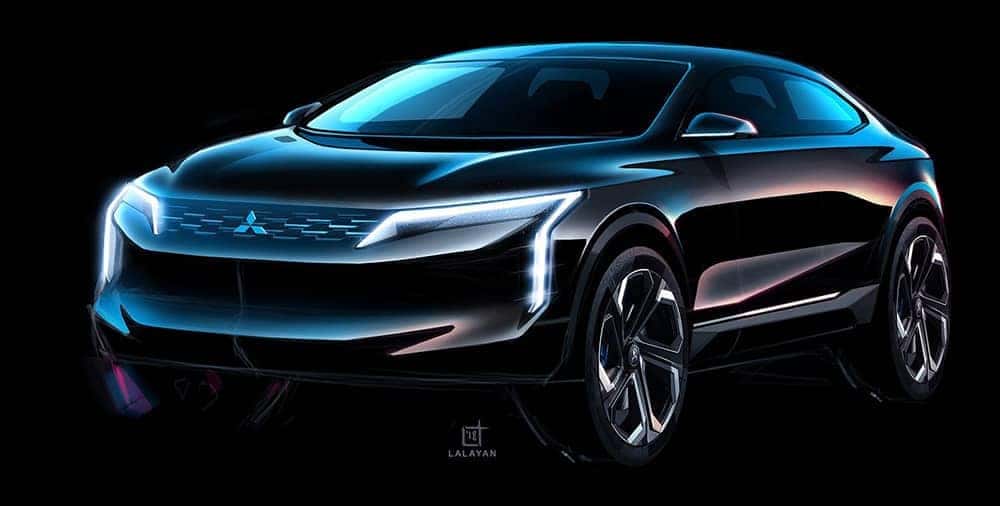 Wow, it's crazy when you find yourself riding the same wavelength as someone else, be it in the world or in your household. Just last week, we were discussing the possibilities of the new Mitsubishi Lancer Crossover if it were to regain the Evolution or "EVO" nameplate. We even showed a video of Clark Johnson from TopGear racing the Lancer EVO against a Lamborghini ! The Lancer was such a beast, it caused the driver to spin out while attempting to shake it off. We also found out not too long ago that Mitsubishi Motors and digital artists are churning out concepts for future vehicles, like the new Mitsubishi Mirage built off the Nissan Juke and now the new Lancer Crossover concept art.
This beautiful piece comes from from Automotive Designer and Digital Artist, Tigran Lalayan. Notice anything similar? Right off the bat, it's clear that Lalayan took some styling cues from the Mitsubishi e-Evolution concept shown off at the 2017 Tokyo Motor Show . The color is different for a more aggressive tone, and with high performance in mind, the color definitely speaks volumes. Drawn up with the same rugged stance but given its own funky flavor, the Lancer crossover concept from Lalayan isn't half bad.
With Mitsubishi Motors going electric with hybrid SUVs and building other alternative fuel vehicles, Lalayan also captured this with the design of the front fascia, deleting the standard grille and accentuating the face with a dynamic LED shield. If this is the new face for Mitsubishi Motors, we're sold, because this concept art looks killer. The design also shows off long aesthetic lines, wheel flares, large wheels with a large wheelbase, and the swept-back roof of a coupe. That seems to be the style Mitsubishi Motors is going for these days, as illustrated with the Mitsubishi Eclipse Cross .
We're curious about the cargo capacity – even with a hatchback trunk, it looks a little limited in what some would call an oversized large sedan. A high-performance crossover would be interesting to see, but let's not forget what crossovers and SUVs are known for – passenger and cargo capacity. But alas, automotive writers on the net seem to have taken a liking to the new look, calling it an improvement on the current e-Evolution design. With electric motors and high-capacity lithium-ion batteries thrown into the mix with Mitsubishi Motors traction control systems, all-wheel control (AWC) and Super-AWC, add this to the automaker's alliance with Renault-Nissan and there actually is a possibility for Mitsubishi to pull off this Lancer Crossover.
We're not sure if Mitsubishi Motors is planning to return to their rally days, and even if so, we don't see them doing so with a crossover. If the Lancer Crossover does ultimately take over the evolution nameplate and becomes the poster child for the electric and autonomous e-Evolution concept, we don't mind. It would be nice to see another vehicle pop up in the Mitsubishi Motors lineup.
What do you think? High performance crossover or overgrown coupe? Let us know on Miami Lakes Mitsubishi social media .
Photo Source/Copyright: TopSpeed.com
Previous Post What If the New Mitsubishi Lancer Had EVO DNA? Next Post Beat the Traffic With a Hybrid