Alliance 2022 Six-Year Plan Already on the Move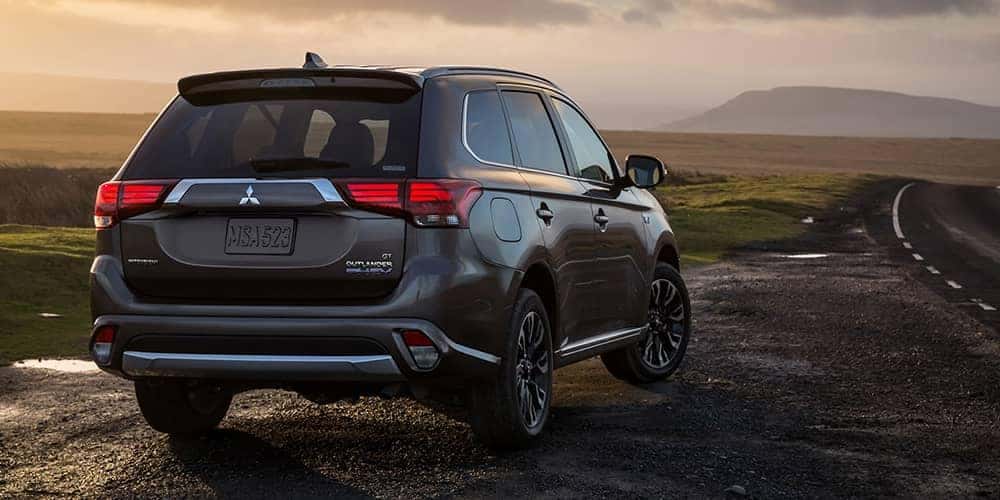 The Renault-Nissan-Mitsubishi Alliance has been gaining traction as of late, and with their six-year plan, Alliance 2022, the alliance already has plenty going for them. Although Mitsubishi is focused on crossovers and SUVs at the moment, their Outlander PHEV, the plug-in hybrid crossover is one of their most popular vehicles, and is helping to cement a foothold for the alliance as the upswing of hybrid and alternative fuel vehicles gains momentum. Current sales in Europe, and sales projections are showing signs that this is the time to hit the auto market hard and capitalize on hybrids, plug-in hybrids, and electric vehicles (EVs).
Lighting Up Europe
Sales in Europe have been going well for Renault-Nissan-Mitsubishi, with a total unit sales increase of 5.1-percent, putting the alliance at a grand total of 5,538,530 vehicles in the first-half of the year that's a new record! In addition, there's a growing demand in Europe for all vehicles currently being produced by the alliance. There has been a surge in demand for crossovers, sports utility vehicles, and pickup trucks, as well as zero-emission EVs, and plug-in hybrid electric vehicle (PHEV) models overseas, and the Outlander PHEV may have helped keep the general public satiated until now.
Every automaker has to pull their weight in the alliance, and it shows. Nissan sold over 47,000 units of their Nissan Leaf electric car during the first-half of the year, and Renault made up 21.9-percent of all the electric vehicles sold in Europe with the Renault Zoe and Kangoo Z.E. all-electric vehicles. As mentioned, making up the PHEV segment is Mitsubishi Motors, leading the market with the Outlander PHEV. Man, Mitsubishi Motors isn't fooling around, first the Eclipse Cross and now dominating European sales with their plug-in hybrid.
Alliance 2022
As we can see from current sales, the Renault-Nissan-Mitsubishi Alliance is just getting started. Going into the second-half of 2018, sales can only go up from here, and the projected sales most likely gave stockholders at the annual shareholders meeting for Nissan and Mitsubishi plenty to chew on. We're currently waiting to see how the new Mitsubishi Mirage , supposedly being built on the Nissan Juke, will play out, and we know the alliance as a whole is looking into improve and advance their own plug-in hybrid technologies with the Outlander PHEV.
The Alliance 2022 plan is a six-year mid-term plan for Renault-Nissan-Mitsubishi with a pretty large goal in mind. By 2022, sale projections land somewhere over 14 million units sold in a year. Talk about chili cheddar for their efforts, that's a large number to hit, and most of its success will rely on the cross-brand platform talk of sharing platforms and powertrains, electrification, connectivity, and autonomous drive technologies so that either automaker in the alliance can make use of and easily implement them into their own vehicles. We're also waiting on more news from the alliance about autonomous vehicles, but there hasn't been a whole lot since they sought out partnership with Robotaxis .
"Our member companies continue to lift unit sales in multiple markets, reflecting our brands' competitive and attractive offerings. This strong sales performance in the first half of 2018 shows we are on track with the forecast we set in our Alliance 2022 mid-term plan." – Carlos Ghosn, chairman and chief executive officer of Renault-Nissan-Mitsubishi.
* Sounds great, Ghosn. Now let's see it happen and show not only Europe, but the world what plug-in hybrid and electric vehicles can do. Join the conversation on Miami Lakes Mitsubishi social media . *
* Photo Source/Copyright: MitsubishiCars.com *
Previous Post Mitsubishi Outlander – Then and Now Next Post What If the New Mitsubishi Lancer Had EVO DNA?