Nissan-Renault-Mitsubishi Alliance Seeks Partnership for Robotaxis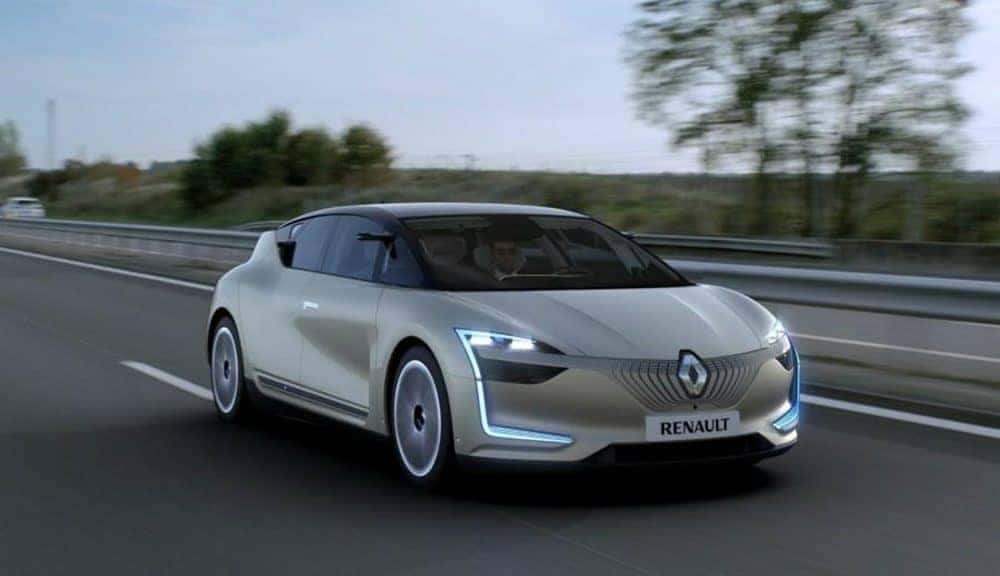 The Nissan-Renault-Mitsubishi Alliance recently unveiled plans to seek out and talk "partnership" with Robotaxi companies in the coming months. If unfamiliar with the term "Robotaxi," think of it like an autonomous, self-driving taxi or Uber, that may also have some artificial intelligence integrated into the console for human-to-robot interaction. Maybe interacting with these "Robotaxis" will be as simple as telling the vehicle where to go, or maybe as advanced and new age as the virtual assistant in the Mitsubishi Connect concept movie (seen below).
It shouldn't come as any surprise. Since Mitsubishi and Nissan-Renault signed off on their partnership, Mitsubishi has looked into Nissan-Renault resources for global expansion . Not only that, but the Nissan-Renault Mitsubishi Alliance as a whole has plans to hit the hybrid and electric vehicle market hard with a total of 500,000 plug-in electric hybrid vehicles (PHEVs) in the making. In addition to this, the alliance plans to develop fifteen models with autonomous features by 2022, including a fully autonomous self-driving vehicle.
This brings up a question. Will these self-driving vehicles be able to deliver all of the exciting prospects Mitsubishi debuted at the 2017 Tokyo Motor Show with their Mitsubishi e-Evolution or the Mitsubishi Electric Emirai 4? Will these autonomous vehicles be as advanced as to support artificial intelligence by Mitsubishi or other automakers in the industry? Several companies are already working on self-driving vehicles, such as Google, Uber, Apple, Chevrolet, and others. Chevrolet/GM even has claims to already be the first automaker to produce a driverless car with all the success of the self-driving Chevrolet Bolt EV.
Where does this leave the Nissan-Renault-Mitsubishi Alliance? Prospective partnerships. The Alliance may have some catching up to do, but combined, the three companies spent a total of $8.3 billion on research and development last year. All of that money and research undoubtedly went into autonomous self-driving vehicle technology but also their plans for hybrid and PHEV models, eleven of which are already under the Mitsubishi name. With Nissan-Renault backing, Mitsubishi already has plans to make more Mitsubishi hybrid SUVs similar to the 2018 Mitsubishi Outlander PHEV that finally made it to America last year.
Other automakers have been known to already start making headway into the Robotaxi business. Volvo and Daimler have teamed up with Uber and their self-driving technology. The Volkswagen Group and Hyundai Motor started Aurora to develop electric ride-hailing vehicles as well.
The Nissan-Renault Mitsubishi Alliance isn't too far behind, having already reached agreements to share the research and development burden of developing autonomous cabs and taxis. In fact, Nissan in conjunction with mobile-games editor DeNA will be testing vehicles in Yokohama next year. Renault has teamed up with the French transportation-services provider Transdev to develop new self-driving autonomous vehicle fleets. In addition, the alliance recently signed a deal with Microsoft to develop a back-end cloud technology service that sounds a whole lot like the AI cloud depicted for Mitsubishi Connect. Now that would definitely be something.
Still, even with all this talk and money being spent on research, there's still a huge problem. Investors around the world want to know how automotive companies developing driverless technology will persuade customers to give up control, and literally the wheel, to a faceless, voiceless automaton. That's a pretty large question to answer. Ask anyone, and you'll get a clear idea of their stance on autonomous vehicles.
The first way to approach this would be selling an autonomous self-driving vehicle as practical. How many of us would like to get a little extra shut-eye during our morning commute? How many of us are ever-so busy and may wish to work while on the road? Who doesn't get a little mesmerized by the road during a long drive but can't afford the time or money to spend a night in a random motel? All of those scenarios can sell a self-driving vehicle.
Besides, take a look at the video below. This was a movie concept showing off the possibilities of self-driving vehicles with artificial intelligence, starring an unnamed vehicle by Mitsubishi Motors and a tiny dashboard virtual assistant. If Robotaxis are anything like this, well, sign us up!
* How about you? Ready to give up the wheel? Let us know on the Miami Lakes Automall Facebook page . *
* Photo Source/Copyright: AutoNews.com *
Previous Post Reducing Your Carbon Footprint in 2018 Next Post 2018 Mitsubishi Outlander vs 2018 Outlander Sport