Reducing Your Carbon Footprint in 2018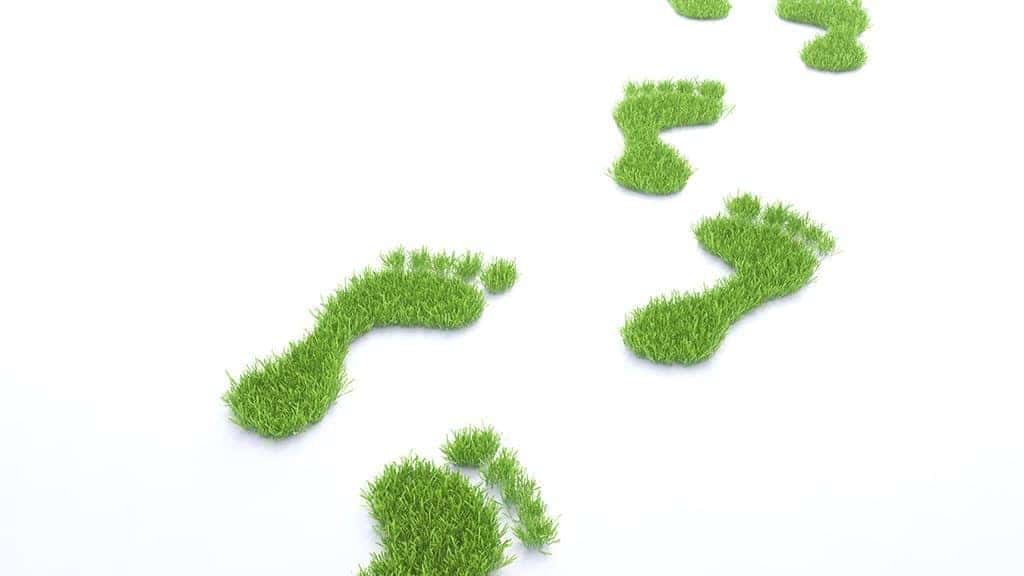 Some people's New Year's resolution isn't about losing weight or exercising more, but about reducing their carbon footprint, and when it comes to transportation, there are many ways to make that resolution happen. The idea of reducing one's carbon footprint has become more popular in the last few years, and with the introduction of alternative fuel vehicles like the Kia Niro PHEV and Mitsubishi Outlander PHEV it's definitely something that can be achieved.
Cars and Emissions
The easiest way for one to reduce their carbon footprint when it comes to driving a vehicle is buying or leasing a vehicle that is more fuel efficient than their previous vehicle. Sure, swapping out a gas guzzler for a vehicle that has a larger average fuel economy will reduce one's carbon footprint, but to significantly reduce one's carbon footprint, one should opt for a vehicle that emits less tailpipe emissions. A vehicle powered by alternative fuel, like an EV or PHEV will do the trick.
Take the 2018 Mitsubishi Outlander PHEV for example. It has an affordable starting MSRP of $34,595 and thanks to its fuel economy, the average driver can expect to save about $480 in savings every year on gas. Also the Outlander PHEV is eligible for up to a $5,836 federal tax credit, and that means taxpayers who owe taxes the year they purchased the vehicle will be credited with $5,836*
Don't just take our word for it though. Look at websites like FuelEconomy.gov. They don't have the 2018 Mitsubishi Outlander PHEV up yet, so we compared two of our vehicles to another brand out there.
For alternative fuel comparison, we chose the 2018 Kia Niro PHEV and the 2018 Ford Fusion PHEV. Not all PHEVs are built the same. The 2018 Kia Niro PHEV has a combined city/highway average of 105 MPGe and the average driver saves an average of $3,250 in fuel costs in five years, and the Niro PHEV can travel 26 miles on electricity alone. The 2018 Ford Fusion PHEV has a combined city/highway average of 97 MPGe, and in comparison to the average vehicle, the average driver saves roughly $2,750 in five years in fuel costs a year, and travels 21 miles on electricity.
Take a look at the environmental aspects and emissions between the two as well. According to Fueleconomy.gov, on average, the Kia Niro PHEV uses 3.4 barrels of gasoline a year and emits 90 grams of CO2 per mile. The Ford Fusion PHEV uses an average of 4.2 barrels of gasoline a year and emits 112 grams of CO2 per mile. To give the reader a better idea of this, we also compared these two to another Kia model, the 2018 Kia Sedona. This minivan uses 16.5 barrels of gasoline a year (nearly 700 gallons) and emits 443 grams of CO2 per mile. The difference is staggering.
Public Transportation and Doing Your Part
If not looking to buy or lease a new car, no problem. You can still do your part. Is it absolutely necessary to drive to your destination every day? If not, check out the options for public transportation instead of driving everywhere every day. There's shuttle buses, taxis, and ride hail services that will cost a lot less to use than a week's worth of gasoline.
There's also the environment to think about. If not one to recycle, it's time to change that. Not everything belongs in the garbage, and most communities make it simple to recycle with a type of bags purchased from the local grocery store or bins separated for trash and recyclables. It's not difficult.
* What are some other ways you can reduce your carbon footprint? No one has to go all "No Impact Man"; a little goes a long way. Share your ideas with us on the Miami Lakes Automall Facebook page . *
* Photo Source/Copyright: Shutterstock.com/Mopic *
* *That's $5,836 you have to pay in taxes. *
Previous Post 2017 Wrap Up of Brands and Models at Miami Lakes Automall Next Post Nissan-Renault-Mitsubishi Alliance Seeks Partnership for Robotaxis