Mitsubishi Electric Steps Up Their Self-Driving Vehicle Game with the xAUTO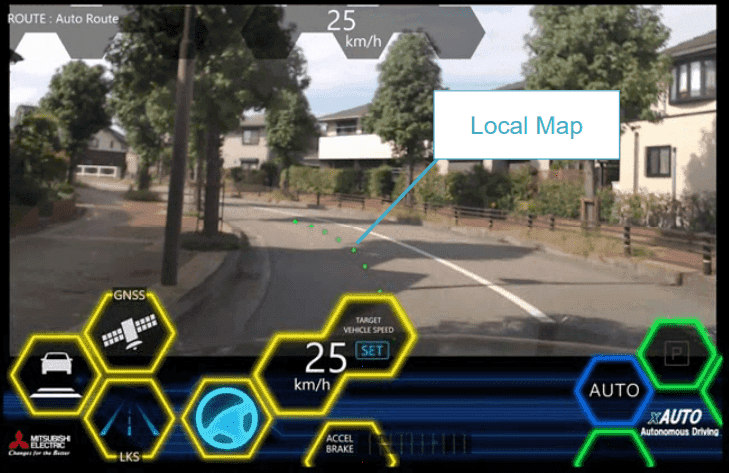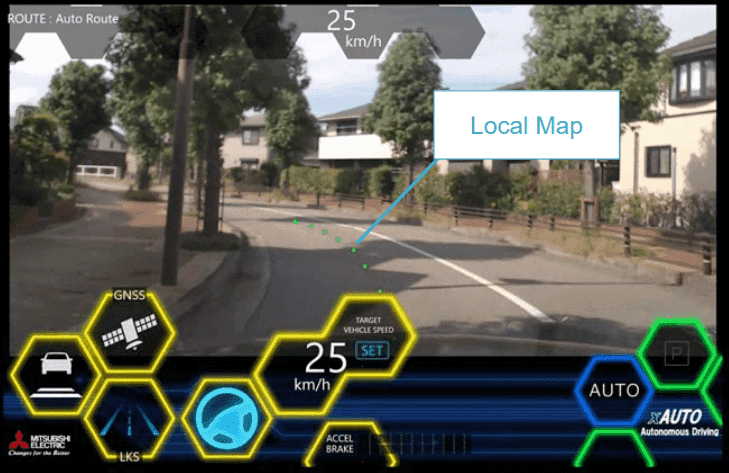 Mitsubishi Motors and Mitsubishi Electric are travelling together for the 2019 Tokyo Motor Show. Only happening every other year, the 46th Tokyo Motor Show this year takes place between October 24 and November 4. The parent company, Mitsubishi Motors Corp (MMC) recently partnered with MaaS Global Oy, and a good part of the exhibits between Mitsubishi Motors and Mitsubishi Electric will be demonstrating how this partnership will evolve in the future. During this time, Mitsubishi Electric will also be showcasing new hybrid and electric vehicle technology, along with two of their self-driving vehicle concepts. The first is a self-driving vehicle concept we've seen before, the Mitsubishi Electric Emirai, now in its new form, EMIRAI S. The second self-driving vehicle they're bringing to the stage is the xAUTO, an autonomous vehicle with a lot going for it.
Featured in the xAUTO
At the 2019 Tokyo Motor Show, Mitsubishi Electric will be focusing on three main features of the xAUTO: (1) its ability to travel on roads where no digital maps are available, (2) capability to self-park indoors (parking garage) and outdoors, and (3) formulate digital maps of the vehicle's surroundings in real-time without delay. All of this is thanks to the ever-improving self-driving technology designed by Mitsubishi Electric. Their most well-known system is their Mobile Mapping System (MMS), which makes all of this possible.
The xAUTO doesn't require the latest and most high-definition maps available on one's mobile device to navigate its way around the world. That's because of a large difference between the xAUTO and most modern self-driving vehicles. Most autonomous vehicles operate via a LiDar, or Light Detection and Ranging system, that measures the distance between an object and the vehicle with a pulsed laser. MMS comes equipped with sensor-fusion technologies implemented with peripheral sensors, millimeter-wave radar and cameras. In conjunction with this, MMS also has infrastructure-assisted technologies incorporating Centimeter Level Augmentation Service (CLAS) signals from the Quasi Zenith Satellite System and high-definition three-dimensional maps come together to build highly-detailed maps of one's surroundings. Through analysis of this centimeter-level vehicle trajectory data, fused with a fusion algorithm with CLAS-based positioning data and other vehicle data, the MMS system is able to create a high-definition local map for use in areas where a map may not be available, such as residential areas, private roads, farm roads, etc.
Mitsubishi Electric has developed an Automated Valet Parking System for the xAUTO, and it has some nifty features of its own. Aside from working as a personal valet in a parking garage, able to calculate the best driving route to a specified parking space , but outdoor parking is even better. Ever forget where you parked your car? Assuming we won't be able to summon the xAUTO – and why wouldn't we if it can park itself? Unless, of course, the tech actually just helps us find parking, which is also helpful – the system uses CLAS-based positioning and cameras to detect surrounding landmarks . The Mitsubishi Electric website is made for indoors, but we say it'll help either way.
A common problem LiDaR systems will run into is the delay between when and what the laser hits and how long that data is received and analyzed by the onboard computer. Now, we could say it's instantaneous, after all, computers work faster than humans. However, let's add a vehicle in motion to the mix. Suddenly, any kind of delay is a problem and can cause a car crash. Mitsubishi Electric developed a "sensor-fusion technology" for the xAUTO that is able to integrate information from various sensors by adjusting the data-output time from each. This helps the system more accurately detect the vehicle's surroundings while also monitoring the vehicle's speed.
Going forward, Mitsubishi Electric expects to realize fully autonomous driving in controlled areas with Autonomous Driving Level 4 technology in the coming years. This will most likely come from another branch of Mitsubishi – Maisart. It's an acronym that stands for M itsubishi Electric's AI creates the S tate-of-the- AR T in t echnology. They will be developing proprietary traffic-control technologies to be implemented in the xAUTO to allow the use of the self-driving vehicle in more populated areas. It has already been tested on roads near Tokyo's waterfront and in the city of Tsukuba, located north of Tokyo.
It's all happening at the 2019 Tokyo Motor Show, and automakers from all over the globe will be intending. What could they have in store for a motor show that comes around once every two years? More information will be spilling out over the next week, so be sure to check back with us on Miami Lakes Mitsubishi social media .
Photo Source/Copyright: mitsubishielectric.com
Previous Post Mitsubishi Motors Small Batch Joins the Community Next Post The MI-TECH Has Entered the Building