Renault-Nissan-Mitsubishi Alliance Contract with China Mobility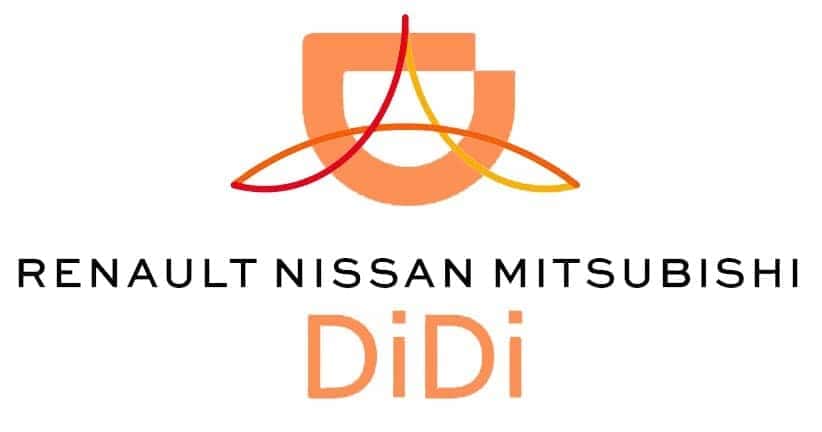 Good news, everyone! Well, maybe. It seems the Renault-Nissan-Mitsubishi Alliance may have snagged the first deal with a mobility company through their "Alliance Ventures" funding campaign. Set to spend $1 billion to support open innovation, start-ups, and entrepreneurs in technology, the alliance started off the campaign by setting aside $200 million for the first year's budget. Much of the collaborators interest lie within self-driving autonomous vehicle technology, like robotaxis , and alternative fuel technology. The new collaboration between the Renault-Nissan-Mitsubishi Alliance and the Didi Auto Alliance (China based) will be looking at electric-vehicle car sharing.
Two Alliances Meet
We already knew the Renault-Nissan-Mitsubishi Alliance (Man they need an acronym) was already going into the electric vehicle market with gusto, and now it seems that making their own hybrid SUVs and vehicles isn't the only item on the menu. Working with other companies via the Alliance Ventures funding campaign was already obvious, but we didn't know how global the campaign was set to go until now. April 2018 dons the first announcement that the Renault-Nissan-Mitsubishi alliance will be collaborating with Didi Auto Alliance to pursue new smart mobility solutions in China.
The Didi Auto Alliance is an intelligent ride-sharing alliance that was initiated by Didi, a Chinese ride-sharing, artificial intelligence, and autonomous technology conglomerate. Think "Uber" here in the states. Didi Auto Alliance aims to unite all its members to transform the business model of the automotive industry and become the largest full-capacity vehicle operator platform in the world. What a strong partner to match up with for the Renault-Nissan-Mitsubishi Alliance.
The Renault-Nissan-Mitsubishi alliance has a vision of clean, safe mobility for all and believes China is a key market for this. After all, China recently opened a solar highway (a road that collects solar energy and converts it into electricity), so they're clearly headed in the right direction. Going forward, the Renault-Nissan-Mitsubishi alliance plans to work closely with leading players in the market like Didi to shape the future of smart mobility in China. As part of the partnership, Didi will be providing services like auto leasing and sales, auto finance, auto service, fleet operation, and car-sharing solutions to its new partners.
Revving Up Future Plans
By 2020, the Renault-Nissan-Mitsubishi Alliance plans to launch twelve pure electric models on a global basis by using common EV platforms and components. In conjunction, the alliance also has plans to launch 40 vehicles with autonomous drive technology globally along with the development robo-vehicle ride-hailing services being funded. We already think alternative fuel vehicles like the Mitsubishi Outlander PHEV is great for Mitsubishi Motors and hybrid vehicles . We also know how much Mitsubishi Motors is doing to bring future technologies to the auto industry .
Mitsubishi Motors is doing plenty of other wonders around the world when not working through the Renault-Nissan-Mitsubishi Alliance. For instance, the automaker recently partnered up with Hitachi Europe and natural-gas distributor ENGIE to create renewable energy . You can read all about it in that article, and, spoiler alert – they succeeded. In a nutshell, ENGIE headquarters has an office building powered primarily by solar panels, Hitachi installed a bi-directional charger into the building's electrical grid, and that charger then discharges the extra electrical energy into a Mitsubishi Outlander plug-in hybrid. The Outlander PHEV is charged up and then acts as a portable energy storage unit that can then discharge electrical energy back into the building come nightfall. Neat, right?
Other factions of Mitsubishi, like Mitsubishi Electric, the name behind the Mitsubishi Emirai that debuted at the 2017 Tokyo Motor Show , are doing some interesting things. This is the same company that has also been playing a hand in creating smart devices and artificial intelligence for consumer products. One of the most recent is an interconnected smart platform that can borrow and utilize services from other smart devices without the use of internet connectivity or Wi-Fi. Think Amazon's Alexa or Google Home. Because these smart devices tend to have their own wireless connection for Bluetooth matching, the Mitsubishi Electric platform can also connect to these devices and then use their same services, even if in another part of the home. Just read about it in the link above.
* The Renault-Nissan-Mitsubishi Alliance is sure making headway quickly. Interested in what comes next? Stay in touch with us on Miami Lakes Mitsubishi social media . *
* Photo Source/Copyright: Alliance-2022.com and Twitter *
Previous Post The Science Behind Distracted Driving Next Post Mitsubishi Motors is Turning the Lancer Into a Crossover