Mitsubishi Electric Builds an Interconnected Smart Platform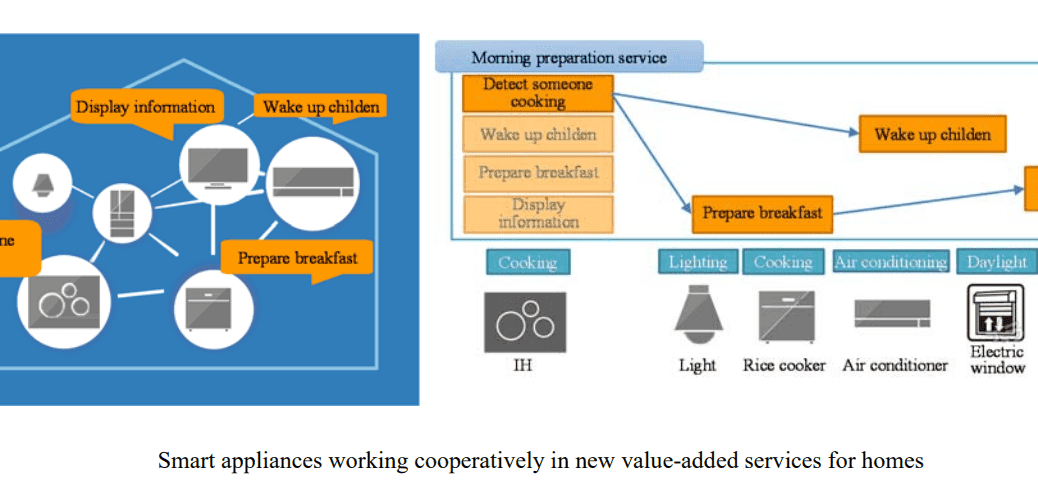 Mitsubishi Motors is really turning heads these days. Joining Nissan-Renault in the Nissan-Renault-Mitsubishi Alliance was probably the step up they needed, because ever since something new is coming from Mitsubishi that will surely make a statement. The first surprise was the all in-house 2018 Mitsubishi Eclipse Cross , the return of their Eclipse nameplate on a crossover. Over the last year, they've been working with the alliance to match the objectives of other automakers. Alternative fuel, self-driving cars, interconnected lifestyles – Mitsubishi Motors is getting in all of it. Next up, a platform that allows smart appliances to talk to each other!
The Venture and Technology
In mid-January 2018, the Nissan-Renault-Mitsubishi Alliance announced a new funding campaign called "Alliance Ventures". Set to invest $1 billion in order to support open innovation, start-ups, and entrepreneurs in technology, their focus is on autonomous systems, electric vehicles (EVs), connectivity, and artificial intelligence. $200 billion was allocated for the first year's budget, and we can see some of that money going into partnerships they're seeking to build a fleet of Robotaxis .
That's just beginning of the Alliance Ventures campaign though. With a focus on electric vehicles, the Nissan-Renault-Mitsubishi Alliance is hitting the EV market hard, set to introduce twelve new all-electric vehicles by 2022. This objective matches up with the future lineup of hybrid SUVs by Mitsubishi Motors , with the first of many being as affordable as less than $10,000.
We also know Mitsubishi is advancing quickly with their technology now that they have resources from Nissan-Renault to put to use. Mitsubishi has already debuted some of their autonomous technology, but artificial intelligence by Mitsubishi is just starting to flourish. Now, they're taking the AI technology and applying it to smart devices.
Interconnectivity Across Platforms and Devices
We think back to the multi-year contract Mitsubishi Electric made with Immersion Corp to develop high-quality touch feedback technology designed to enhance the in-vehicle experience with their interfaces and applications. Combining that with what we know now, it's not all that surprising, but still surprising nonetheless, that the Mitsubishi Electric Corporation recently announced that it has developed an autonomous platform that "enables networked smart appliances to use their sensors and functionalities to cooperate in new home services without the need for cloud computing or internet connection."
Let that sink in, because that is undoubtedly the coolest news of 2018 thus far. We're thinking smart devices like Amazon Alexa or Google Home being able to talk to one another, or maybe even our smartphones. Now, of course, that also sounds a little chilling … how much longer until they start plotting against us right? But this isn't a dystopian sci-fi film, this is real life, so let's not start building Terminators and looking for rabbit holes just yet.
The platform being developed will basically be a conglomerate, or a group of "different things or parts that are put or grouped together to form a whole but remain distinct entities." By integrating the diverse functionalities of individual, separate appliances, the new platform is expected to be able to perform a variety of services by cooperating with each smart appliance it's connected to.
By incorporating technology that enables appliances to collaborate with each other without a cloud or internet connection, that would allow this unnamed platform to be able to implement the services of individual appliances without the user needing to utilize or operate each device as a standalone program. The platform will in a sense be the home base for all devices to connect to, and through that, like the Amazon Alexa, users can install and control new smart home appliances to the network. Following that, connecting one's home to their car is only a step away.
Such technology isn't exactly unheard of, anyways. Many companies have been developing such technology for years, and today, many automotive companies are taking it a step further with artificial intelligence (AI). Kia Motors is also working on their own brand of AI technology that can connect oneself to their house and car simultaneously. That's just one more brand working on bringing artificial intelligence into the auto industry .
In five years, the Hyundai Motor Group claims all of their cars will feature connectivity to one's home as well as their phone. By 2020, Mitsubishi Electric is aiming to develop and produce their platform for commercial use. Give it a single decade, and we're looking at an interconnected network of home appliances and smart functions that make up an entirely new environment.
* Okay, we lied. Build a Terminator. Things are going to get crazy out there. Let's share blueprints on the Miami Lakes Automall Facebook page . Or you know, just talk about normal carbon-based lifeform stuff, in case _ they're _ listening. *
* Photo Source/Copyright: MitsubishiElectric.com *
Previous Post Mitsubishi Outlander PHEV Saves Money and Reduces Tailpipe Emissions Next Post Highlights of the 2018 Mitsubishi Mirage and 2018 Mitsubishi Mirage G4