Kia Offering Artificial Intelligence in 2019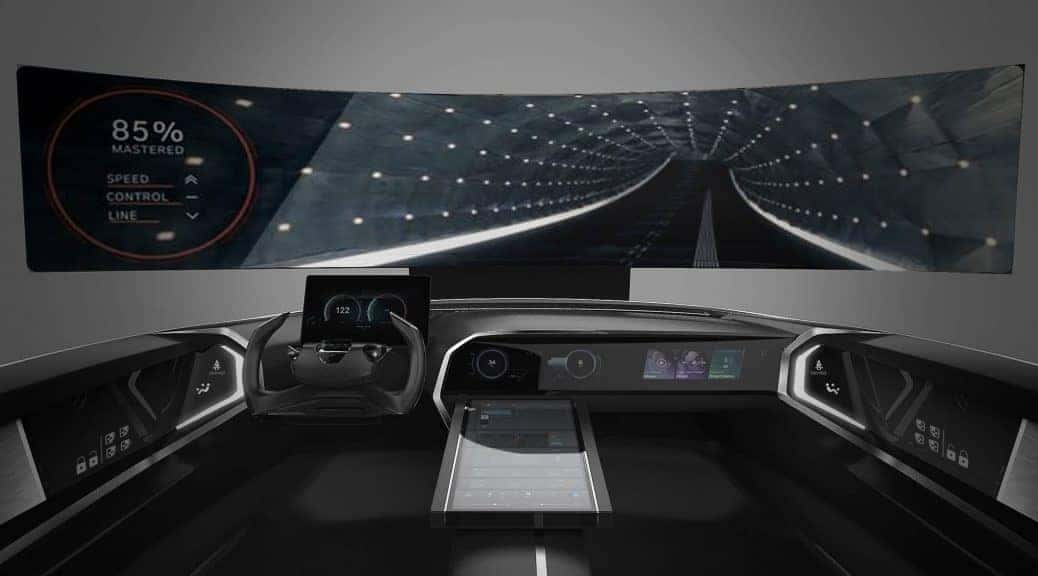 ---
Kia has been introducing some futuristic concepts lately. Namely, the Kia Telluride concept . Take a look at the interior. It definitely has a sci-fi look and feel to it. Like Mitsubishi, Kia has also been working on its own AI technology, and we could see vehicles with AI assistants as soon as 2019 if Kia Motors has anything to _ say _ about it.
We posted this video a few times on the Miami Lakes Automall blog, but so that no one has to go looking through the archives, here's the concept movie Mitsubishi put out for its literal smart car with a virtual assistant.
*Kakao Contract *
Back in August, word was that Kia and Hyundai, being that the two are a part of the Hyundai Motor Group, struck a deal with a company called Kakao. If the name doesn't sound familiar, don't worry, we'll recap. Back when the contract between Kakao, Kia, and Hyundai was signed, we talked a little about the business. Kakao, most well-known for its messaging app, Kakao Talk," is a business built around communication, media and content, entertainment, and transportation. Constantly improving their product lineup with state-of-the-art technology, they're currently working on AI technology that will be integrated in select cars by Hyundai and Kia.
In 2017, they already had some of this technology developed. Known as Kakao I, it was a combination of speech and image recognition, text-to-speech, natural language processing, and chatbots. Moreover, Kia, Kakao, and Hyundai were working on a hands-free feature that lets drivers search for information, such as restaurants, service stations, etc, much like the Google Assistant, Alexa, or the little AI bot in the video above. Fast forward to today, and we have a bit of a reveal.
Kia and Hyundai Introducing AI into the Auto Industry
For those that don't know, "AI" or "A.I." is an acronym for "artificial intelligence". Now that we're on the same page, let's get down to business. AI isn't anything new. Since the _ Terminator _ movies came about, people have been thinking of computers that are smarter than humans and shouting "SkyNet is online!" every time some fancy computer tech goes live.
One could even call self-driving autonomous cars a kind of AI that is being developed for production (soon) today. Now, Kia Motors and Hyundai have announced another contract they have. This one is with SoundHound, and is aimed at creating an Intelligent Personal Agent that can make suggestions and offer remote control of both your car and your home. So far nothing new. Based on their Hound gadget, which is basically an Alexa clone, SoundHound is taking their voice assistant a step further.
Unlike other assistants that can only respond to one command at a time, the SoundHound "personal agent" will support "multiple-command recognition." This means, let's say it has a mobile app for connectivity. While walking out the door, one could open the app and say "Set the alarm and start the car," and the voice assistant will turn on your home alarm and get the car revving before you open the door – in theory.
Turns out this technology is well underway too. During the 2018 Consumer Electronics Show, Hyundai unveiled the Intelligent Personal Agent and said they'll be testing the Agent while riding in one of their hydrogen fuel cell cars , already headed for South Korean roads. If all goes well, then this intelligent AI is said to surpass Amazon Alexa and Google Assistant, and will virtually turn one's automobile into a smart home hub.
2019 is a little ways off. 2018 just started, but with news like this so soon into the New Year, the auto industry is going to shape up nicely by the time 2020 rolls around. Give it five more years, and the Hyundai Motor Group claims all of their cars will feature connectivity to one's home as well as their phone. Crazy how quickly technologically progresses isn't it? In less than three decades, we're going from alternative fuel vehicles, like the Kia Optima Hybrid, to hydrogen fuel cell vehicles with artificial intelligence.
* What will they think of next? Let us know your thoughts on Miami Lakes Automall social media . *
* Photo Source/Copyright: AutoBlog.com *
Previous Post Saving Money in 2018 with Miami Lakes Automall Next Post 2019 Kia Forte Debuts at 2018 Detroit Auto Show