Kia Motors Getting Voice-Recognition Technology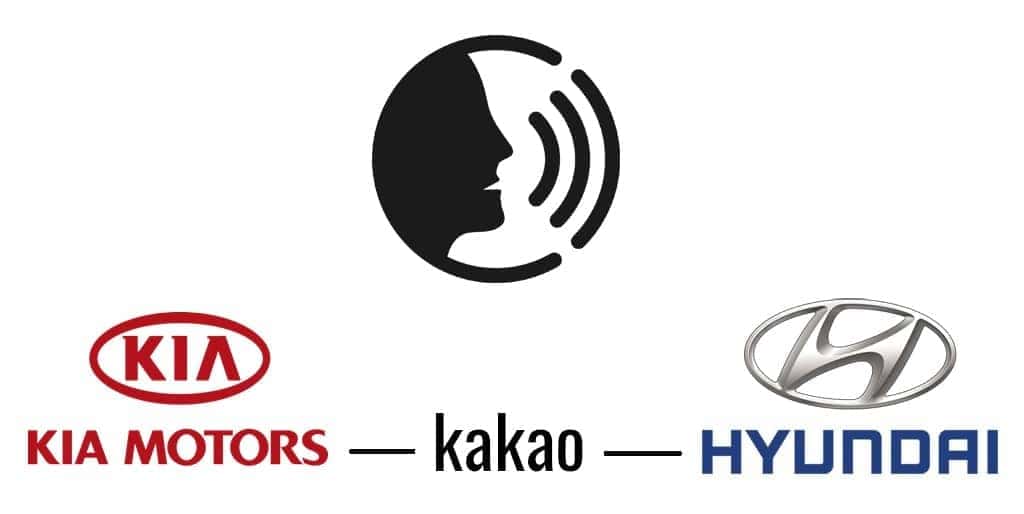 Kia Motors and the Hyundai Motor Group are going to be bringing some pretty interesting vehicles and technology to the road in the coming years. In 2020, Kia Motors will get its very own hydrogen fuel cell vehicle , and soon enough, Kia vehicles will also have artificial intelligence (A.I.) technology, too. Partnered with Kakao, a well-known technology firm in Korea, the Hyundai Motor Group (which includes Kia Motors) and Kakao are working together to bring A.I. tech to cars.
Kakao, best known for its messaging app "Kakao Talk", is a business built around communication, media and content, entertainment, transportation, and really anything that makes one's lifestyle a little better and a little easier. These days, many auto brands are hooking up with outside sources to improve their lineup with state-of-the-art technology. Lately, it would seem Mitsubishi Motors and Kia Motors are racing to see who will bring out A.I. self-driving vehicles first, with the technology in the Mitsubishi Eclipse Cross already pushing the envelope.
Kakao I, Kakao's A.I. technology will be integrated in select cars by Hyundai and Kia this September, starting with the initial goal of offering in-car voice recognition technology. At this time, Kakao I offers speech and image recognition, text-to-speech, natural language processing, and chatbots. Hyundai Motor Group and Kakao are working to further develop the technology to also offer a service called "One Shot," a hands-free feature that lets drivers search for information, such as restaurants, service stations, and more by simply asking their vehicle, much like the Google Assistant or Google Maps.
Furthermore, Kakao started working on developing self-driving car technology a year ago. Although Hyundai and Kia are not part of that endeavor, this new deal between the three companies may spark further implementation. Hyundai has already received a license for self-driving cars in Korea and has plans to launch self-driving technology later this year.
These days, vehicles with A.I. that we can talk to is becoming the next big thing. We already have Siri, Google Allo, and Amazon Alexa to do simple things using our smartphones. Integrating that same technology into our cars is the next step, and after that who knows? We're still waiting on flying cars.
* What do you think about putting A.I. and speech-recognition into vehicles? Think of the security measures that could be put in place to combat auto theft, or the drop in car accidents caused by drivers using their phone to search via simply asking aloud. Let us know your thoughts on social media . *
* Photo Source/Copyright: Kia, Hyundai, Kakao, Shutterstock; Kilroy79 *
Previous Post Why 5 Kia Models Are Highest in Initial Quality in Their Class Next Post Kia and Hyundai Create Self-Driving Communication System