New Mitsubishi Eclipse Cross Debuts at Geneva Motor Show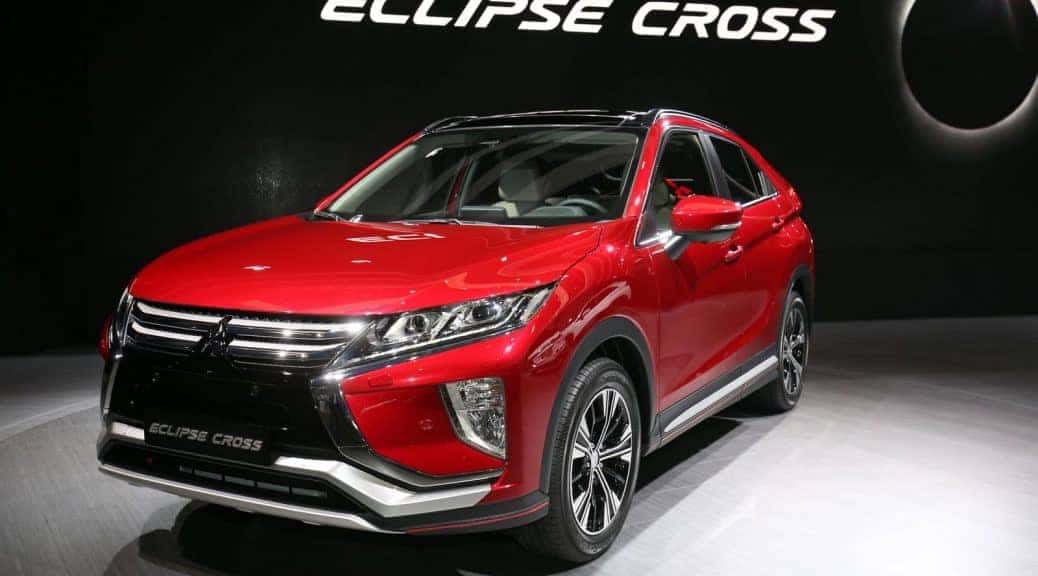 The 2017 Geneva International Motor Show started this week, and all kinds of new cars and car concepts are being shown off. One vehicle in particular got our attention a little ways back, and now that's it's here, we can't wait to check it out. It's time to find out all the buzz going on about the Mitsubishi Eclipse Cross.
You may remember we talked about the 2018 Mitsubishi Eclipse Cross a few weeks ago when there really wasn't a lot of information about it. What we, and the rest of the world knew, was Mitsubishi was resurrecting an old compact sports car that died off back in 2012. It didn't sound like a good idea, but with Mitsubishi Motors shifting its focus to SUVs and crossovers, it quickly became apparent they weren't just reviving the Eclipse, they were turning it into a crossover!
We also talked about Mitsubishi and Nissan's recent partnership that started last year. Although Nissan holds a large share of Mitsubishi stock, over 30 percent, the two companies are still competitors, and to capitalize on that, the 2018 Mitsubishi Eclipse Cross was completely built in-house, no input from Nissan needed. It's powered by a new 1.5-liter direct-injected turbocharged engine designed by Mitsubishi Motors, exclusive to the Cross, and is paired with Mitsubishi's Continuous Variable Transmission (CVT). It's nice to see Mitsubishi ditching some of its old past-times with 2.0 and 2.4-liter engines, but that's not all that's changed.
Say hello to a new, modern interior! About time right? Mitsubishi is finally implementing today's tech into the Eclipse Cross, complete with a heads-up display (HUD) and 8-inch infotainment screen with Google Android Auto and Apple CarPlay. With the infotainment screen and HUD, drivers can keep their eyes on the road a little easier, and with a touchpad implemented into the cabin just south of the gear shift knob, drivers can also navigate the screen in a comfortable position. It is a bit of a questionable touch though.
Another design choice that's got a some of the internet questioning "Why?" is the back-end of the 2018 Mitsubishi Eclipse Cross. Sure, the outside looks great and the crossover is truly set apart from its competitors in the class. However, the design choice in question is a second-lip in the rear. Almost like a spoiler, it houses a nice LED taillight setup, but it also splits the rear view glass in two. Whether or not that stays for the final model is left to be seen.
* Overall, Mitsubishi did a great job reviving the 2012 Mitsubishi Eclipse with the 2018 Mitsubishi Eclipse Cross. It's even said to be a rival to many competitors, such as the Ford Escape, the Jeep Renegade, and even the Nissan Juke. We'll see how it matches up once released. *
Photo Source/Copyright: CarScoops.com
Previous Post Mitsubishi's RISE and Nissan's Zone Body Construction Next Post Mitsubishi Fuso's Plans for a Fully Electric Commercial Truck