Mitsubishi's RISE and Nissan's Zone Body Construction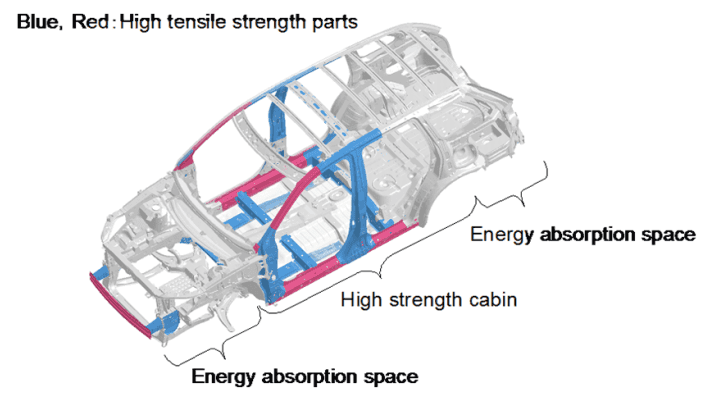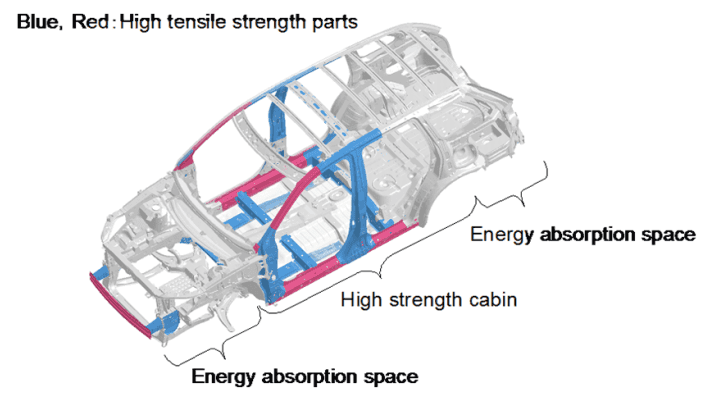 Safety is an important part of auto construction, and manufacturers are looking for more and more ways to make their vehicles safer. It's just another rat race in the grand scheme of sales, and with advanced technology on the rise, automobiles are getting more gadgets and tech as a standard. Even so, with automatic safety features, some automakers start safety from the ground up, or more so from the skeleton out. Ever heard of Mitsubishi's Reinforced Impact Safety Evolution?
Mitsubishi has been doing pretty well in terms of safety. If you haven't read our highlights of Mitsubishi safety features , be sure to get the lowdown. We'll be discussing one of them in particular today. We'd also like to point out the 2017 Mitsubishi Outlander earned a Top Safety Pick from the IIHS recently.
Now, have you ever heard of automobile configurations and designs that automakers develop? "MIVEC" is one of them, a variable valve timing (VVT) design by Mitsubishi Motors. In fact, several processes that increase the performance and safety of an automobile have been developed by Mitsubishi Motors . One of those goes by the acronym "RISE", the auto body construction developed by Mitsubishi for improved safety. Their new partner/competitor Nissan also has one of their own, "Zone Body Construction."
Reinforced Impact Safety Evolution
Reinforced Impact Safety Evolution, or "RISE" for short, was developed by Mitsubishi to enhance the protection of passengers in their vehicles. This is achieved by creating a sort of shell or barrier around the passengers. Think of a metal cocoon.
The front and rear of the vehicle, made with bumpers, already act as buffers during impact. They are also made with crumple zones, like most vehicles, and Mitsubishi capitalizes on this with the frame structure of RISE to absorb as much energy as possible in the event of a collision. In addition, the center pillar between the doors and the crossmember, a highly structured section that protects the engine and transmission, are reinforced with high tensile strength steel to minimize cabin deformation, maintain high cabin integrity, and protect passengers against side impact.
Together, these designs make up RISE, and can be found in all Mitsubishi vehicles.
Zone Body Construction
In addition to Mitsubishi's own safety measurements, we're excited to see if the merger between Mitsubishi and Nissan will also result in Mitsubishi adapting some of Nissan's safety tech. Developed by Nissan, Zone Body Construction is a variation of designing an automobile with safety in mind. In this version, the car isn't so much a shell but a Rube Goldberg machine. You know, those over-engineered contraptions where a bunch of little things cause a domino effect to result in something simple? Kind of the same concept here.
With the body of the car separated into two zones, there is a safety zone, where the occupants sit, and a crushable zone, made to absorb the impact energy of a crash. In the former, a multi-frame structure consists of several parts to help disperse the crash energy around the occupants, creating a safe "zone" around them. In the latter, front and rear doors are outfitted with guard bars, and crash zone sensors are placed behind the front bumpers to detect and initiate the collapse of crumple zones to reduce driver impact.
* Automakers like Mitsubishi Motors and Nissan are always designing new ways to reduce the chance of a collision and keep passengers safe. From enhanced auto body construction to automatic features, auto safety has come a long way. *
Photo Source/Copyright: mitsubishi-motors.com
Previous Post Vincentric Names 2017 Mitsubishi i-Miev Best Value EV In America Next Post New Mitsubishi Eclipse Cross Debuts at Geneva International Motor Show