Mitsubishi Motors' MIVEC, CVT and RISE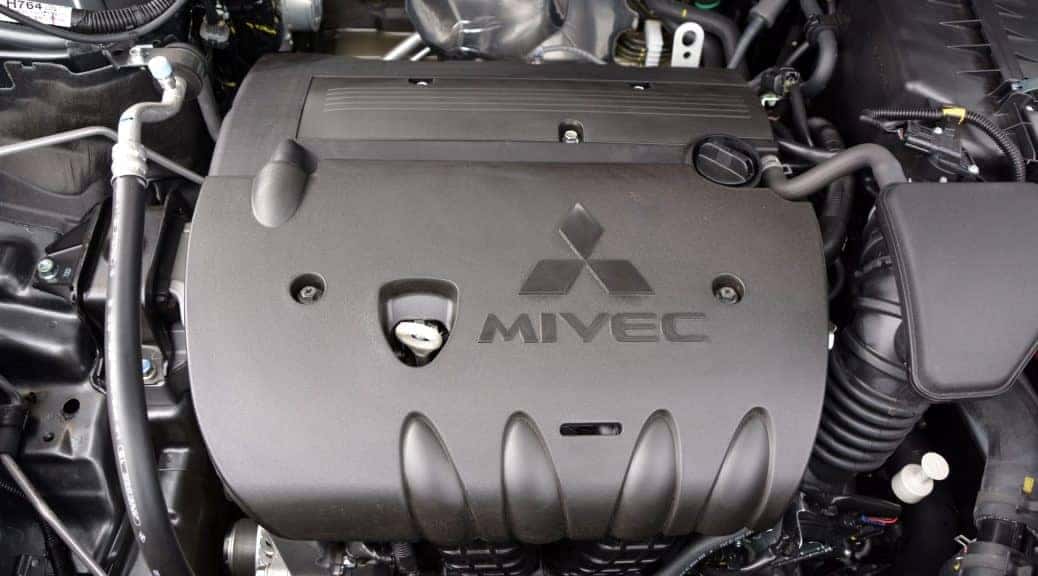 Internal combustion engines have come a long way. We have engines in all types of equipment and machinery, from the motors in an electric shaver to the motor under the hood of our car. There are many systems implanted into engines today to improve performance and some brands, like Mitsubishi Motors, have created their own special engine systems to better serve their customers.
CVT
Take CVT for instance, or "Continuously Variable Transmission," which is an available transmission on all Mitsubishi models (except for the i-Miev). CVT is a type of automatic transmission that changes seamlessly through the various gears without that chugging motion that old cars are known for. You know, where it feels like the front end of the car is suddenly being tugged on? Well, that usually happens when a vehicle needs to change gears at higher speeds.
When an engine has CVT integrated into it, the input shaft, or the mechanism that delivers power to the gearbox and the ability to switch gears automatically, maintains its rotational speed. To put it simply, the input shaft is a component within the engine that aids in switching gears; this component rotates at different speeds respective to the speed of the car; older vehicles would momentarily change speed while switching gears, whereas engines with CVT are able to maintain their speed and switch gears simultaneously.
MIVEC
A popular system being used in engines today is VVT, which stands for "Variable Valve Timing." It is a process that alters how often air is introduced to the engine. The frequency of air intake has an impact of varying degrees, from engine performance to fuel economy and emissions. Engines with VVT tend to do better in all three.
Well, Mitsubishi Motors has their own take on VVT, known as "MIVEC," the "Mitsubishi Innovate Valve Timing Electronic Control System." MIVEC also controls the frequency of air intake in an engine and flow of exhaust. In conjunction with this, MIVEC systems also increase power and torque output over a range of various engine speeds, enabling Mitsubishi engines with turbochargers to accelerate faster.
RISE
RISE is another innovative design by Mitsubishi Motors, conceived in an effort to improve the safety of their vehicles and how well passengers are protected. RISE stands for "Reinforced Impact Safety Evolution." Built out of high tensile strength materials, the bodies and chassis on Mitsubishi vehicles are designed with crumple zones and a reinforced center pillar (the part between the doors) to absorb the energy from impacts more efficiently and sustain the integrity of the cabin to minimize deformation and energy transfer to passengers in the instance of an impact.
Technology like these introduced by Mitsubishi are revolutionizing not only vehicle performance, but also safety and environmental impact.
Looking for a Mitsubishi?
Miami Lakes Automall has an excellent collection of Mitsubishi vehicles ranging from the Lancer to the all-new Mirage G4 and the spacious Mitsubishi Outlander. You can search our Mitsubishi inventory online here .
Photo Source: Shutterstock.com; Copyright: Kokoulina
Previous Post Mitsubishi Outlander GT-S AWC Highlights Next Post The 2017 Mitsubishi Outlander has Landed!