Vincentric Names 2017 Mitsubishi i-Miev Best Value EV In America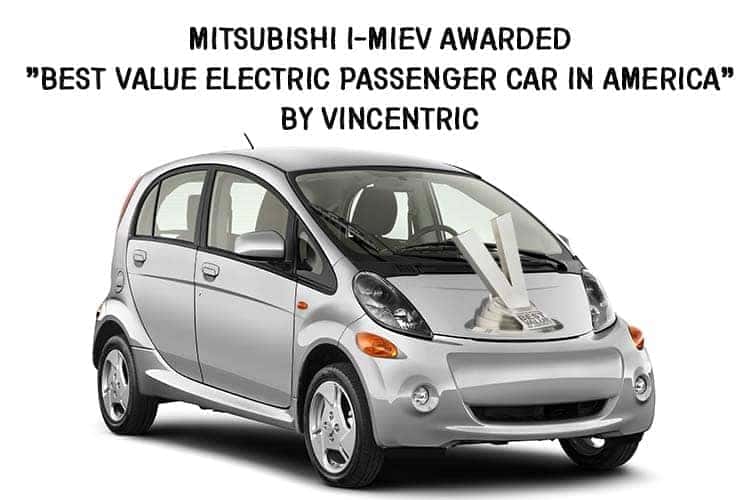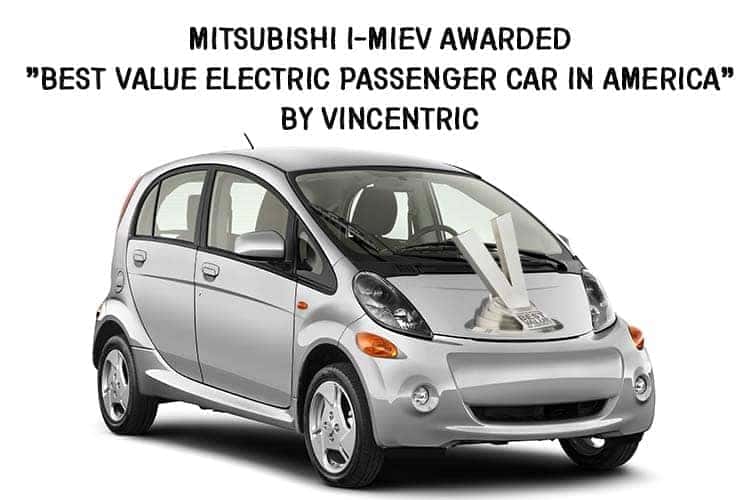 The 2017 Mitsubishi i-MiEV has been quite the surprising electric vehicle (EV) since it was released. This EV was the first of its class to handle driving on the highway, and recently it was awarded for its value in the American auto market. What's most surprising is the Mitsubishi i-MiEV won an award among its EVs and plug-in hybrids (PHEV) competitors. How did the i-MiEV achieve such value?
Vincentric LLC is a company that collects and provides data, knowledge, and insight into the automotive industry and identifies what constitutes as value. Being that value can have bias or "sentimental value", having an organization that goes by the facts and data holds more authority when measuring the value of an automobile. Recently, Vincentric announced the "Best Value in America" awards for the 2017 model year.
The awards are broken down by vehicle class, and among them was the Electric/Plug-in Hybrid segment. This award is based on an analysis of a vehicle's cost of ownership using a total of eight different cost factors: depreciation, fees and taxes, financing, fuel, insurance, maintenance, opportunity cost, and repairs. If a vehicle has lower than expected costs in their segment in comparison to their price, then it is identified as the best value vehicle. Given this, Vincentric awarded the 2017 Mitsubishi i-MiEV with "Best Value in America" in the electric/ plug-in hybrid segment.
Run by a 66 horsepower electric motor, the 2017 Mitsubishi i-MiEV has a range of 59 miles on a single charge with no emissions. Designed with a regenerative braking system, an on-board battery charging system, and three ways to recharge the battery, this EV can keep going further without a single drop of gas. Although without a fancy stereo and other modern technology features, it comes fully-packed with convenient features inside and out when on the road or storing cargo. On top of all of this, the Mitsubishi i-MiEV qualifies for a federal tax credit of $7,500, bringing the MSRP down to a cool $15,500.
As a side note, the Mitsubishi Mirage and Mirage G4 are Mitsubishi's most fuel efficient gas-powered cars, and Vincentric recognizes them as having the "Lowest Cost of Ownership" for the subcompact hatchback and subcompact car class.
* For these vehicles and other Mitsubishi vehicles, you can search our inventory . *
Photo Source/Copyright: media.mitsubishicars.com
Previous Post Mitsubishi Eclipse Crossover Throwback Next Post Mitsubishi's RISE and Nissan's Zone Body Construction