Mitsubishi Motors Helps to Create Renewable Energy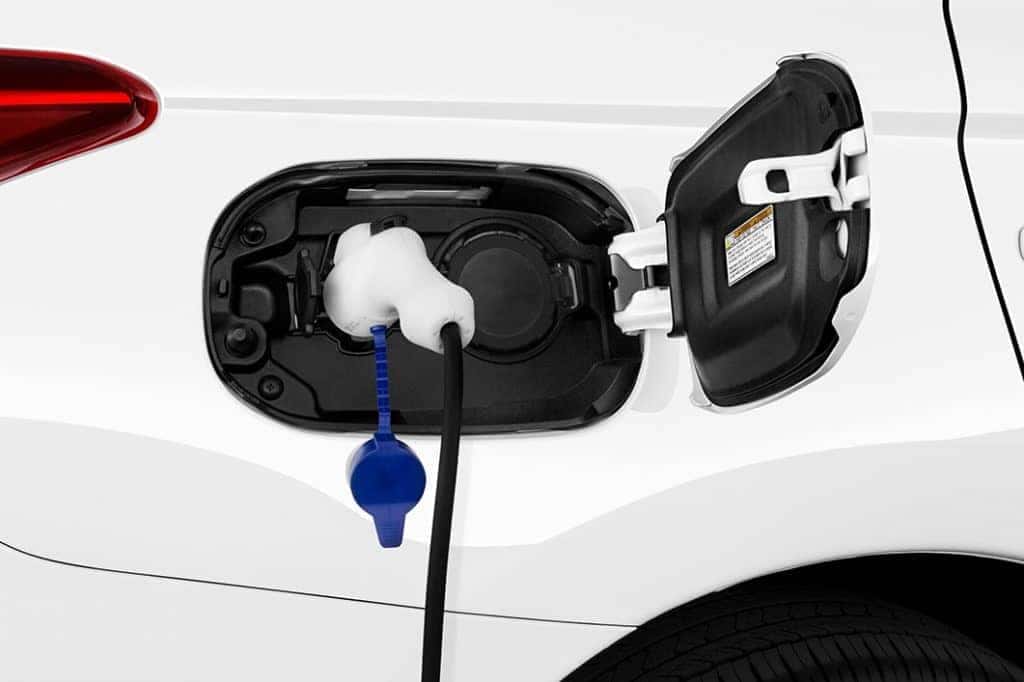 Mitsubishi Motors has been making headlines and causing quite the buzz in the auto industry ever since Mitsubishi hooked up with the Renault-Nissan alliance and released the 2018 Mitsubishi Eclipse Cross . Now that the Eclipse Cross is being sold at dealerships around America, Mitsubishi and its respective factions (Mitsubishi Electric and Mitsubishi Heavy) can focus on developing better technology, such as autonomous self-driving vehicles , artificially intelligent smart devices , and ways to develop renewable, clean energy . Well, it seems like that last one is closer to becoming a reality than we think. Due to a recent partnership, Mitsubishi Motors may have developed a platform for renewable energy.
What is Renewable Energy?
In layman's terms, renewable energy is, in a sense, recycled energy. Energy is used, collected, restored, and used again, repeat. That's what Mitsubishi is aiming to do in a partnership with Hitachi Europe Ltd. and ENGIE. Together, an automaker, a consumer technology and electronics company, and a French multinational electric utility company find a way to obtain renewable energy.
Coming Together
Each key player in this partnership was able to make a contribution to the project. ENGIE has their headquarters office building in La Défense, France, known as a Building Energy Management System (BEMS). Their office building is built with solar panels to collect and store energy for the building to be used at a later time, say at night. However, since the solar panels are constantly collecting energy, the extra energy needs to be stored somewhere.
That's where Mitsubishi Motors comes in. By providing a unit of their Mitsubishi Outlander PHEV SUV , a plug-in hybrid is the perfect vehicle choice for this project. Built with a rechargeable 12 kWh lithium-ion battery as a part of its hybrid system, the Outlander PHEV can store plenty of energy at once. But they're not going to connect the Outlander plug-in hybrid to the building, of course.
Hitachi is the one to connect the two. By using their vehicle-to-everything V2X charger for the project, Hitachi is able to implement a bi-directional charging unit between the electric car battery and the electricity grid of the ENGIE building. The technology of the V2X charger allows electrical energy to be charged and discharged between two different sources.
How Does it Work?
Alright, so we have an office building constantly collecting and storing solar energy until nightfall, a bi-directional charger, and a plug-in hybrid from Mitsubishi Motors. To make use of the additional energy that the ENGIE building collects, the energy is recycled and transferred from its electrical energy grid into the V2X charger that then recharges the Outlander PHEV plugged into it. If the Outlander PHEV is not in-use, then the plug-in hybrid acts as a portable energy storage facility until nightfall, when the ENGIE building requires more energy, and the V2X charger discharges the energy from the plug-in hybrid's battery back into the grid when appropriate.
It would seem that the test was a success.
"This project demonstrates how our IoT and digital capabilities can help customers make buildings energy-neutral, increasing their energy efficiency and reducing costs, by optimizing EV charging infrastructure. Our technology can also help to create new business cases across the EV value chain, including vehicle to grid technology, which enables flexibility with their energy distribution … " – Ram Ramachander, Chief Digital Officer at Hitachi Europe.
The partnership has already begun to contemplate how this new finding can be put to work for building a better future. Because the V2X charger can operate with various measurements of energy (kilowatts, kilowatts-per-hour, volt-ampere reactive (VAR) power, and ΔkW), this piece of technology is the cornerstone for the entire project. By recycling electrical energy between a BEMS (the ENGIE building) and a power cell (the Outlander PHEV 12 kWh lithium-ion battery), 100-percent clean free energy was obtained and put to use. Now imagine doing this on a larger scale where an entire plug-in hybrid charging platform could be connected to another building using a bi-directional charger. Imagine doing this to your own home – we know there is going to be a "Do It Yourself" life hack out there somewhere about this stuff.
* What do you think of all this? Let us know on Miami Lakes Automall Mitsubishi social media . *
* Photo Source/Copyright: MitsubishiCars.com *
Previous Post Routine Car Maintenance: Know Where To Go Next Post 5 Accessories to Make Your Outlander Awesome for Camping Trips