Routine Car Maintenance: Know Where To Go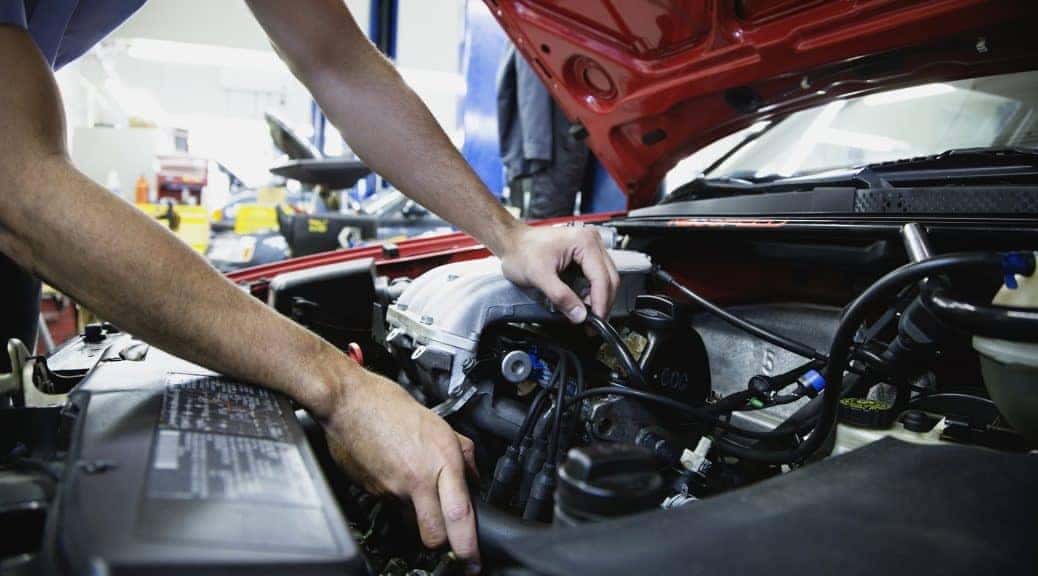 There are some perks if you have decided to purchase a vehicle instead of leasing. One perk is you don't have to worry about going over a certain amount of miles per year, but you will have to worry about repairs you might not have faced before. As aging vehicles approach around 100,000 miles or get older, there's usually different concerns as the vehicle will require closer attention to any problems. However, preventive maintenance before that mark should always occur every 3,000 to 5,000 miles.
For newer drivers, routine maintenance is what we we'll cover here so that you car can make it to that 100k mark.
Along the way, usually different parts need to be replaced or serviced, from brake rotors and brake pads to common fluids that help your vehicle move and stay lubricated, such as oil. That's where Miami Lakes Automall can help. We can ensure you have the right parts and quickly get you back on the road in a safe, properly running vehicle. Below are different routine car maintenance services we commonly address and will be happy to help you out with for the life of your vehicle.
Routine Tire Rotations + Alignment
Your vehicle needs to have its tires rotated regularly. Your vehicle's alignment is also important to maintain a proper wear with your tires, an alignment fix is all it takes to ensure your vehicle can stay running smoothly. If you've noticed your tires are wearing down only on one side, or simply your vehicle drifts either left or right when your hand is not on the steering wheel while moving forward, that means you'll need to have your vehicle's alignment looked at.
Oil Changes
For most vehicles, between every 3,000-5,000 miles traveled is when the oil should be changed. If you use fully synthetic oil you can help your vehicle with a product that offers greater engine wear protection and requires fewer changes. Synthetic oils typically outperform conventional motor oils and synthetic oil flows better at low temperatures. Whether you choose synthetic or conventional, your vehicle's engine will thank you when you come in for an oil change.
Brake Replacements
As mentioned above, brakes wear down over time. If you notice your brakes have some wear, that's normal. It's when you can hear a loud squeaking sound that they might be worn down or if you press your brakes and they don't respond promptly. That's when you should take care of this problem and we have all the parts to ensure your vehicle will stop properly.
Radiator Fluid Replacement
Flush your radiator and cooling system is not something you'll have to do often. Most likely only once or twice in your vehicle's lifetime. A flush doesn't cost a lot at all and allows your vehicle to cool the engine more efficiently. Getting a flush done is best when left to the professionals though, as this task requires proper disposal of the old radiator fluid. Radiator fluid can be toxic; meaning you don't want to do this at your home anyway. With a proper flush and radiator fluid replacement can last for upwards of 150,000 miles.
Where All Your Maintenance Needs Are Met
Trust our service team. We have experience handling vehicles of all makes and models every day of the week, we're ready to help you out at Miami Lakes Automall . Our professional staff has been trained and welcomes you on your visit.
With a simple appointment , we'll be ready to service your vehicle for any of the needs you'll have that were mentioned above and more. We look forward to making your vehicle run like new, even if you haven't purchased your vehicle with us. We use only quality parts at our service department and work to ensure your replacement parts are made specifically for it.
When You Want to Get Into a New Vehicle
We're your destination for new and pre-owned vehicles in case you're not ready to keep investing in your current vehicle. Take a look at our inventory and stop by for a test drive. We'll be ready to assist you with any trade-in, buying or selling when you visit us at Miami Lakes Automall !
From quality licensed parts to providing the proper attention to you for any of your needs, we will make your visit a wonderful experience. Miami Lakes Automall is located at 16600 NW 57th Ave., Miami Lakes, FL 33014.
Previous Post Myths About Plug-in Hybrids Next Post Mitsubishi Motors Helps to Create Renewable Energy