Myths About Plug-in Hybrids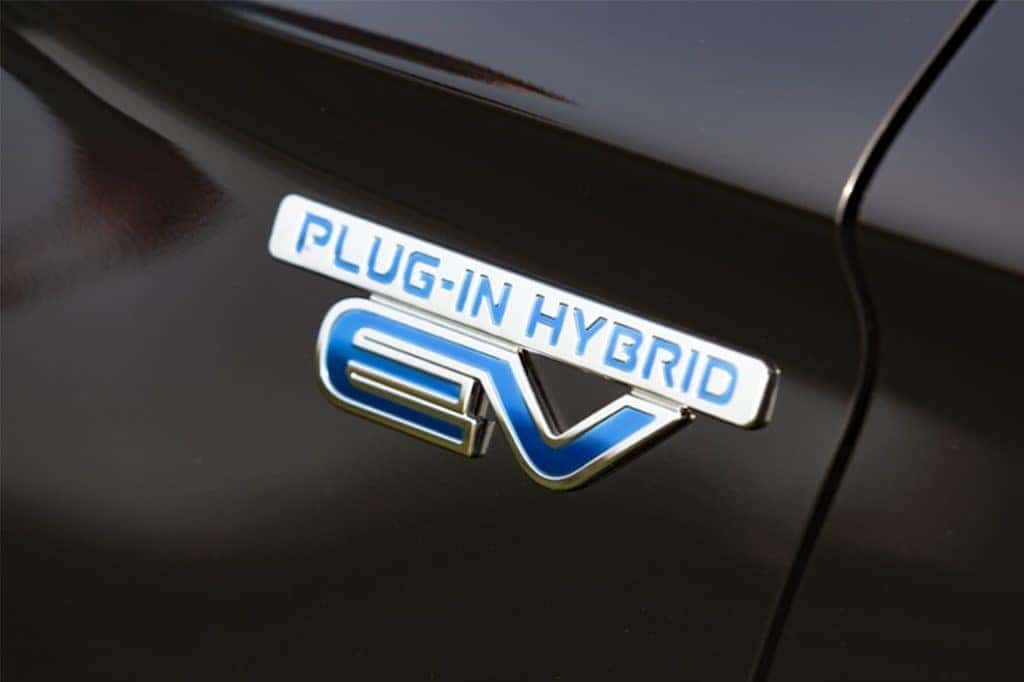 The 2018 Mitsubishi Outlander PHEV is a great model made by Mitsubishi Motors. Finally available in North America, this plug-in hybrid can do wonders. We wonder if it came a little too late though, because now that alternative fuel vehicles are becoming more practical, a lot of myths and misconceptions are springing up as popularity grows. Let's debunk some myths about owning a plug-in hybrid vehicle.
Buying a Plug-in Hybrid Doesn't Really Make a Difference
Unless you have a phobia of electronics or getting electrocuted, then more than likely, you can plug a car into a charging station. That's one of the benefits of a plug-in hybrid – the battery is large enough to power the vehicle itself. That means consumers can drive on electricity alone (more on that later) or in tandem with the gasoline engine. The 2018 Mitsubishi Outlander PHEV is powered by a 2.0-liter MIVEC DOHC 4-cylinder engine and two electric motors. Together, they provide a fuel economy of 74 MPGe and have a driving range of 310 miles.
There's also the environment to consider. On FuelEconomy.gov, we compared the Outlander PHEV to the original Outlander for a better idea of how it all looks. In terms of annual petroleum use, the Mitsubishi Outlander PHEV only uses 6.8 barrels a year, nearly half of what the Outlander consumes every year (12.2). There's also tailpipe emissions and our atmosphere to worry about. Although plug-ins still emit carbon dioxide, again, the Outlander PHEV (174g per mile) is nearly half of its predecessor (326g per mile).
Plug-in Hybrids Cost A Lot of Money
Do alternative fuel vehicles cost more up front? We'd be lying if we said, "No." The MSRP starting price of the 2018 Mitsubishi Outlander PHEV is $34,595 (plus destination fee). A consumer can save over $10,000 by purchasing a regular non-hybrid 2018 Mitsubishi Outlander, and a little more for the Outlander Sport (starting at $20,395 + destination). However, automakers are starting to see a decrease in the price of making alternative fuel vehicles, and if they can cut costs, then they'll cut prices too, so this increase in price is temporary. Plus, there's plenty of savings for the average consumer.
FuelEconomy.gov estimates that drivers of the 2018 Mitsubishi Outlander PHEV will save over $1,000 in fuel costs after five years driving. If consumers rely on electricity, driving the Outlander PHEV for 25 miles only costs $1.60. Also, the Outlander PHEV qualifies for a federal tax credit of $5,836, so taxpayers can expect savings there as well. Finally, local and state governments may also provide additional tax credits or incentives for buyers that invest in alternative fuel vehicles.
It's Impossible to Find a Charging Station
Lies! Lies, I tell you! Not only have we covered major areas of charging stations in South Florida and where to charge your car in Miami , but it's not as difficult to charge up as people think. We wrote about the different types of charging for an electric vehicle , but they can easily transfer over to a plug-in hybrid. Not only this, but alternative fuel vehicles are becoming more popular, with over 3 million owned in South Florida over the last few years.
It's also not mandatory. Consumers don't have to charge up the battery every time it depletes with a plug-in hybrid. The fuel tank is still operable, and the battery is mainly a counterpart. But of course, if not charging up the battery, then maybe a regular hybrid is more your speed.
The Electric Driving Range is too Short
Yes and no. The electric driving range varies from vehicle to vehicle. The 2018 Mitsubishi Outlander may only have an electric driving range of 22 miles (more with regenerative braking as noted above) whereas the new Kia Niro Plug-in Hybrid has an electric driving range of 26 miles. There's also the Chrysler Pacifica Hybrid can drive 33 miles on electricity alone. It's all different per vehicle.
Most consumers also overestimate how much they drive in a given day. The average American driver covers 60 miles on the road a day, and that's most likely the number for those of us with a long commute or busy schedules. Those of us who luckily have a job close to home, and especially great for high school and college students, a plug-in hybrid vehicle like the 2018 Mitsubishi Outlander will pay for itself by graduation day.
Buying or Leasing a Used Alternative Fuel Vehicle is Pointless
Okay, so lessees aren't eligible to receive the federal tax credit, but that doesn't mean there aren't other savings – like the savings in fuel economy!
* See that? There's a lot people that forget when talking about plug-in hybrids and alternative fuel vehicles in general. There's a lot to benefit from. Check out the hybrids, plug-ins, and electric vehicles we have at Miami Lakes Automall. *
* Photo Source/Copyright: MitsubishiCars.com *
Previous Post What Is Gap Insurance and Should I Get It? Next Post Routine Car Maintenance: Know Where To Go