Kia Motors and Charging Stations in Miami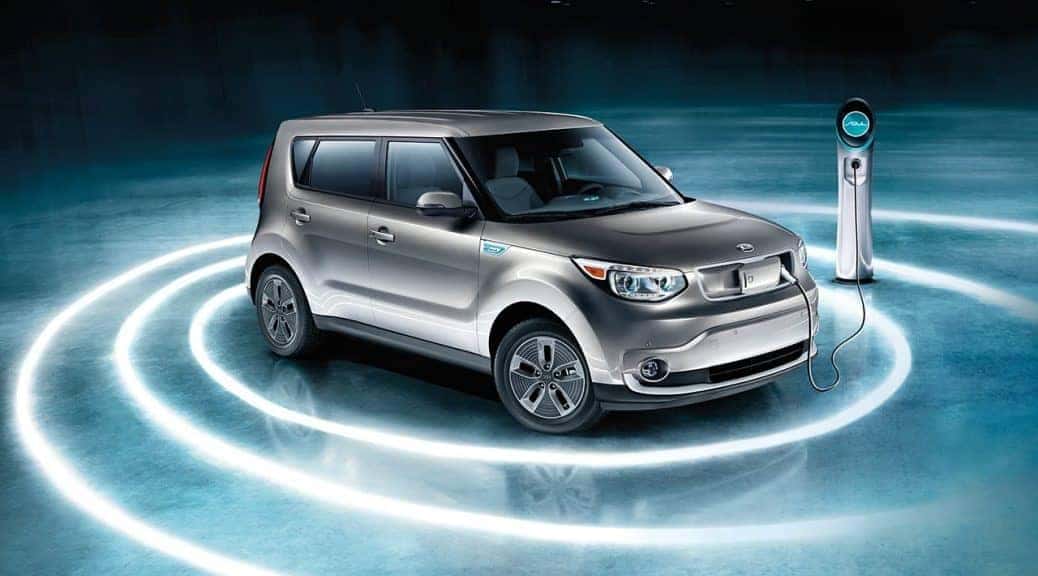 Listen up Miami drivers. Hybrid and electric vehicles are ramping up in the auto market, and soon enough they will be the more practical automobile on the streets. If the somewhat challenge of finding a charging station is holding you back, then we have a surprise for you. Many locations around the Miami area have been installing charging stations, such as Downtown Miami, Brickell, South Beach, and Wynwood.
Where to Charge Up
Downtown Miami
There are many locations in Downtown Miami, so we're listing the most popular areas for charging up. Going west from Bayfront Park, there are several charging stations one may find, here are a few:
One Biscayne Tower, 2 South Biscayne Boulevard, Miami, has one port on the 12th floor with a max of two hours charging time.
Suntrust International Center, 1 SE 3rd Avenue, Miami, has two ports in the garage on the third floor for $2/hr for four hours.
Southeast Financial Center, 200 Biscayne Boulevard #350, Miami, two ports on the slope between 4th and 5th floors, FREE for the first four hours.
Whole Foods, 299 SE 3rd Street, Miami, two level 2 chargers at the north wall bottom of parking garage, first hour FREE with purchase.
Lanier Parking Garage, 226 SE 1st Street Miami, one wall outlet on third floor.
Brickell
Brickell has blown up lately with local happenings, and it's also growing with modern technologies. Take the 2017 Kia Niro here if looking to shop, 'cause you'll need the space. According to PlugShare, a PHEV/EV Charging Map and phone app, there are a total of four plug-in and electric vehicle charging stations in the Brickell area.
– 701 Brickell Avenue, Miami – Two ports on the second level of the parking garage (LAZ Parking)
– 801 Brickell Avenue, Miami has two ports, completely FREE 24/7 near the parking garage entrance
– Brickell Bay Tower on 1001 Brickell Bay Drive, Miami has two ports on the second floor of the parking garage (be wary though, parking here is said to be expensive)
– 1221 Brickell Avenue, Miami also has a parking garage with two charging ports, FREE for the first two hours, $5/hour thereafter.
South Beach
Heading down to the beach? Take a ride in the 2017 Chevrolet Volt Plug-in to get there and recharge as you soak up the sun. There are plenty of charging stations in the Miami Beach and South Beach Area.
– Icon Condominium Association, 450 Alton Road, Miami Beach has four ports for just 48 cents per kWh
– Miami Beach Marina, 300 Alton Road #303, Miami Beach has six ports for $2.50/hour
– Whole Foods – 1021 Alton Road, Miami Beach has 2 wall outlets available 24/7
– Monty's South Parking, 300 Alton Road, Miami Beach has one level 2 charging port for $2.50/hour
– Miami Beach Municipal Parking, 1301 Collins Avenue, Miami Beach has two ports open 24/7 starting at just 49 cents/kWh.
Wynwood
Wynwood is another happening place in Miami, Florida, and a great place to show off the new 2017 Chevrolet Bolt EV . But if in the area, there are only two locations to charge up thus far.
– Near HomeGoods, Target, and Ross on 3401 North Miami Avenue, Miami, there are two ports located in the parking garage for $1.50/hour
– Midtown Parking Garage at the Shops at Midtown Miami, 125 Buena Vista Boulevard, there are two level 2 ports for $5/hour.
* Now you know there are many locations around the Miami area if looking for a place to charge up. Since one of the main roadblocks for potential plug-in buyers is where they will charge, now there's no excuse to not get an alternative fuel vehicle of your own. If in the market for an alternative fuel vehicle, here at Miami Lakes Automall, we have many choices such as the 2017 Kia Optima Hybrid and the vehicles mentioned above. Know of any hotspots for charging up? Let us know on Miami Lakes Automall Facebook . *
* Photo Source/Copyright: Kia.com *
Previous Post Safety Features You Can Find in a Kia Next Post Head to Miami Lakes Kia for Our Light Up the Holidays Sales Event