Mitsubishi Motors Past and Future Technology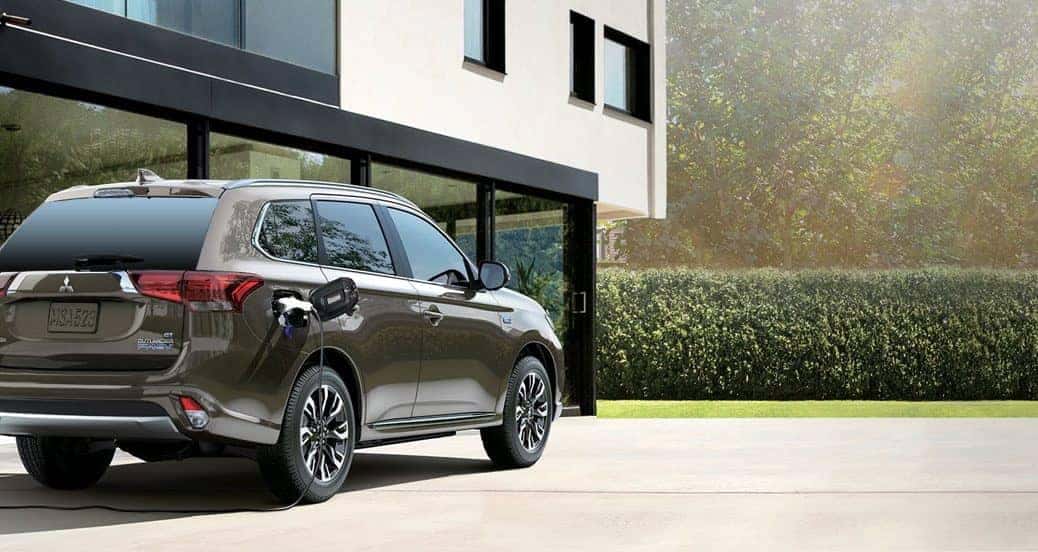 Mitsubishi Motors has come a long way since it joined the Nissan-Renault Alliance. Having started a new venture with a $1 billion campaign, the alliance is currently looking into Robotaxi partnerships to build up their line of autonomous and artificial intelligent vehicles. While Mitsubishi becomes a larger part of the alliance, before it blends in completely (although still being a competitor for the two connected brands), let us not forget how far Mitsubishi has come on their own. Take a look at technology used in Mitsubishi vehicles today and what we have to look forward to in future concepts.
Powertrain Technology
When it comes to powertrains found in Mitsubishi vehicles, there are two systems of technology that optimize an engine's performance and the vehicle's overall fuel economy. The first of these is Mitsubishi's "MIVEC" system. Standing for "Mitsubishi Innovate Valve Timing Electronic Control System", the MIVEC system is Mitsubishi's brand of variable valve timing (VVT) technology, a process that controls the frequency of air intake in an engine and the flow of exhaust. MIVEC systems have also been known to increase power and torque output in select engines, especially those with a turbocharger.
The second piece of technology is a continuously variable transmission (CVT) developed by Mitsubishi Motors that is also commonly known as the INVECS-III. A CVT is a type of automatic transmission that can change seamlessly through various gears for an infinite number of speeds by using a pulley system versus the standard mechanical build for automatic transmissions that can only work for certain speed thresholds, i.e. 3-speed automatic transmission. This allows Mitsubishi cars to keep a steady and smooth drive versus other vehicles that may experience a chugging forward feeling when the next speed threshold is met.
Mitsubishi Motors finally brought the Mitsubishi Outlander plug-in hybrid electric vehicle (PHEV) to its North American division in late-2017. Now for the 2018 model-year, and most likely going forward, the Mitsubishi Outlander PHEV (or plug-in hybrid) will be available on dealership lots. We already have a few Mitsubishi Outlander PHEV s at Miami Lakes Automall. What makes the Outlander PHEV so great is its hybrid powertrain system, made up of a 2.0-liter gasoline engine and two high-performance electric motors powered by 12 kWh battery each. Driving on Mitsubishi's Super All-Wheel Control (S-AWC) system, also known as an all-wheel drivetrain, the Outlander PHEV can travel over 500 miles on a full tank of gas and a fully charged battery, or just 32 miles on the battery alone for those hardcore "going green" drivers.
Future Concepts
Two large changes will be coming up in Mitsubishi vehicles going forward. The first is their autonomous self-driving car technology. During the 2017 Tokyo Motor Show, Mitsubishi Motors and Mitsubishi Electric both showed up with various concepts. Most notably was Mitsubishi Motors' revival of the "EVO" nameplate, slapping it onto an autonomous vehicle concept dubbed the "Mitsubishi e-Evolution". Presumed to be a hybrid or electric vehicle, this concept is the most advanced by Mitsubishi yet, designed with a futuristic cabin and several screens for infotainment and safety.
The second autonomous concept came from Mitsubishi Electric, a connected but separate division of Mitsubishi . Using autonomous technology designed by Mitsubishi Electric, another concept known as the "Mitsubishi Emirai 4" showed up at the 2017 Tokyo Motor Show and the 2018 Consumer Electronics Show. Similar to the e-Evolution concept, this self-driving vehicle will be a hybrid or electric vehicle, but unlike e-Evolution, the Emirai 4 concept seems to be the more likely vehicle to be produced, already having hundreds of miles in testing and showing up at two auto shows in the span of several months.
Going a little further, Mitsubishi is also looking into artificial intelligence. That is the way the automarket is going after all, and Mitsubishi is not to be outdone. Teasing their "Mitsubishi Connect" infotainment system that can basically turn a car into a laptop on wheels, any vehicles that come with Mitsubishi Connect in the future will be able to do more than any vehicle on the market today, connecting the driver to not just their home or phone but also third party sources, such as ordering food or movie tickets. Furthermore, Mitsubishi Electric recently announced an interconnected smart platform in development that can talk to various home smart appliances, such as Amazon Alexa and Google Home, without a need for internet connectivity.
* Look at all that good stuff. What a nice wrap up of all Mitsubishi Motors has to offer, and that's just in terms of technology. Mitsubishi also backs up its vehicles with long-term car warranties for years to come. Interested in a new Mitsubishi model of your own? We have plenty of new Mitsubishi models at Miami Lakes Automall . *
* Photo Source/Copyright: MitsubishiCars.com *
Previous Post Origin of Mitsubishi Motors Next Post Outlander Sport SEL is an Affordable, Loaded + Modern Crossover SUV