Mitsubishi Vision Ralliart Might Get the Greenlight by 2024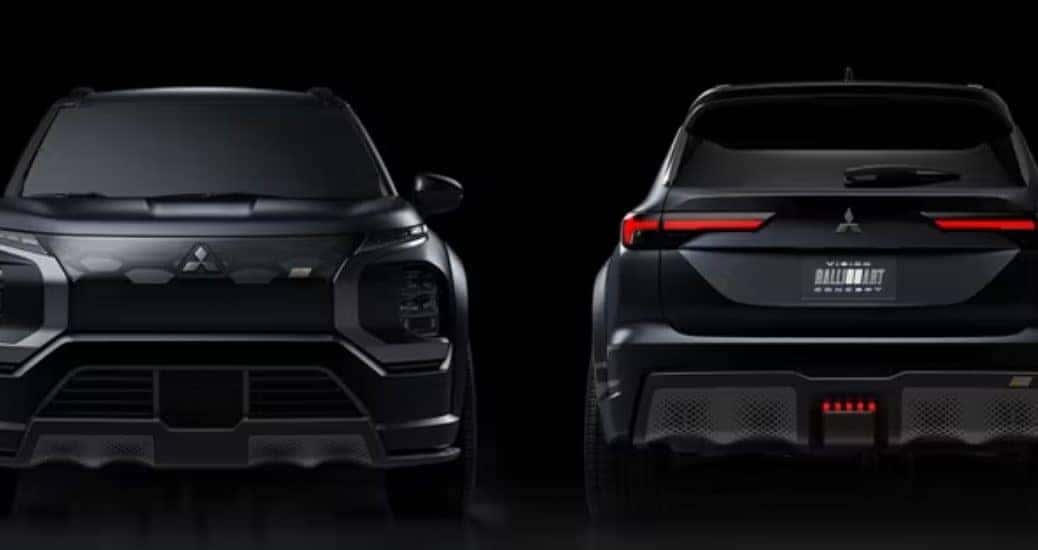 Mitsubishi Motors has been going back-and-forth with its new introduction of Ralliart ever since the automaker revived the name in 2021. Placing a stronger focus on battery-electric vehicles (BEVs), as described by the Renault-Nissan-Mitsubishi Alliance business strategy for 2030 (Alliance 2030), bringing back the group responsible for the high-performance Mitsubishi Lancer Evolution and cancelled Mitsubishi Starion 4WD . When releasing the 2023 lineup, Mitsubishi Motors announced Ralliart-inspired models for the Mitsubishi Outlander, Outlander Sport, Eclipse Cross, and the Mirage. The Mirage Ralliart Edition is the first to get a release date, but another Ralliart model previewed in Tokyo might be dropping as soon as 2024.
It would seem that the next-generation of the Mitsubishi Eclipse Cross PHEV as the new flagship of the Japanese automaker was just a red herring. Straight from the land of the red Sun, reports say that Mitsubishi has plans to morph the Vision Ralliart Concept into a production model based around the Outlander PHEV model. Even if the Mitsubishi Outlander PHEV is still the number one leading plug-in hybrid SUV in the world, sales in North America have dropped, and sales for the Eclipse Cross continue to ride. It's time for something fresh, and the Vision Ralliart concept blends itself with Ralliart DNA, bringing "elevated acceleration, cornering, and braking in all road and weather conditions". It could even bring back the "Evolution" nameplate.
Well, not the legendary iconic Evolution nameplate. That's long gone. The Mitsubishi Vision Ralliart Concept does some bring back some of that high-performance the Lancer Evolution was known for. Revealed at the Tokyo Auto Salon, we didn't get that much of a look at the Vision Ralliart Concept – the exhibit only displayed a huge rear diffuser and a Ralliart badge. A spokesperson did give some insight into what to expect in terms of Ralliart modifications and attunements. Featuring large brake rotors and six-piston brake calipers for more stopping power, 22-inch wheels with bigger tires, unique front and rear bumpers, wider fenders in the front and rear for more rugged looks, and a new front grille, this definitely could be a suitable replacement for the Outlander PHEV. It's certainly more than just aesthetic appeal.
During the Tokyo Auto Salon, we also saw the Outlander Ralliart Style and Eclipse Cross Ralliart Style editions, but it was just that – style. Aside from red accents with new white/black badges, these paled next to the Outlander Wild Adventure Style, based on the PHEV and outfitted with all-terrain tires, bumper protectors, mud guards, a roof carrier, trailer hitch, and more. The 2023 Mitsubishi Mirage Ralliart Edition may share the same fate, splashed with unique body effects, graphics, and rally-inspired features, such as bright red mud flaps, a White Diamond body and black roof with black and red graphics, new black wheel arch trims, and a Ralliart nameplate in the rear fascia. Sporting a 2.4-liter four-cylinder engine that works alongside a pair of electric motors, the Mitsubishi Vision Ralliart Concept will be a plug-in hybrid electric vehicle (PHEV), and whether it goes global or not is left to be reported. Right now, we've only heard of it appearing overseas, but Mitsubishi has been quiet about a lot of things lately. Want to stay up to date on what happens next? Follow along with us on Miami Lakes Automall social media .
Photo Source/Copyright: Mitsubishi Motors
Previous Post Mitsubishi Reveals Specs for 40th Anniversary Special Edition Outlander and Outlander PHEV Next Post Mitsubishi Motors Scores High on 2022 J.D. Power CSI Study