Cancelled Mitsubishi Starion 4WD is Revealed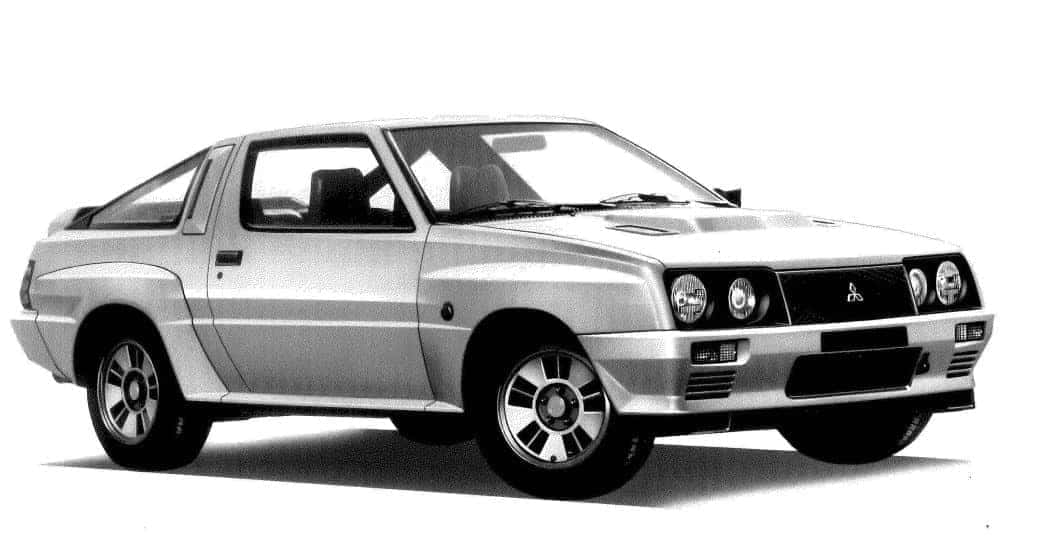 At one time, Mitsubishi Motors was known for its rally cars. The first vehicle by the Japanese automaker entered into an international motorsports event set a track record – it was the Mitsubishi 500 Super Deluxe. The automaker would go on to soon be known as a legend, when a favorite model of consumers everywhere, won the World Rally Championship (WRC) for four years running. It was the Lancer Evolution Tommi Makinen Edition , and the last of which was recently auctioned off in Europe. Now, never before seen pictures of the last sports car coupe to come from Mitsubishi Motors are seeing light – the Starion 4WD.
As mentioned, the Starion 4WD never saw the light of day. Part of a collective called "Group B rally", rally cars in this group were some of the fastest, most powerful, and most sophisticated rally cars manufactured. Some would go so far as to call it the golden era of rallying. However, due to some fatal events, including the death of late Champion Henri Toivonen and co-pilot Sergio Cresto during the Tour de Corse rally in 1986, Group B cars were banned from racing.
Okay, we won't race this car around any narrow streets, so what about a retail version? That may very well happen, or at least here is hoping it does. Here is the mad theory on this one. Mitsubishi Motors has recently brought its high-performance group, Ralliart , back to life, and the Starion 4WD was developed by the Ralliart team in the UK. Known for producing high-performance vehicles and developing many high-performance parts that were made available to the public for modding their own vehicles, Ralliart was once very popular, especially when it came to the Lancer Evolution series. Known as one of the easiest vehicles to modify, rally car racers today still find ways to add more horsepower to their Mitsubishi Lancer .
If unfamiliar with the Ralliart name, think "Dodge//SRT". These cars are everywhere, and with the sudden upsurge of sports cars, resurrecting the Ralliart group is a great idea for Mitsubishi. Sadly, the announcement came with some lackluster images. Aside from the "Ralliart" name slapped on the Mitsubishi L200 pickup truck and on the spoiler of a mystery vehicle, there wasn't a whole lot of "woo-hoo!" going around. More like, "…what?"
That's where the Starion 4WD may be the saving grace. Why release the images, randomly at that, after over a decade? The Mitsubishi Starion 4WD was engineered with a 2.0-liter turbocharged four-cylinder engine estimated to generate up to 350 horsepower. Set up to be a racing car, at one point, a more advanced "Evolution" model with a larger 2.14-liter engine was also planned. Back in 1984, the Starion was supposed to be revealed to the world during the 1984 British Motor Show, but was shelved after the events of the Tour de Corse rally in 1986.
Is the reveal of the once unknown Mitsubishi Starion 4WD a glance at some future concepts to enter the lineup? Albeit they'll be more modernized and look more akin to the sports cars and coupes of today. Only time will tell as we follow news on Mitsubishi Motors and post it on Miami Lakes Automall Mitsubishi social media .
Photo Source/Copyright: autoexpress.co.uk
Previous Post 2023 Mitsubishi Lancer Evolution Render Next Post Is Mitsubishi Replacing the Outlander PHEV?