Renault-Nissan-Mitsubishi Alliance 2030 Announces Big News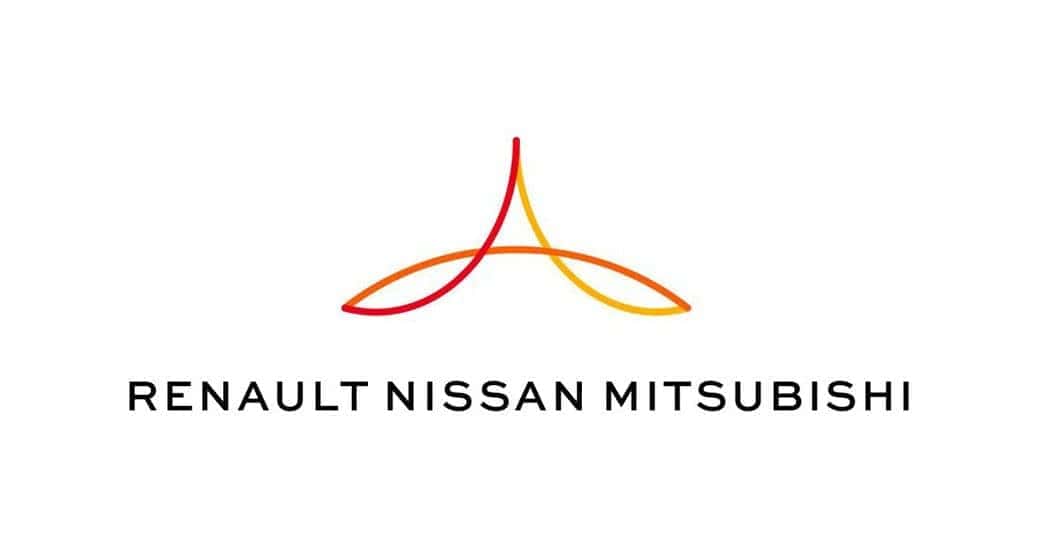 Wow, we were just talking about what the Renault-Nissan-Mitsubishi Alliance is up to and the little news that's come from the Alliance since 2020. Flying under the radar, the Alliance actually shared some big news in February 2022! It seems every major automotive group has one number on its mind – 2030. That's the new golden year for automakers, the end goal for big plans dealing with electric vehicles (EVs), connected vehicles, and even autonomous vehicles. Alliance 2030 has all that and more, starting with Mitsubishi Motors still playing the leader.
Following the Leader, the Leader, the Leader…
Mitsubishi Motors is still in line to be the first automaker of the Alliance to release a new model in a specific region. Previously leaving the European market, Mitsubishi Motors will attempt to regain its foothold overseas by sharing resources with Renault. Mitsubishi is all set to release two new models based on Renault's best-selling models, repurposed and redesigned for the Mitsubishi Motors lineup. It's not just a rebadge, and the next-generation of the Mitsubishi Outlander Sport is among them. As the three automakers continue to become more integrated, sharing resources across common platforms and technologies is said to increase to 80-percent by 2026. They should just merge already.
Taking EV to New Heights
The Renault-Nissan-Alliance is no stranger to electrified vehicles. With 10 years of experience in EV Research and Development (R&D), the Alliance has already invested €10 billion into EV resources with 15 plants currently manufacturing parts, motors, and batteries for 10 upcoming EV models. Working double-time, the Alliance is increasing its investment with an additional €23 billion to produce 35 new EV models by 2030. As mentioned, the sharing of resources is also going to grow, and by 2030, all 35 of these new EVs will be based on one of five EV platforms being designing in-house.
Currently, four platforms for EVs have been available to the Alliance, the most common being the (1) CMF-EV, the global multivalent electric platform, and (2) CMF-AEV, the more affordable option. In 2024, a new EV platform being designed, CMF-BEV, is already being called the most competitive compact electric platform in the world, able to provide up to 250 miles in range. Today, the CMF-EV is the more popular choice, but is only found in two models. By 2030, the number will grow to 15 models.
Automakers around the world can't seem to agree on what kind of EV batteries are best, so the Alliance is also working on creating new batteries for their upcoming EV models. Partnerships with key industry players have been formed to reduce battery costs by 65-percent by 2028 and help the Alliance produce 220 GWh battery models by 2030. In Europe, the Alliance is also working with the Ionity ultra-fast charging network to offer EV charging at better prices if driving a Mitsubishi, Renault, or Nissan model. For the bigger players, the Alliance has also partnered with Mobilize Power Solutions to offer end-to-end charging solutions for fleets and professional needs.
Connected Mobility
We saw a lot of interesting things about connected vehicles and artificial intelligence from a lot of automakers during the 2022 Consumer Electronics Show, Mitsubishi Electric included. Alliance 2030 isn't just focused on reshaping electrical and electronic (EE) architecture, although that is one of the main goals. The Alliance wants to design and produce cars that are more computer than mechanical machine. We're talking vehicles that are operated solely by software, like a large computer on wheels. In fact, the Alliance we'll see the first of its kind, a full software-defined vehicle no later than 2025.
Alongside its development, autonomous cars and connected cars are another large design for many automakers today. We saw some of this during the 2022 CES, with much of Mitsubishi Motors' technology development coming from subsidiary Mitsubishi Electric. With improvements in intelligent vehicle and driver-assistance technologies, many vehicles on the road today have at least Level 3 and Level 4 autonomy, and 24 of those models are from the Alliance. By 2026, that number should grow to 45. Lastly, the Alliance will be the first global mass-market OEM to introduce the Google ecosystem into its lineup, with its own Alliance Cloud. Jeez, when you make it with Google, that's when you know you've made the big times, like when an actor pops up in an MCU movie.It seems like the Renault-Nissan-Mitsubishi Alliance is finally waking up. You can follow its news and development when you follow us on Miami Lakes Mitsubishi social media .
Photo Source/Copyright: Renault-Nissan-Mitsubishi Alliance
Previous Post Mitsubishi Motors Current Business Strategy Next Post Mitsubishi Outlander Wins Crossover Utility of the Year by HMPA 2022