Mitsubishi Teases Next-Gen Outlander Sport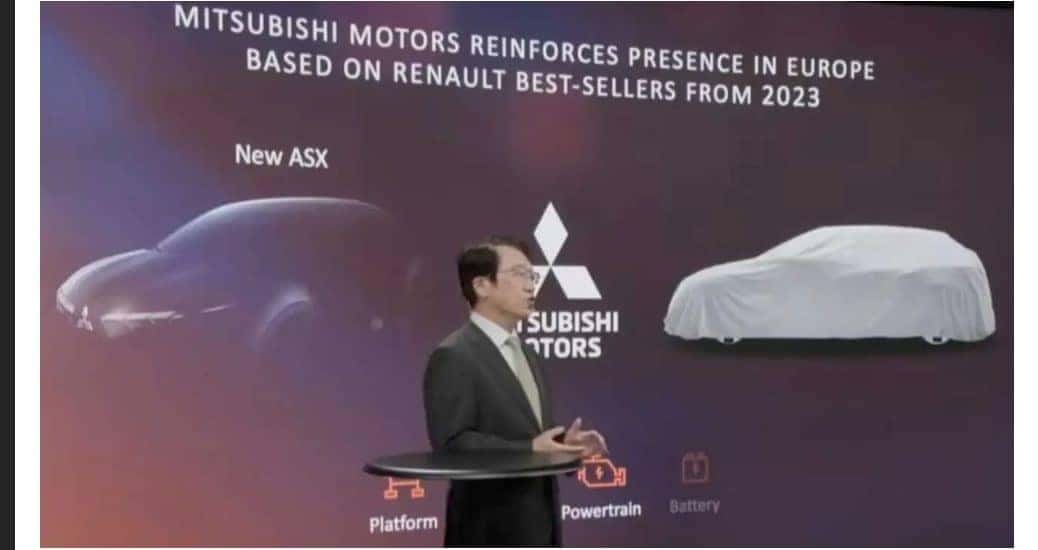 Mitsubishi Motors has been a little rowdy lately. While still no news on the mysterious C-D segment car Mitsubishi was supposedly due to debut as the first new vehicle from the Renault-Nissan-Mitsubishi Alliance, it's starting to feel like the automaker sort of gave up on that. If anything, the automaker can't shut up about its next-gen Mitsubishi Outlander SUV, as tired as it is. Mitsubishi even announced an upcoming Eclipse Cross PHEV as the new flagship vehicle of the brand, and not too long ago, was due to leave the European market. Mitsubishi Motors is instead getting a hand from Renault two refresh and rebadge two of their models to give Mitsubishi a stake hold in the market. The latest conference held by the Renault-Nissan-Mitsubishi debuted the first rebadge, a new generation Outlander Sport.
Face, meet palm.
It's not a new model, and although the new Ralliart Concept vehicle that debuted during the 2022 Tokyo Auto Salon seemed promising, concepts almost never make it to a prototype. Mitsubishi Motors brought Ralliart back to breathe some life back into the lineup, and for a while, a lot of people were excited about the possible return of the Mitsubishi Lancer Evolution. After all, Ralliart is the reason the Evolution nameplate ever happened, but the automaker eventually silenced all hope when it announced electric vehicles (EVs) are the major focus. Ralliart will instead be more of an aftermarket accessories store for Mitsubishi owners to purchase performance enhancements and the like, as well as appearance packages. We saw what this could look like, with two examples outfitted with all-terrain tires, bumper protectors, mud guards, a roof carrier, and a trailer hitch.
Set to hit the markets in 2023, the first rebadged model from the French automaker baring a diamond logo is set to replace the Outlander Sport, known as the ASX and RVR overseas. Having had its last generation debut in 2010, with three facelifts since then, it's time to replace it or overhaul everything. A new platform can help, but we wonder if Mitsubishi will do any changes to the chassis. After all, Mitsubishi Motors' Reinforced Impact Safety Evolution (RISE) safety body construction is just as much of a staple of the automaker as is their four-wheel drive all-terrain drivetrains, the All-Wheel Control (AWC) and Super All-Wheel Control (S-AWC). Based on the conference, it seems the new Outlander Sport will be more than just a rebadge, although still heavily based on a Renault vehicle.
The slight teaser (above) definitely has a "sportier" look. Every automaker goes with the "swept-back" roof these days to increase how sporty a model looks, and aside from the thin and slanted LED headlights, we can't see much just yet. During the conference, there was a second undisclosed model. Could it be the fabled C-D segment car? Can you really call it a new model if it's a rebadge and rehash of a model already in the market under another name? This model under the sheets is said to also be a Mitsubishi design based on a Renault model with an electric or plug-in hybrid powertrain. Aside from that, it could be anything. Time will tell what Mitsubishi Motors is working on, with both models set for 2023 release. Follow along with us on Miami Lakes Mitsubishi social media for more information.
Photo Source/Copyright: motor1.com/Mitsubishi Motors
Previous Post Hispanic Consumers Vote 2022 Mitsubishi Outlander SUV of the Year Next Post Mitsubishi Mirage Beats the Competition in 2021