Renault-Nissan-Mitsubishi Sharing Resources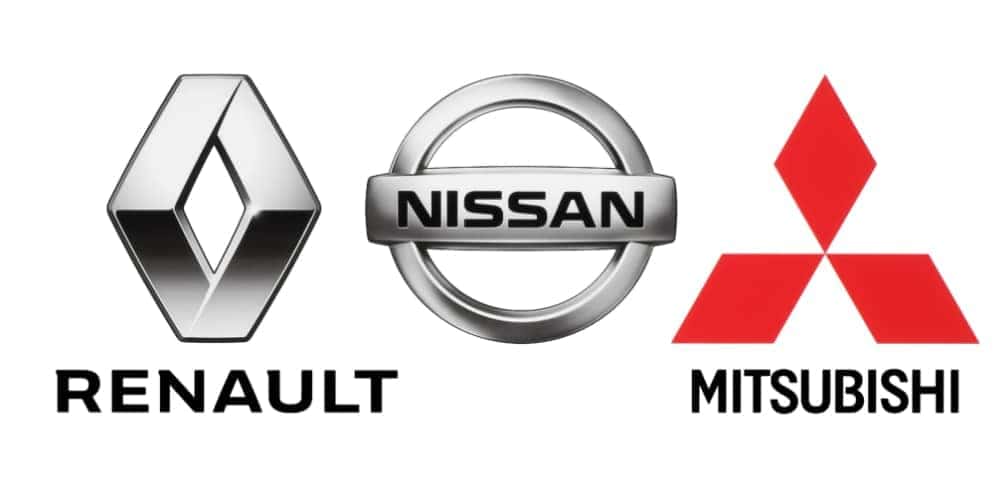 Since the Renault-Nissan-Mitsubishi Alliance formed, the new automotive group has had many interesting developments. Launching Alliance Ventures to partner with and invest in startups working on improved electric vehicle (EV) and autonomous car technology, the Alliance was on a fast track for success. In 2020, the COVID-19 pandemic slowed everything down, but Renault-Nissan-Mitsubishi held a virtual press conference in May to address business plans going forward. Based on recent news for the Alliance in 2021, a lot of cross-brand sharing is finally taking place.
Earlier on in 2020, Nissan presented a new electric vehicle platform available for use across all three brands. Designed to be flexible, the platform is able to change based on the size, style of its intended use, and perhaps hybrid or electric-augmented powertrains for vehicles that still run on internal combustion engines. In addition to this, a Renault is working on its own new E-body core system for electric-vehicle architecture, and Mitsubishi Motors is set to release the first new vehicle from the Alliance, a plug-in hybrid electric vehicle (PHEV). The thing with the Alliance, is that although Renault, Nissan, and Mitsubishi are working together and sharing tech, each automaker is still in competition with the other.
Regardless of internal competition, the world may already be seeing the fruits of the cross-brand EV platform from Nissan with a mini EV car set to launch in Japan. Known over there as a "kei car", it's $18,400 with over 120 miles of range. We won't be seeing it in the states, however, but this is just the beginning of two of the automakers finally sharing resources and producing something together. Another recent development announced a Nissan engine in the new Mitsubishi Outlander, and in April Renault and Mitsubishi surfaced with news about a rebadge.
A rebadge model means the vehicle comes from one automaker, changed up a bit, and gets the appropriate decal slapped on it. Mitsubishi will rebadge a Renault vehicle for its European lineup, two actually, to increase its presence and success in the market. These vehicles will have a better chance of making it to the states, with Renault no longer selling in America but Mitsubishi Motors is still present, alive and well. Although the two models have not yet been named, the Japanese automaker will be adopting and adapting at the very least the Renault Clio. It's currently the best-selling vehicle in its segment and the second-best selling and all of Europe. With some restyling for the Mitsubishi brand and the new Dynamic Shield integrated into the front fascia, the untrained eye may not even notice that the vehicle is a rebadge.
With electric vehicles also on the way, Renault and Nissan are experimenting with sharing battery technology as well, mainly to save on costs by designing a uniform battery that all three automakers can use. At the moment, each automaker is acquiring materials and batteries in their own way. If the Alliance can agree on one EV battery, it will become the first automotive group to cross the threshold of a million cars sold on the same battery module.
We'll know more soon enough. Keep up with the new developments from the Alliance when you follow us on Miami Lakes Mitsubishi social media .
Photo Source/Copyright: Renault-Nissan-Mitsubishi Alliance
Previous Post Mitsubishi Electric Introduces All New Tech Next Post Is Mitsubishi Ralliart Making a Comeback?