New EV Minicar from Mitsubishi Motors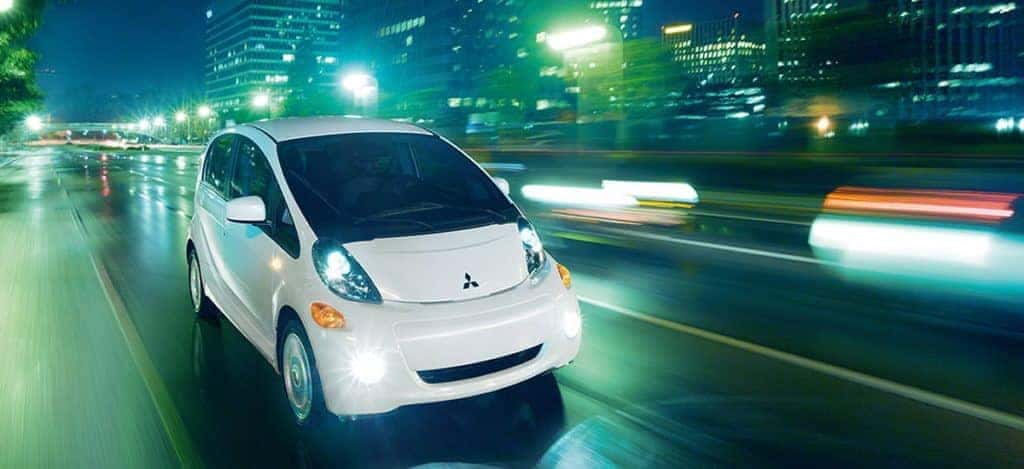 Alternative fuel vehicles are starting to grow in popularity. We're not saying hybrid cars, plug-ins, and electric vehicles (EVs) are going to become the norm – no one is saying that. Then again, SUVs were pretty impractical 20 years ago when all they were known for was towing, cargo space, and able to handle varying types of terrain (unless you're accounting for its high center of gravity). So, if over two decades, these large vehicles could eventually give rise to crossovers and eventually evolve into vehicles that can do all of the above and still offer some decent fuel economy numbers, perhaps a world of EVs isn't too far off. With many automakers already diving in at full-speed, Mitsubishi Motors is wading into the shallow end with a new platform from Nissan.
In case anyone forgot or was unaware, Mitsubishi and Nissan are tag-teaming the auto industry with their buddy Renault. Known as the Renault-Nissan-Mitsubishi Alliance, back in May of 2020, this automotive group held a digital press conference to review its five (or six) year business plan – Alliance 2022. With lots of investments made with the Alliance Ventures plan, and COVID-19 putting all kinds of investments in a stranglehold, a new business strategy needed to come together.
The Alliance calls it a "Follow-the-Leader" pattern – or strategy. Each automaker within the group is meant to share technology and work together to produce great vehicles en masse, but each automaker will also be in competition with the other. What this means is, at first, each automaker has its own region to set up shop, and one of those automakers will release a new vehicle in its respective region. If sales go well, the other automakers follow suit in a rebadged version in their respective regions before cross-selling into the regions of the other parties in the Alliance.
That brings us to the latest announcement from Nissan and Mitsubishi Motors. Remember that new cross-brand EV platform Nissan was working on? Shared between Nissan, Renault, and Mitsubishi Motors, able to change based on the size, style, and whatever use the automaker would like to gear it towards. This platform could even work on, say, a minicar? If we were to shake a magic 8-ball right about now, then "All signs are pointing to yes."
Nissan and Mitsubishi Motors recently announced a new electric minicar heading to the Japan auto market. With release possibly this year, going for less than 2 million yen ($18,400), the vehicle is bound to be a hit overseas. Known as "kei cars" in Japan, this type of vehicle makes up 40-percent of all sales in the country. Able to provide over 124 miles (200 km) of range, this Mitsubishi minicar should already prove some healthy competition for the handful of electric minicars set to hit the Japanese market within the next year.
Will this vehicle also come stateside? Well that depends on how well it does in Japan, but if anyone remembers the Mitsubishi i-MiEV, things didn't bode well for the electric mini in the U.S., only lasting a short while. With the new EV platform from Nissan and a boost from Renault, this new electric minicar might just have a chance, and with the new "Follow-the-Leader" business strategy, if this minicar does do well in Japan, we're bound to see it in other regions, including North America.
What do you think of an electric minicar? Several automakers see it as the new wave after the pandemic changed the world view on vehicles and how many people should really be in a tight space, such as a not-so-well ventilated automobile? Share your thoughts with us on Miami Lakes Mitsubishi social media .
Photo Source/Copyright: Carscoops/Mitsubishi Motors
Previous Post 2021 Mitsubishi Outlander PHEV Has New Powertrain Next Post Mitsubishi Ranks Third in 2021 J.D. Power CSI Study