Kia Soul is the New Benchmark for Kia Motors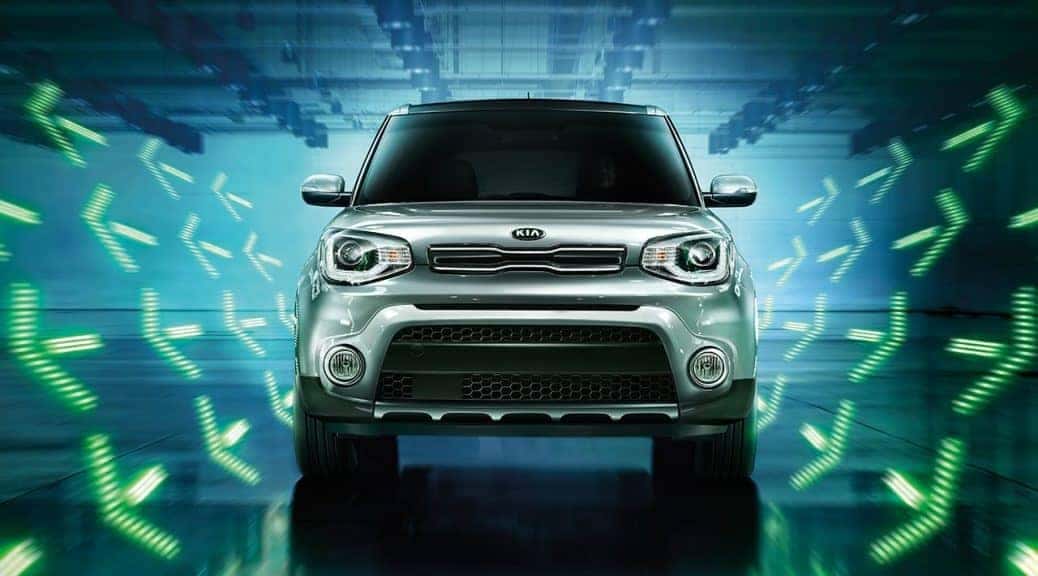 A few weeks back, the Kia Soul surpassed a large sales mark by selling over one million Kia Souls in the United States . It was then that it became clear that Kia Motors was going to own 2018 in the automotive industry, especially in the North American market. Ever since Kia debuted the 2018 Kia Stinger with _ The Curve Ahead _ promotion at the Detroit Auto Show and finally unleashed the 2018 Kia Stinger to dealerships, Kia Motors just keeps blowing up. So we thought it's time for a recap of all this good news.
One Million Special Edition
To celebrate the Kia Soul's one millionth vehicle milestone, Kia has created a special edition package, already available at Miami Lakes Automall. The One Million Special Edition comes with many features found as an optional add-on for the Kia Soul Plus, including – projector low beam headlights, a two-tone roof paint job and treatment, 18-inch alloy wheels with a unique finish, a unique body kit with a rear spoiler, and a unique front grille treatment. The cabin has been spruced up with a leather-wrapped steering wheel and shift knob, center console USB chargers, cloth interior seats with red stitching, red interior accents, a supervision meter cluster with color LCD, a power adjustable driver seat with lumbar support, a power adjustable passenger seat, a cargo net, special edition carpeted floor mat, cargo tray, and an auto-dimming mirror with HomeLink and Compass. There's also a tech upgrade, including an Audio package, UVO eServices on an 8-inch touchscreen with navigation, a Harman Kardon premium audio system, and push button start with Smart key. You can shop our available Kia Soul inventory to find one now.
Why the Kia Soul Hit the One Million Mark
So, one million vehicles is a lot for an automaker to sell, especially when the Kia Soul is entering its third generation in 2019. The Kia Soul was the first production vehicle in Kia's new design transformation under the watchful eye of president and chief design officer, Peter Schreyer, now leading Kia's design philosophy . This urban vehicle was one-of-a-kind and really spoke to a whole new crowd of consumers.
"When the Soul first arrived in 2009, everyone at Kia believed we had a hit on our hands, but the Soul's ongoing popularity and influence on pop-culture has taken the Kia brand to places we could only dream of back then … From the beginning, the Soul has attracted new customers to the Kia brand by projecting the kind of individuality and optimism that appeals to both the young and the young-at-heart, and with Kia's overall U.S. sales climbing nearly 150-percent since [the] Soul entered the lineup, its impact cannot be overstated." – said Michael Sprague, chief operating officer and EVP, Kia Motors America.
The Kia Soul also connected with its consumers on levels never met before. Some may remember the Kia's posse of hamsters that, over the years, became advertising legends. These little hamsters brought the consumer and Kia Motors together while dancing to a playlist of all kinds of popular music, from Black Sheep's classic hip-hop track "The Choice Is Yours" and LMFAO's smash hit "Party Rock Anthem" to Maroon 5's "Animal," Lady Gaga's "Applause" and, most recently, Motörhead's "Ace of Spades." These hamsters were even recognized by the Madison Avenue Advertising Walk of Fame and named the first-ever "Rookie of the Year" after being chosen the "Automotive Ad of the Year" for two straight years by Nielsen Automotive.
Here's our first-drive review of the 2018 Kia Soul 1 Million Special Edition.
Awards
For one thing, Kia Motors has never been short in terms of earning rewards. In February 2018, two Kia models earned the "Best Vehicle for the Money Award" , by _ U.S. News and World Report _ – the Kia Soul and Kia Sorento. This is no fluke either, it's the second time in the last two years.
"Winning for the second consecutive year, both the Kia Soul and Sorento continue to be class leaders when it comes to offering buyers a smart balance of quality features, utility, comfort and performance, as well as long-term value." – Jamie Page Deaton, managing editor, _ U.S. News & World Report _
Since its release, the 2018 Kia Stinger wins award after award . The same week it came out, the Kia Stinger won the "2018 Car of the Year award from AutoGuide.com" and the "2018 AutoGuide.com Reader's Choice Car of the Year Award" simultaneously. In fact, the 2018 Kia Stinger has won so many awards in such a short amount of time, Kia has taken to designing many of their future concepts and vehicles off of the sporty sedan style, such as the upcoming 2019 Kia K900. We're really looking forward to their upcoming plug-in hybrid vehicles and the futuristic SUV, the Kia Telluride that recently got the green light for production.
Moreover, Kia continues to upgrade its already successful vehicles, like the upcoming 2019 Kia Sorento and 2019 Kia K900 . When it comes to high-class prestige, Kia Motors earned good rankings in the J.D. Power Dependability Study for the Kia Rio and Kia Rio5. Goes to show it's not just the new vehicles getting some spotlight. Plenty of Kia Motors vehicles have been doing well, and the Kia Soul hitting one million sales is more proof of that.
* When you work a vehicle like Kia Motors worked the Kia Soul, you're bound to make a lot of noise. The next vehicle getting all the appeal is the 2018 Kia Stinger, and with limited editions for the Kia Stinger coming out every month, who knows which vehicle will become the number one for Kia Motors come 2019. Interested in a Kia Soul or Kia Stinger ? You can find plenty in Miami Lakes Kia inventory. *
* Photo Source/Copyright: Kia.com *
Previous Post 2018 Kia Cadenza Wins Best Family Large Sedan Award Next Post Subtle Changes for the 2019 Kia Optima