Kia Unveils the 2018 Kia Stinger at Detroit Auto Show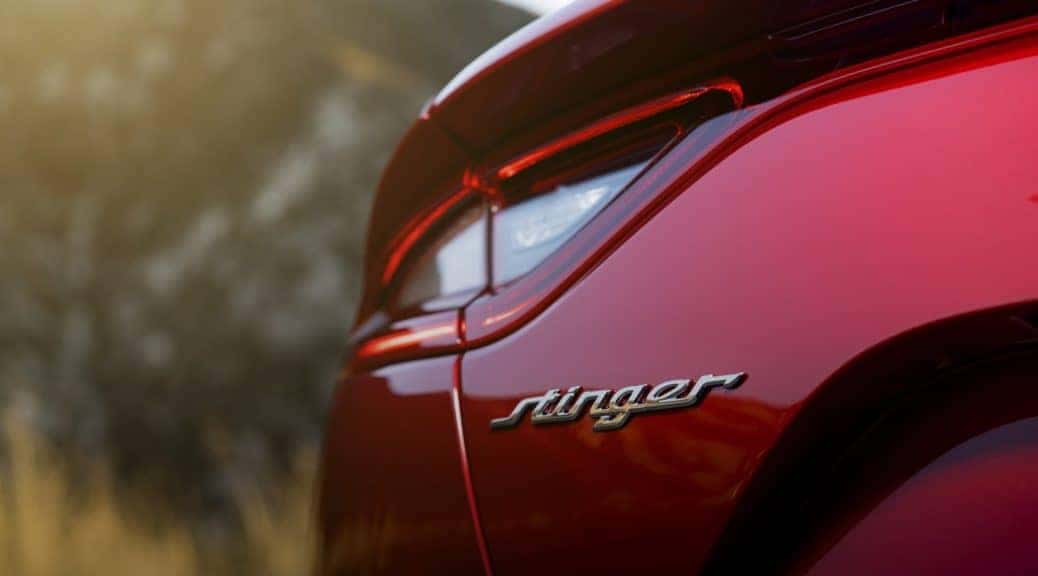 Totally called it . This past Sunday Kia finally unveiled its surprise vehicle for their _ The Curve Ahead _ promotion at the Detroit Auto Show. Given all the spy footage and teaser videos, a lot of speculation was pointing towards one car in particular, and now we know the truth. The Kia Stinger is finally here!
Woo, what a relief. When an automaker says they've got a concept in the sketchbook, many of us feel the reflexive need to hold our breath. Like the proverbial drum roll, you never really know if that concept will see the light of day. When Kia started their _ The Curve Ahead _ promotion, it was a small torture. It was never clear what we were seeing exactly.
Well, the wait is over. This past Sunday, January 8th, Kia slammed the Detroit Auto Show with the 2018 Kia Stinger (squee). What originally began as the Kia GT concept was turned into what we now know as the Kia Stinger, and it is a rewired vision of what a Kia Motors vehicle usually is. The brand has always been known for vehicles that look good, quality , and safety . Now, Kia is also going to be known for vehicles that drive as well as they look.
At the moment, the powertrain is still being developed and fine-tuned, but for now we know the standard engine under the hood of the Kia Stinger is a 2.0-liter turbocharged four-cylinder Theta II engine, generating an estimated 255 horsepower and a max torque of 260 lb.-ft. Also available on the Kia Stinger is the 3.3-liter twin-turbo V6 Lambda II engine, enhancing performance at 365 horsepower and a max torque of 376 lb.-ft., accelerating from 0-60 in 5.1 seconds, and will have a top speed of 167 mph.
The ride is a blend of elegance, athleticism, and strength. With a long hood and short front overhang, an extended wheelbase to deliver a spacious cabin, and a long rear overhang with strong shoulders, this compact sport sedan brings it all together with Kia's signature 'tiger-nose' grille between complex LED headlamps.
* Information is still making the rounds, but we'll have an overview and in-depth look coming up soon. For now, let the afterglow of Kia Motors making good on its promise to bring the GT concept to life. *
Photo Source: Kia The Curve Ahead
Previous Post Kia's The Curve Ahead Promotion Next Post Kia Sorento, Most Affordable 3-Row Crossover