Kia's The Curve Ahead Promotion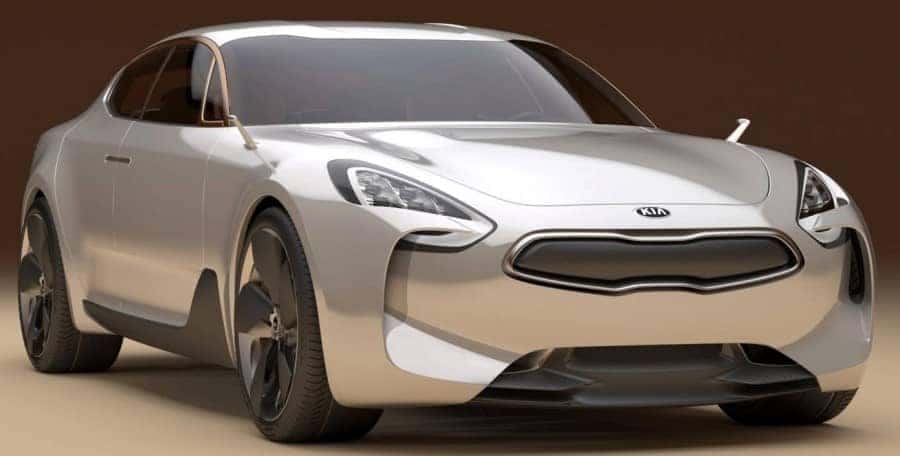 Less than a month ago, we talked about the long-awaited reveal of Kia's _ The Curve Ahead _ . The wait is nearly over! In a few days, January 8th, _ The Curve Ahead _ promotion will finally come to fruition. Until then however, there's still plenty of speculation to be had. So let's get to it.
We placed most of our bets on the Kia GT to finally be released with this promotion, and there's plenty of reasons why. First, recent spy photos from one of Kia's recent test drives of an unknown model have certainly piqued an interest. Second, Kia announced that they will be debuting a new sedan at the 2017 North American International Auto Show, and the GT is a sedan. Third, "GT" stands for "Gran Turismo" or high-performance and long-distance driving in comfort and style. Could anything better describe the concepts we've seen of the Kia GT?
That all brings us to the media being leaked on Kia's _ The Curve Ahead _ promotional website, thecurveahead.net. Four episodes have been released thus far, and two sections are bound to be updated on January 8th -a gallery with plenty of car pictures and a live webcast most likely taking place during the reveal (don't quote us on that). Here's a little run-down of each episode.
Episode One was shot back in September 2016 at "The Green Hell" in Nürburgring, Germany. It's a 150,000-capacity motorsports complex that features Germany's world famous Grand Prix race track. The 35-second long episode gives us a POV of the driver behind the wheel as we get a close-look at the handling and driving capability of the new Kia GT, capitalizing on the high speed of 150 mph.
Episode Two was shot in November 2016 on another track, this one designed specifically for high-speed handling, built at the Namyang R&D Center in South Korea. This time however, since we already got a look at that in the last episode, we're getting a look at a 0-to-60 acceleration test. It's hard to tell which concept car this is, but we now know it zooms from 0-60 in 5.1 seconds.
Episode Three is a little more tame, but is a _ large _ teaser. It does all but show us what the new car is, giving us sneak-peaks and highlighted style features for 23-seconds. Again, hard to tell, but it has quadruple exhaust. No surprise the Kia site has no pictures of the GT from the back.
The most recent episode, Episode Four, is a glimpse at some of the features the new vehicle will have, all with the melody of a lullaby in the background. LED or Xenon headlights, a trunk with an upturned lip, a honeycomb grille, a panoramic sunroof, an electronic gear shift, exterior mirror turn signals and blind-spot detection, the exhaust, and of course a glimpse at the engine.
* There are no words. Only waiting until January 8th. Let's see what happens. *
Previous Post Kia Awards 2016 Recap Next Post Kia Unveils the 2018 Kia Stinger at Detroit Auto Show