Kia Awards 2016 Recap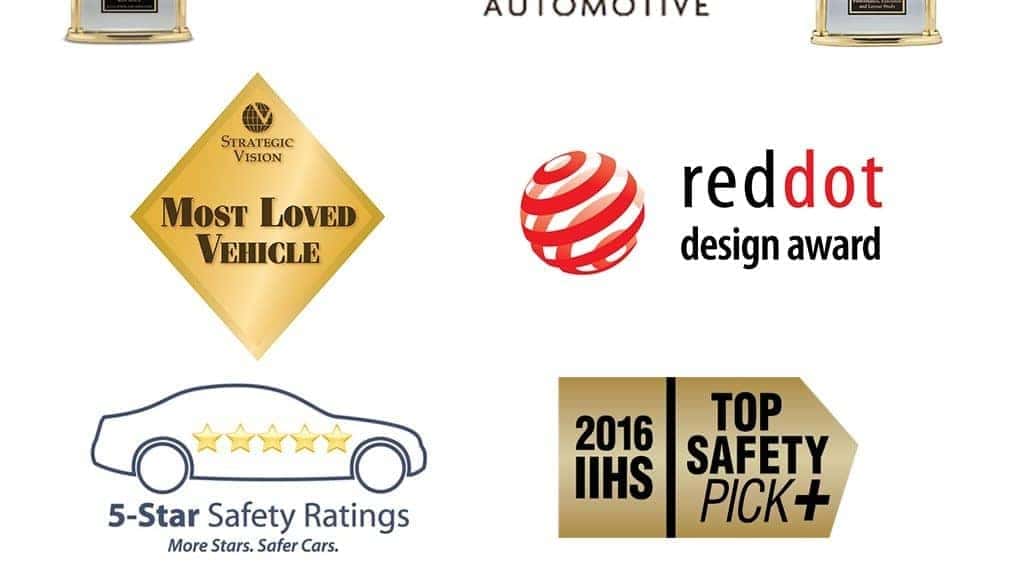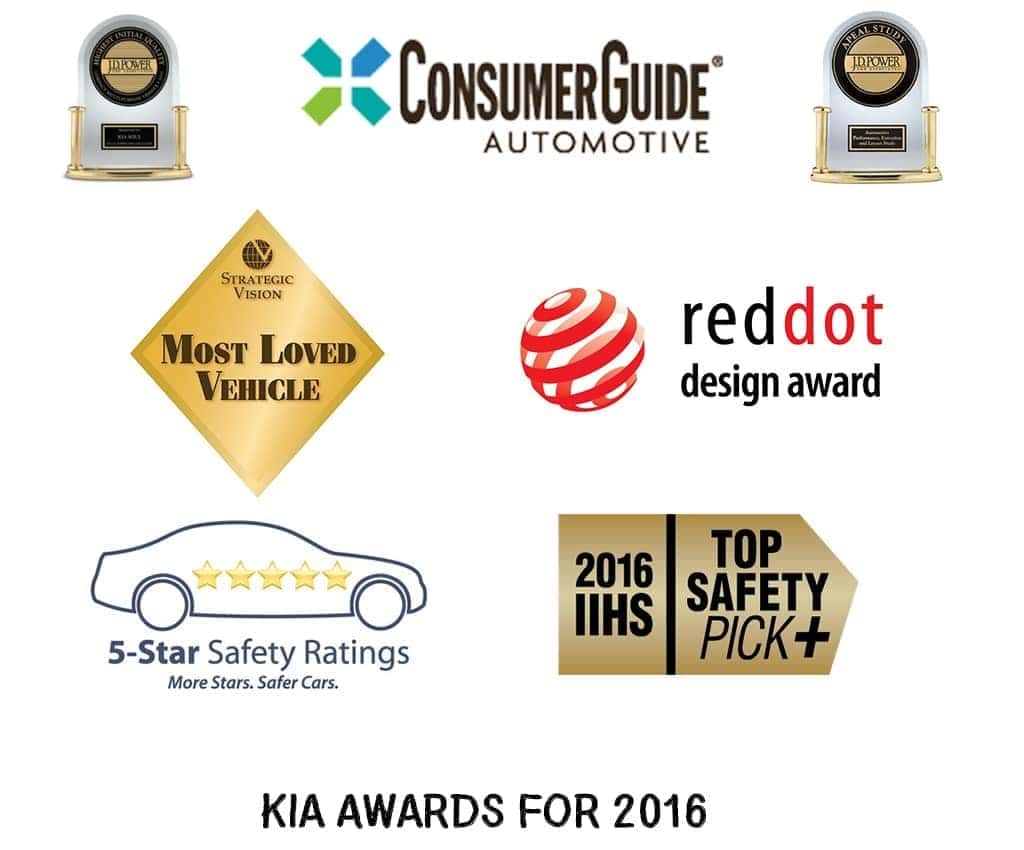 It's the end of the year, and with that comes a playback reel of all the year's highlights. Memories, good times, bad times, personal achievements, etc. Around this time, auto brands also like to get a little recognition, and with all the awards year-round, it's time to look back at some of Kia's achievements.
First off, a couple of Kia's have been highlighted as the best cars around. The automotive section of the *_Consumer Guide_ * , not to be confused with _ Consumers Digest _ , covers all the best vehicles to buy every year. For 2016, it included three Kia vehicles – the 2016 Kia Soul, the 2016 Kia Sedona, and surprisingly the Kia K900 – we don't hear about this model very often, so nice to know the pros still give it props. Speaking of pros, when it comes to J.D. Power, only quality vehicles make the list.
In 2016, the Kia Soul was the highest ranked compact multi-purpose vehicle in the J.D. Power Initial Quality Study for the second year in a row. The 2016 Kia Sportage also received an award as the highest ranked small SUV. In addition to initial quality, J.D. Power also ranks Automotive Performance, Execution, and Layout (APEAL) . It is any surprise nearly all the Kias mentioned here were voted among the top models?
Strategic Vision , known for their Consumer Love Index, surveys the love drivers have for their vehicles after 90 days. The Kia Sorento made the list, marking it the most loved mid-size CUV of 2016. One of the reasons why customers love Kia vehicles, aside from their performance, is their looks and safety. The 2016 Kia Sportage received the Red Dot Design Award by Red Dot, known for its distinction for high quality automotive designs.
The 2016 Kia Sportage and 2017 Kia Forte both received 5-star ratings by NHTSA , a trusted organization that measures a vehicle's safety in head on and side impact collisions. The IIHS , also trusted for measuring vehicle safety, got their hands on the 2016 Sportage and 2016 Kia Optima. Both earned a Top Safety Pick + award, meaning they got top marks when testing for head-on collision, side-impact, roof strength, head restraints, and crash avoidance and mitigation.
As you can see, Kia has been pretty busy this year. It's not just making great cars, it's also getting recognition for the hard work it takes to make great cars.
* You can find some of these award-winning Kia models in our inventory . *
Photo Sources: Respective organizations
Previous Post Kia Niro Sets a Guinness World Record Next Post Kia's The Curve Ahead Promotion