Kia Niro Sets a Guinness World Record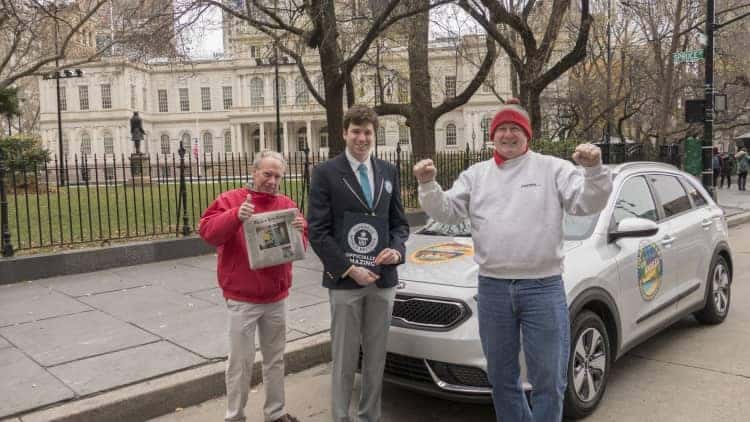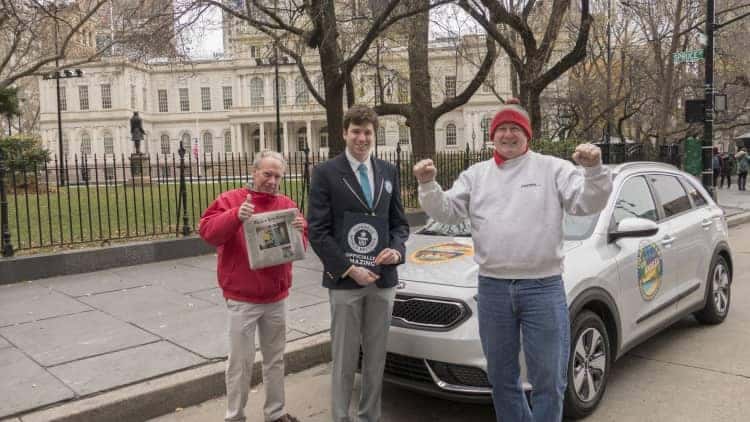 Breaking a record in the Guinness Book of World Records used to be a huge thing back in the day. Kinda like setting the new high score on old arcade games, it was always a source of pride for those who achieved them. Today, it might seem like getting in the Guinness Book for a record is a thing of the past, but that doesn't mean people or companies have stopped trying. Take the Kia Niro for instance – it just set earned the Guinness World Record title for the lowest fuel consumption driving across the U.S. from coast to coast in a hybrid car.
The Niro crossover will be Kia's first dedicated hybrid automobile, and although they have yet to be released, drivers and Kia fans will be pleased to know that the fancy CUV shown off at SEMA has a hybrid version with as much bark as bite. With an EPA-estimated 50 mpg combined, that's enough to set it apart from other hybrids in its class. In fact, to make things official, Kia got together with Guinness and created a new record category just for this – a sort of "come at me bro" from Kia to the rest of the auto industry.
So what about the record? Kia's Niro recorded the lowest fuel consumption for a hybrid car driving across the U.S. from coast-to-coast, 3,715.4 miles, from Los Angeles City Hall to New York City Hall on just over four tanks of gas. The record-setting mark came out to an average of 76.6 mpg, and the car was not modified in any way.
* Although the 2017 Kia Niro Hybrid isn't coming out just yet, you can learn a little about the record-breaking motor here . Remember, Kia also released a chat app for the upcoming hybrid crossover known as the NiroBot, available on Facebook. That A.I. can tell you everything you want to know about this innovative vehicle. *
Photo Source: autoblog.com
Previous Post Is the Kia GT Going to be Kia's Next Sedan? Next Post Kia Awards 2016 Recap