2017 Kia Niro Hybrid is Almost Here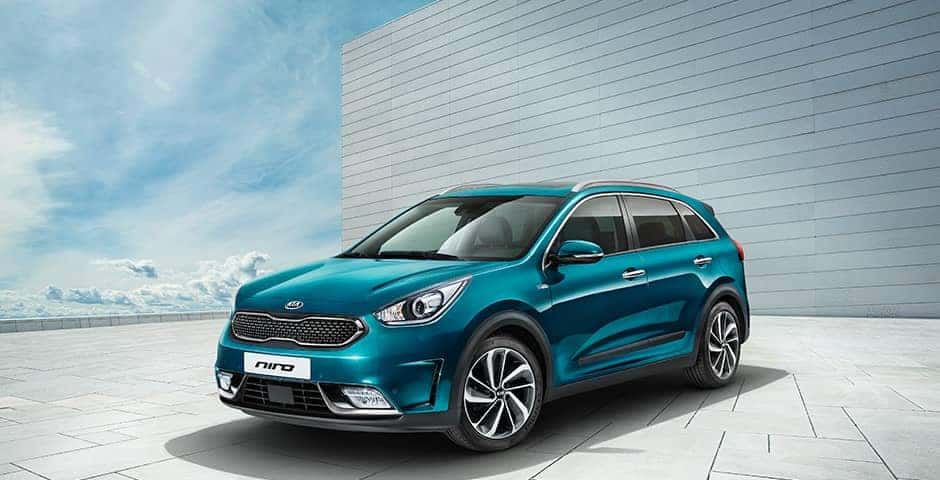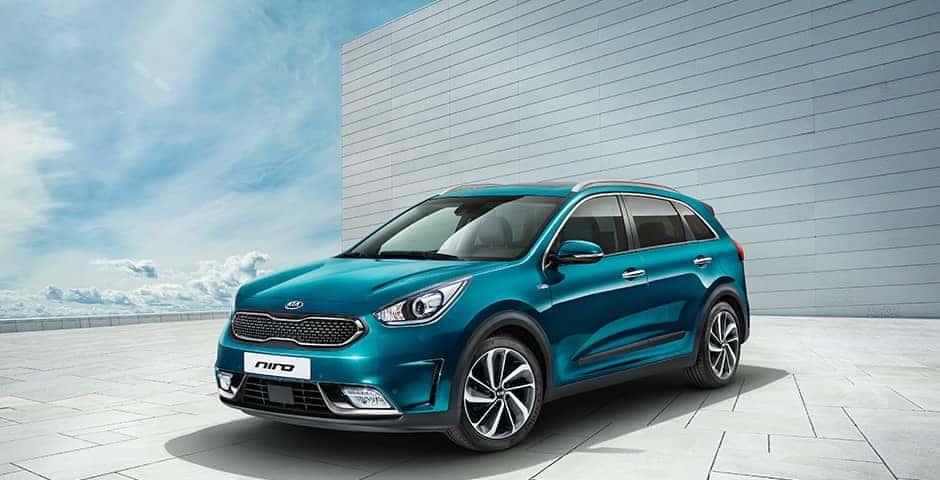 Miami Lakes Automall is very excited to have a Korean version of the 2017 Kia Niro on site. Have you heard about it? The all-new 2017 Kia Niro is big news overseas, and it is expected to be just as successful in the U.S..
The 2017 Kia Niro is a compact utility vehicle (CUV) hybrid that Kia refers to as a hybrid utility vehicle (HUV). The Kia Niro was released in South Korea in March 2016 and in its first month, the Niro set an all-time sales record. Adding to the Niro's excitement, Kia has hinted at a future all-electric version, too! Details on the 2017 Kia Niro and its debut in the U.S. are below.
Hybrid Crossover Engine and Fuel Economy
The 2017 Kia Niro is a full parallel hybrid system that combines the power of a high-efficiency 1.6-liter 4-cylinder engine, a 43-horsepower electric motor and a 12-volt lithium-ion polymer battery. The fuel-efficient crossover Niro has a 6-speed, dual-clutch automatic transmission.
In total, the Niro has a horsepower output of 146 ponies and 196 lb-ft. of torque and it has a combined fuel efficiency of 50 mpg, which is just a hair under the smaller Toyota Prius.
Exterior
Kia pride's itself on the Niro's innovative and unique hybrid design. Unlike many small hybrids, the larger Niro offers functionality and efficiency, which are elements desired by many "green" car consumers. The Niro is very aerodynamic and it only has a drag coefficient of .29, and drag is an important factor in fuel efficiency. Additionally, the vehicle's platform consists of 53 percent of Advanced High Strength Steel (AHSS) that helps to make it a lightweight and safe vehicle.
Technology and Interior
Like other Kia models, Kia equipped the new Niro with a variety of awesome technology features and access to UVO eServices, Kia's exclusive infotainment system. The Kia Niro will be compatible with Apple CarPlay and Android Auto, and both programs can be accessed through the vehicle's seven-inch display screen in the dash. The Niro is also equipped with B luetooth wireless tech, steering-wheel-mounted controls and advanced voice recognition.
The Kia Niro's interior is designed to impress and there are plenty of options for cargo. Kia says the new hybrid has 25.5 cubic feet of cargo space behind the rear seats. When additional cargo space is needed, the 60/40 split-folding rear seats offer flexible cargo and seating options. Additionally, there is a cool hidden storage tray compartment under the floor in the trunk and it offers an organized out-of-the-way space for various types of cargo.
Release Date
* The official release date of the all-new 2017 Kia Niro has not been announced, but we're getting excited and hope to see it at Miami Lakes Automall soon! We hope to see it by early 2017. Follow us on facebook to keep up to date on more Kia Niro news as it is released. Also, if you are interested in a fuel-efficient Kia model now, you check out our Kia inventory here . *
Previous Post Are You Ready? 6 Tips to Prepare Your Car Before Matthew Next Post Kia's Line of Hybrids and EVs is Growing!