Is the Kia GT Going to be Kia's Next Sedan?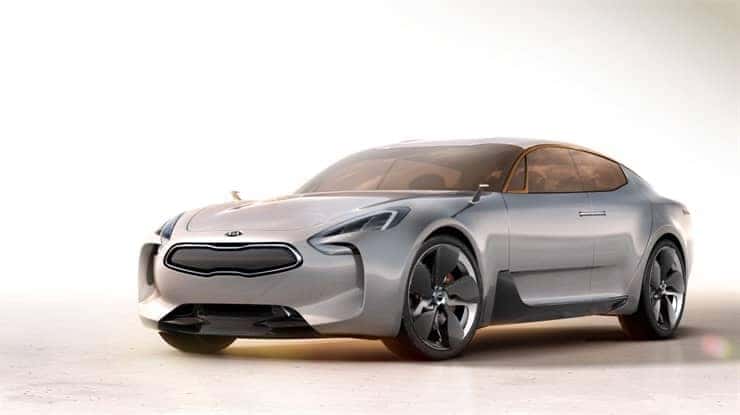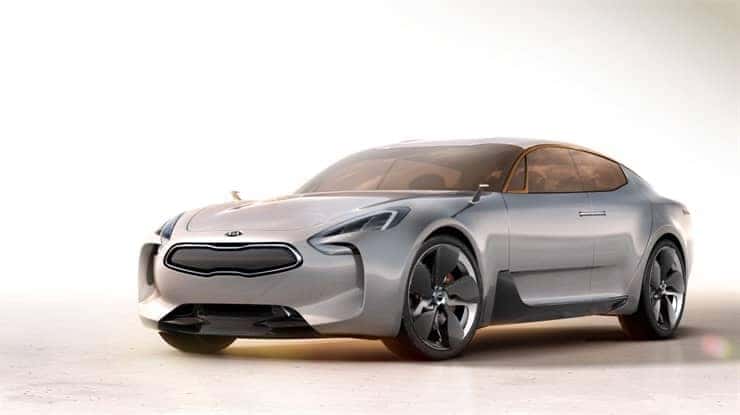 Kia has a lot of concepts yet to be released, and we do mean a lot. Twenty-three to be exact; twenty-one if we count the ones that have been released or are about to be released. With all those concepts, one has to wonder… when is the next one going to be on the road?
The Kia GT
The Kia Soul and autonomous concepts were shown off at SEMA, along with an autonomous Sedona and the new Kia Niro , and a little while back, we talked about the Kia GT4 Stinger , a very cool looking concept. There were several press releases about the GT4 Stinger when the design was first introduced, and there was talk whether the rendition linked above was the Stinger or another model. There hasn't been any major news on it since late 2014, it's one of those concepts that keeps getting pushed back. Now, with Kia's _ The Curve Ahead _ promotion, car enthusiasts are starting to extend their antennae and pick up on what Kia's next car might actually be.
Although Kia has not published any press releases about the Kia GT since its conception, recent spy photos from one of Kia's recent test drives of an unknown model are leading enthusiasts to believe that the next model to be released will be the Kia GT. Additionally, Kia made an announcement that they will debut a new sedan at the 2017 North American International Auto Show, so the Kia GT might finally be coming out to play.
Interestingly enough, many people thought the GT Stinger was going to be the new Kia GT, but like the Mitsubishi Mirage and Mirage G4, it seems like the two cars will be similar, but separate models, and the above linked rendition belongs to the KIa GT.
Specs on the Kia GT are still unclear, but there is some speculation on what engines would fit in the world of Kia Motors. Under the hood, a twin-turbocharged 3.3-liter V6 could be a possibility for high-end trims or upgrade options, whereas a smaller 2.0-liter I4 could serve as the standard base engine. Maybe a third option in-between, heck, maybe even a hybrid engine given Kia's going green with Eco cars and a possibly a ll-electric Kia Niro down-the-line.
* Of course, this is all speculation based on the teaser Kia put online, with a large countdown no less. We'll know what's what in about thirty days. *
Photo Copyright: Kia Media Site
Previous Post Kia and Millennials Next Post Kia Niro Sets a Guinness World Record