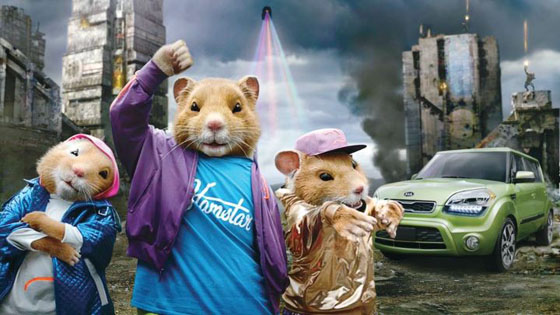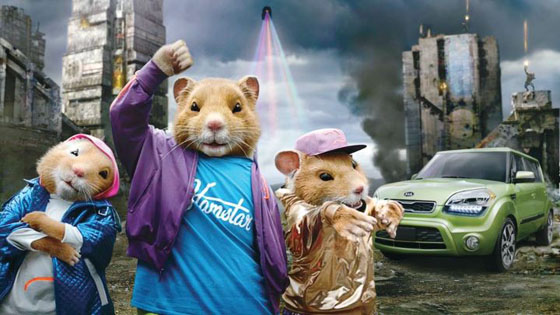 These days, Millennials and iGen are starting to populate the consumer demographic in the auto industry. The new generations of auto buyers will soon be the majority of shoppers, but many automakers still have no clue how to serve the consumers that will make up a large percentage of their profit. Some brands are going beyond simple Bluetooth technology however, one of which, is Kia.
The Millennial Generation is anyone born between 1982 and 1994 and iGen makes up the generation following the Millennials. Many of the former are already in the auto market, and the latter are just starting to make a dent. Both generations have something in common – the internet.
Depending on when they were born, they may have been introduced to the internet when all we had was AOL and dial-up; if later, they may have been born with a cellphone and an email address, figuratively speaking. Either way, they're connected. 4G, Wi-Fi, Bluetooth, the Cloud, all synchronized and linked. Not only this, but with smartphones and tablets becoming a large part of how businessmen keep organized and how students take notes, being connected wherever they go is becoming a larger part of their daily lives.
Automakers have caught onto this trend but many of them have only scratched the surface. One of the first technologies to pop up was being able to connect one's phone to a car via Bluetooth. Bluetooth technology in cars and other vehicles is nothing new, nor is having a touchscreen. A visual display for making phone calls and streaming music via Bluetooth has been around for several years, and people have been using Bluetooth with smartphones for even longer. Others may have audio systems like Uconnect, but that can also come in limited forms where radio and mp3 auxiliary ports are the main functions. Today, automakers need to go a step further, but many of them have their facts all mixed up.
Some studies, like The Portia/UCLA Millennials and Cars Study has worked on breaking the two generations into respective classes to get a better grip on the types of consumers springing up. MTV's "Millennials Have Cars" study has also done their part, debunking popular myths such as Millennials "don't like cars," or "don't drive," etc. And yet, automakers still seem to be talking out of their you know what, "To them, there are so many options, with ZipCar and Uber. The way they socialize now is a lot different. I understand that, but they are going to have kids and they are going to need to take them to hockey, to dance class, to school and, at that point, they are going to need a car," said Hyundai Canada president Don Romano.
It seems like many of them just don't get it. Others however have taken a step in the right direction. For one, automaker Kia goes beyond Bluetooth and voice command technology. Those features are great, but they don't quite have that connectivity grip the new generation wants. That's why Kia also has a partnership with UVO and UVO eServices.
With UVO eServices and the UVO eServices app, the system is able to integrate your compatible smartphone with your vehicle. This is one of the major things daily appliances are starting to implement, like Smart technology, being able to control one's home from afar using an app is taking over, and being able to have wi-fi in a car or run diagnostics with our phone is a huge power boost. It gives Millennials and iGen consumers the ability to synchronize their phone and their car, which then makes their car a larger part of their life, and that's what automakers want.
This isn't the only step Kia has taken. To connect to the generation via Facebook, Kia recently introduced the NiroBot to show off the 2017 Kia Niro coming out. Kia has also shown it's listening to its new consumer demographic by turbocharging the 2017 Kia Soul and adding a few newer amenities like Apple CarPlay and Android Auto. But some of the most interesting advances were presented at SEMA.
Along with the Kia Niro, which is a compact SUV made for the adventure enthusiast, the one who's always active and on-the-go, they introduced the Kia Sedona "School of Rock" for the younger crowd. It's a rolling recording studio so aspiring musicians have a place to practice and record music while traveling or touring; plus, it's autonomous for musicians who do not yet have a license. Speaking of which, the Kia Soul is also getting a turn at the autonomous wheel, with the Kia Soul First Class.
It's pretty clear Kia is making all the right moves. They're giving Millennials a way to connect with their cars, they're finding ways to connect with consumers, and they're designing cars that are not only smart but also make life a little easier. Smartphones, smart homes, and smart cars? Just imagine what will happen when iGen and future generations get involved in the auto industry – they may lean towards Kia.
Photo Source: Brandchannel.com
Tags: 2017 kia niro, 2017 kia soul, Android Auto, Apple CarPlay, auto market, autonomous cars, consumer demographic, igen, Kia, Kia Miami dealership, kia niro, kia sedona school of rock, Kia Soul, kia soul first class, Miami Kia dealership, miami lakes auto, miami lakes auto mall, miami lakes automall, millenials, smartphones, UVO, UVO eServices, wireless connectivity