New Turbocharged 2017 Kia Soul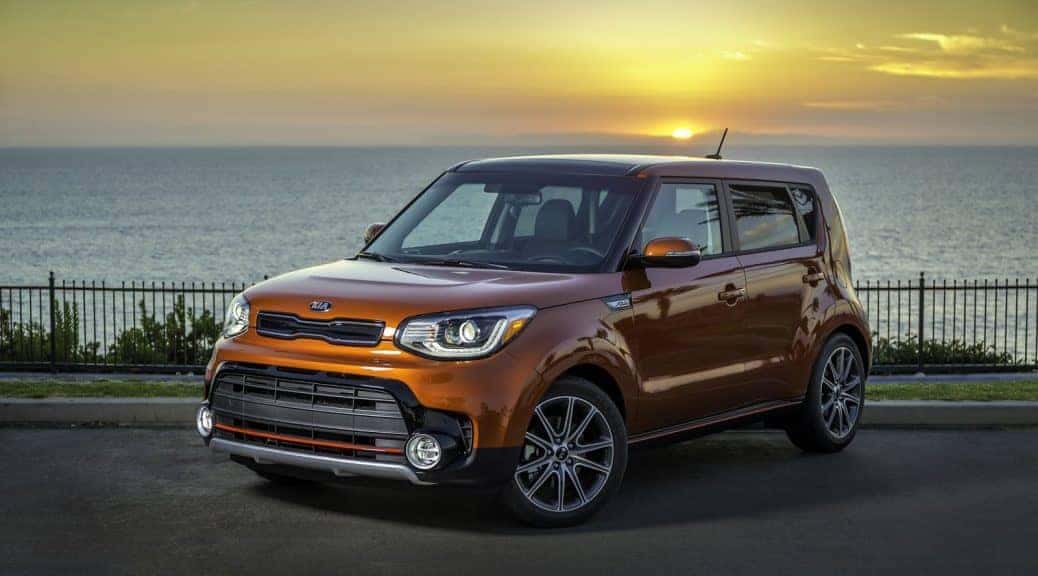 The 2017 Kia soul is finally getting some oomph! Yeah, that's right. Since its birth in 2010, the Kia Soul has had many hurdles to jump, some of which were because of its aesthetics. Well, for the 2017 model, Kia is taking charge, making some changes, and adding a little more power under the hood — you could go as far to say they're _ turbocharging _ its appeal.
New Engine
The first big change for the 2017 Kia Soul is its new turbocharged engine. Originally, the Kia Soul Plus (+) and Soul Exclaim (!) shared the same 2.0-liter I4 engine, generating about 164-horsepower. It also had a combined EPA of 27 mpg. The new 2017 Kia Soul Exclaim will come standard with a 1.6-liter turbocharged I4 engine, increasing its horsepower to 201 horses, and its torque to 196 lb-ft. Contrary to popular belief that more power sacrifices fuel economy, the 2017 Soul model actually gets a slight boost in fuel economy to average out at 28 combined mpg.
New Duds
To compliment the new engine, the 2017 Kia Soul (!) will now include a specialized trim and sporty features to give it a little more attitude. A seven-speed dual-clutch transmission will replace the electronic six-speed in the 2016 model, the grille will be accentuated with chrome, and in addition to redesigned headlights and fog lamps, a unique Kia Soul badge will be applied to the body, and for the first time ever, chrome dual exhaust tips. Oh, and riding on 18-inch wheels will be the standard.
The inside will have a couple of nice touches and gadgets. Leather-wrapped steering wheel, push-button start, an 8.0-inch display with UVO3 and Apple CarPlay and Android Auto, most of which is missing from the 2016 model. The 2017 Kia Soul is also getting some new safety features installed, ones that it didn't have before. Rear cross-traffic alert and blind-spot detection are getting added to the mix, for a little extra safety.
* This is just the beginning of the new 2017 Kia Soul, so we're sure more news will come our way. After all, there's still a handful of Kia vehicles that have yet to hit the 2017 drawing board. *
Photo Source: AutoGuide.com
Previous Post Kia Debuts Innovative Niro + 2 Self-Driving Concepts at SEMA Next Post 2017 Kia Optima Hybrid Gets 10% Fuel Economy Increase