2017 Kia Optima Hybrid Gets 10% Fuel Economy Increase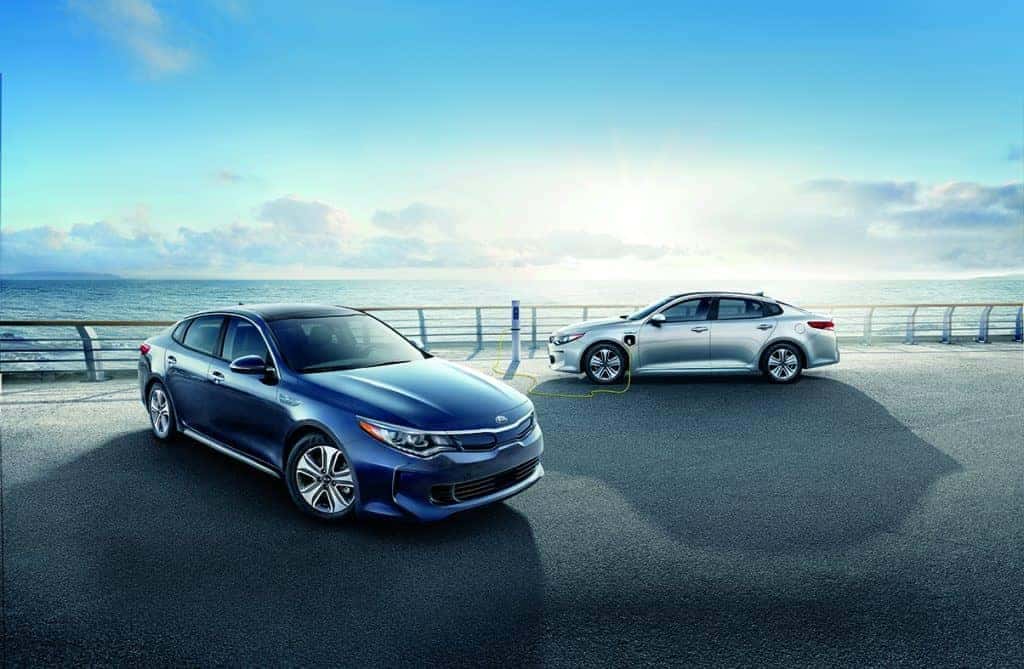 Fuel economy is one of the largest issues auto manufacturers are dealing with today. Fuel emission standards change, customers want to go further with less fill-ups, and if we can reduce our carbon footprint, all the better. That's one of the reasons hybrids popped up, and PHEVs and EVs are becoming a big deal. So when Kia released the Kia Optima Hybrid, that got a lot of people's attention.
This year, the 2017 Kia Optima Hyrbid was unveiled, and it has been completely redesigned. For three generations, the Kia Optima has been powered by internal combustion engines ranging from 1.6-liters to 2.4-liters, with possibly the best fuel economy in the lineup at 28/39 mpg city/highway. The Optima Hybrid is powered by a 2.0 hybrid system and has an EPA-rated fuel economy of 39 mpg in the city and 46 mpg on the highway. That's nearly a 30 percent increase in the city and almost 20 percent on the highway.
Orth Hedrick, vice president of product planning at Kia Motors America was quoted saying, "Kia is pursuing a bold initiative to increase fuel efficiency by 25 percent across our entire model lineup by 2020, and new models like the Optima HEV and PHEV will be critical to realizing that vision…The brand's commitment to sustainability, coupled with our history of delivering premium amenities and value, has never been more evident than in these all-new hybrid vehicles, which are world-class examples of green engineering, advanced technology, and design."
With a 30 percent increase in combined fuel efficiency between the 2016 Kia Optima and 2017 Optima Hybrid, Kia is well on its way to their 25 percent target for the full lineup. Overall, that's a 10 percent fuel economy increase for the 2017 Optima alone. This is mainly due to the replacement of the 2.4-liter I4 MPI Hybrid system engine with a 2.0-liter I4 GDI Hybrid system. For those not in the know, GDI, or "Gasoline Direct Injection", is a more advanced and far superior process of injecting fuel directly into an engine's combustion chamber, which benefits the internal combustion portion of the hybrid system.
* Increased fuel efficiency isn't the only change we'll see in the 2017 Kia Optima Hybrid. It's also receiving some upgraded safety features, such as a traction control system, brake assist system, side-impact door beams, and front and rear crumple zones. It's other safety features from the 2016 model will definitely crossover, such as Autonomous Emergency Braking, Blind Spot Detection, Advanced Smart Cruise Control, Lane Departure Warning System, and a Front Collision Warning System. *
Photo Source/Copyright: Kia Ad Planner
Previous Post New Turbocharged 2017 Kia Soul Next Post Kia Soul's Best Buy Award and the New NiroBot