Kia and Kia Rio Earn Good Rankings in J.D. Power Dependability Study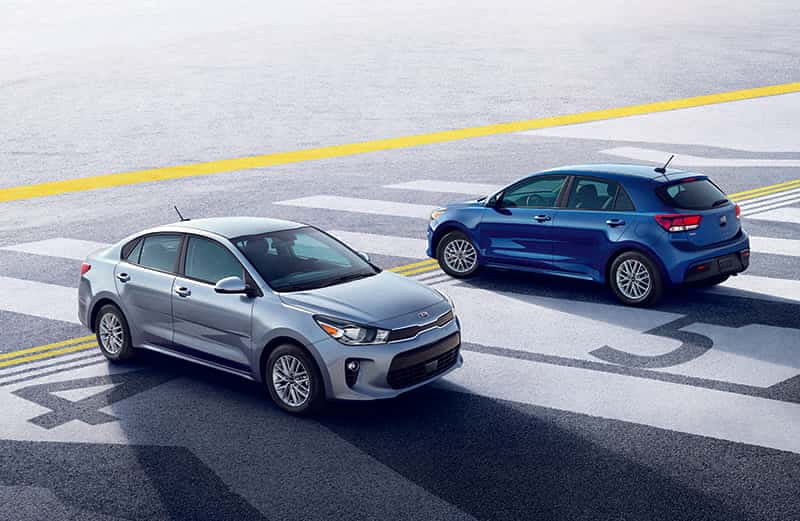 J.D. Power recently released the results of the annual dependability study and Kia Motors did great. Overall Kia Motors ranked fifth in the dependability study, and the Kia Rio ranked highest in the small car segment.
J.D. Power Dependability Study
The J.D. Power Dependability Study examines the number of problems owners have reported in the last year of ownership of their three-year-old vehicle (2015 model year) and overall dependability is determined by the number of problems experienced per 100 vehicles. This year 31 brands were included in the study.
Kia Motors
In the last two years, the Kia brand has been doing really great. For two years in a row, Kia has been named Highest in Initial Quality in the J.D. Power Study, which is something that a non-luxury brand hadn't accomplished in decades. In the 2018 dependability study, 2018 Kia models had an overall score of 122 problems per 100 vehicles, which was the fifth best score. Kia was one of only two non-luxury brands among the highest ranking brands and excluding luxury brands, Kia ranked the second highest.
Kia Rio
The 2015 Kia Rio had 103 problems per 100 vehicles, which was the best out of any small car. The Rio is available in two body styles, the Rio 5-Door, which is a hatchback, and the Rio, which is a sedan. The Kia Rio is a versatile small car because it is extremely fuel efficient, but the small cabin feels fairly spacious and it has a lot of modern amenities. 2015 and 2018 Kia Rio models are both equipped with a 1.6-liter four-cylinder engine that gives the Rio an average fuel economy of 28 mpg in the city, 37 mpg on the highway and a combined city/highway fuel economy of 32 mpg.
The 2018 Kia Rio and Kia Rio 5-Door are both available in three different trims, the LX, S and EX. The Rio LX and S trims are fitted with a five-inch touchscreen, and the Rio EX has a seven-inch touchscreen. The Rio comes standard with a USB charging port, auxiliary jack and a 12-volt outlet.
Safety and Warranty
When it comes to safety and warranty, Kia shines. Kia is one of the few brands that makes all safety features the same on all trims. Kia also back all of their vehicles with a 10-year or 100,000-mile limited powertrain warranty and a five-year or 60,000-mile limited basic warranty.
Shop the Kia Rio and Other Kia Models at Miami Lakes Automall
Want to take a look at the highest ranked small car in the 2018 J.D. Power Dependability Study? Come to Miami Lakes Kia and check out our selection of Kia Rio models . If you are looking for something a little bigger, we have all Kia models available for you to test drive.
Previous Post 2018 Kia Stinger vs 2018 Porsche Panamera vs BMW 640i Next Post Modified Kia Stinger at 2018 Chicago Auto Show